Using other people as your "improvement projects" is a really bad relationship philosophy ... unless you're a NASM certified personal trainer, in which case it can be your vocation!
There are few careers that rival the deep satisfaction (and rippling abs) one gets from guiding another person to a healthier and fitter version of themselves. And you're here because you want to do just this: you want to become a certified personal trainer.
The path you've chosen is the National Academy of Sports Medicine's (NASM) certified personal training course, and you're in exactly the right place to get the full scoop on how to achieve this empowering qualification.
Who are we?
We're Brainscape—the world's smartest study app—and we've partnered with a panel of health coach experts to help students like you ace the exam. At the helm of this panel is our lead author Cassie Laegen, a certified personal trainer, health coach, and American swim coach with a Masters of Science in Exercise Science and Health Promotion. Yas queen.
The fruits of our collaboration is a comprehensive collection of NASM flashcards (which have been reviewed by NASM Master Instructors), and this NASM study guide, in which we'll be addressing the following pressing questions:
So, if you're ready, snap on your sweatbands, stretch those hamstrings, and get ready for the ultimate NASM study guide!
How to become a NASM certified personal trainer
The National Academy of Sports Medicine (NASM) is a widely respected institution in the realm of sports science education so their personal training certification is a great way to go if it's your goal to become a personal trainer. The path there is a simple four-step process:
Step 1: Secure your eligibility
To be eligible to take the NASM CPT exam (certified personal trainer), you must have (1) a high school degree or GED; (2) a current cardiopulmonary resuscitation (CPR) certification; and (3) automated external defibrillator (AED) certification.
If you don't yet have these certifications, don't worry: you can still embark upon your NASM-certified personal training course, but you will need to get them at some point before you take the NASM CPT exam.
In the U.S., you can get CPR and AED certification from the American Heart Association, American Red Cross, American Safety and Health Institute, St. John Ambulance, Emergency Care & Safety Institute, or Emergency Medical Technician.
Step 2: Make sure your provider is accredited
The NASM CPT program is accredited by the National Commission for Certifying Agencies (NCCA) but if you've chosen another program, make sure it's accredited, which essentially means that it has been formally recognized as meeting a required standard of education.
Step 3: Choose your NASM-certified personal trainer program and start studying!
NASM has four certified personal trainer packages to choose from: all of them teach the same curriculum and culminate in a NASM personal training certification, but with different benefits and features. You can look into those packages on NASM's website. Once you have enrolled and have received your study materials, get cracking!
Step 4: Pass the NASM CPT exam
The final hurdle to becoming a NASM certified personal trainer is passing the exam. And we'll give you our best tips on exactly how to do that in our upcoming section 'What's the best way to study for the NASM CPT exam?'
How long does it take to become a certified personal trainer?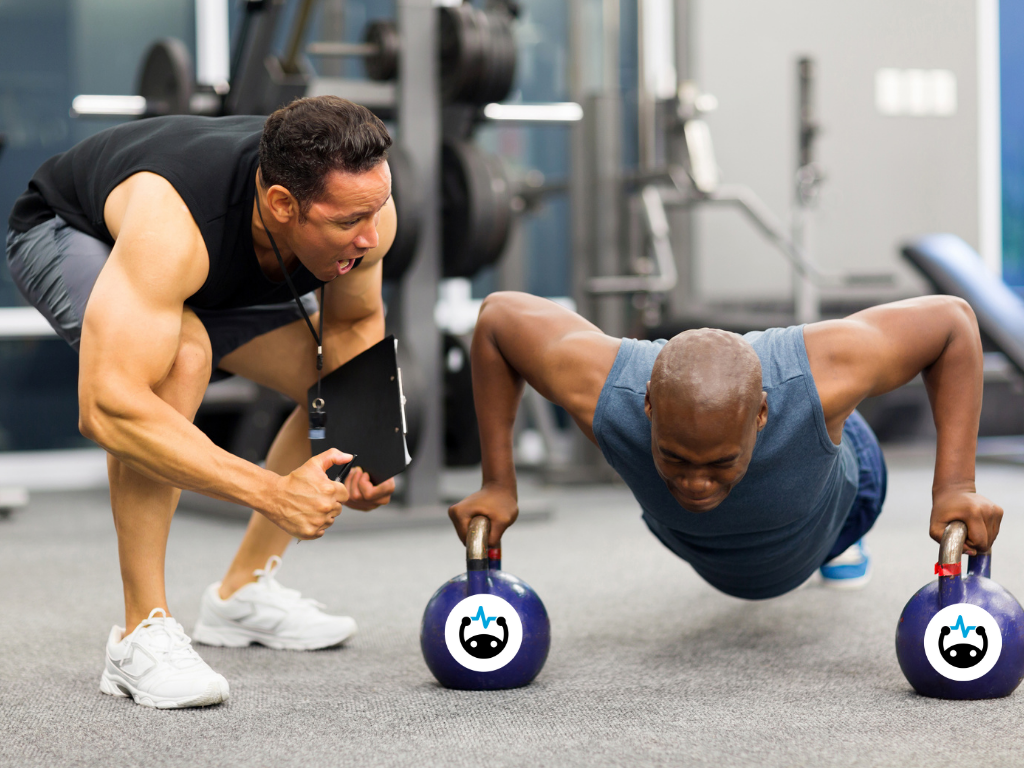 How long it takes you to become a personal trainer depends on how much time you're prepared to dedicate to your studies. If you study full time, you could become a NASM certified personal trainer in as little as four weeks!
However, many people with other commitments (like jobs) prefer to space their studies over a longer period of time: perhaps a few months. Either way, once you enroll, you'll have 180 days to take the NASM CPT exam.
Pro Tip: If you want your personal trainer certification sooner rather than later, make sure Brainscape's premade NASM flashcards are a part of your daily study routine. Our adaptive learning platform can help you memorize the material twice as fast as traditional study methods.
What does the NASM personal training certification involve?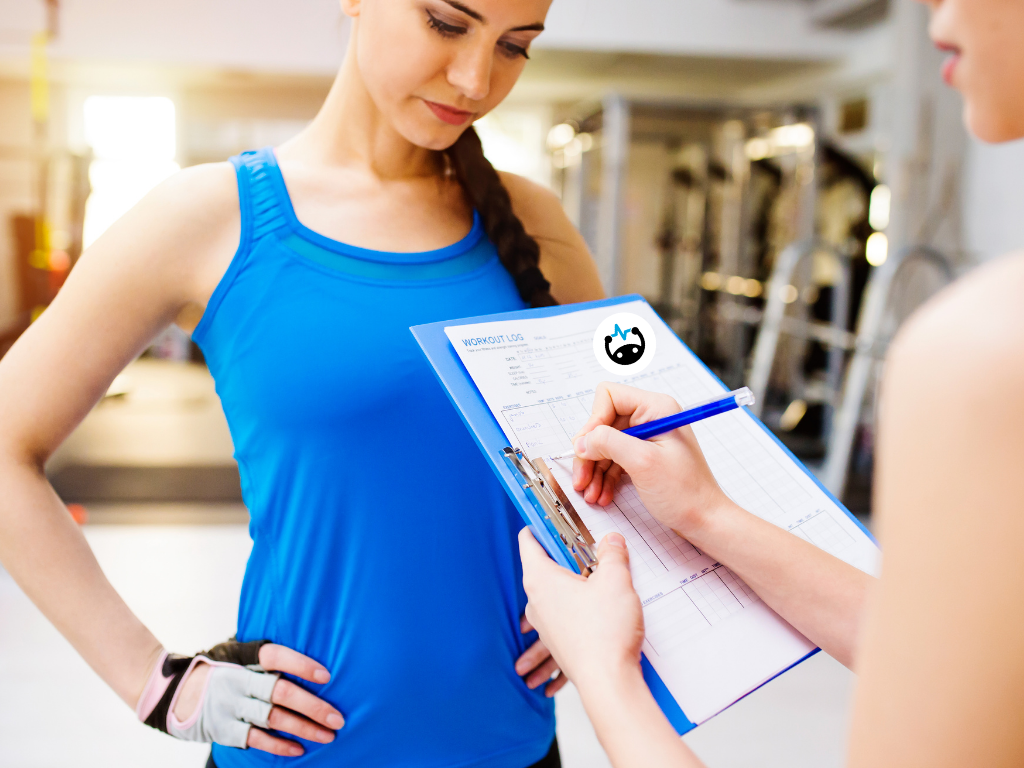 The curriculum for the NASM personal training certification consists of six modules featuring a blend of infographics, instructional videos, audio lectures, and knowledge checks:
Section 1: Professional development and responsibility
Section 2: Client relations and behavioral coaching
Section 3: Basic and applied sciences and nutritional concepts
Section 4: Assessment
Section 5: Exercise technique and training instruction
Section 6: Program design

Each of these sections is broken down into great detail on the NASM website, so we encourage you to read those in detail, especially as you put together your study plan. You'll need to work through each section and memorize the important information before moving onto the next section.
Sounds pretty simple, doesn't it? That is until you encounter the enormous volume and complexity of content you're required to learn!
As a NASM certified personal trainer, you will be guiding clients through a fitness journey, which requires you to have a detailed working knowledge of the body, its skeletal, muscular, cardiovascular, and nervous systems (and much, much more).
This is no walk on the treadmill, my friends. The NASM curriculum is a punishing mental routine but Brainscape's panel of health and fitness experts have the perfect tips and tools to help you master the content efficiently (and without spraining your brain). More on this shortly!
(Get Brainscape's certified NASM flashcards)
Now, let's talk about the final assessment: the NASM CPT exam!
What can I expect from the NASM CPT exam?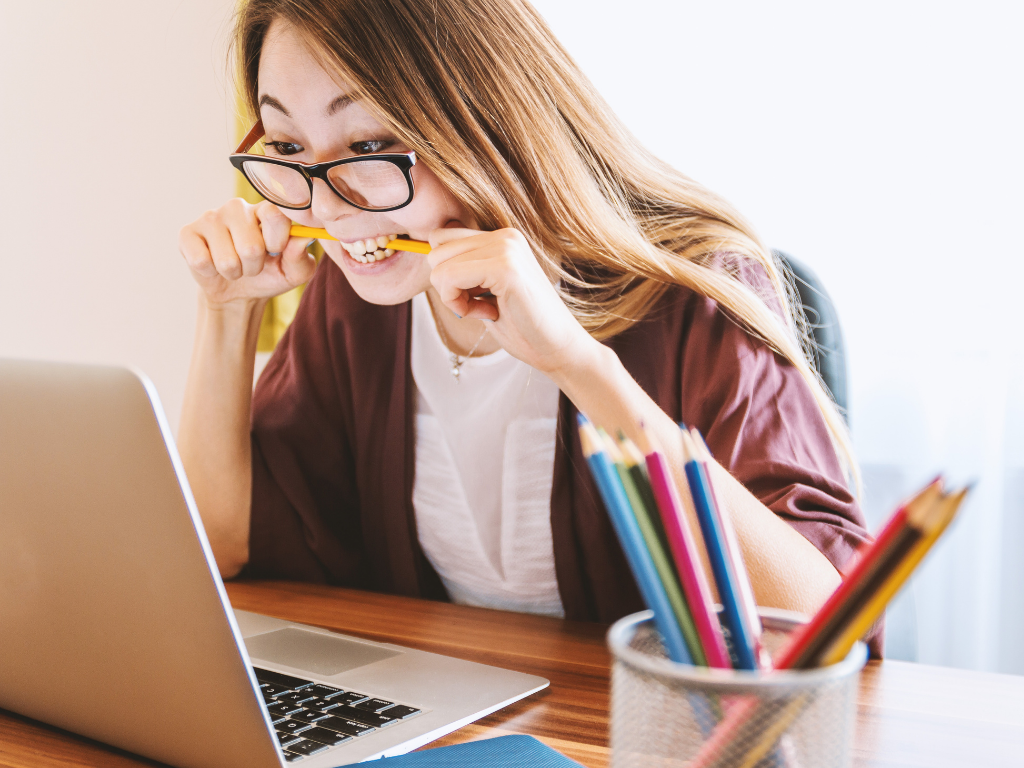 The NASM CPT exam is a four-answer, multiple-choice exam of 120 questions, of which 20 are research questions that don't actually count towards your final score. (Research questions help NASM develop new questions for future exams, so while they don't count towards your score you also won't know which ones they are.)
You'll have two hours to complete the exam—which is a closed-book exam so don't get any clever ideas about bringing your notes into the exam venue—and you're required to get a score of 70 to pass (bearing in mind that only 100 of the 120 questions count).
To get an idea of the format and feel of the exam, here are some sample questions:
Question 1: The Stabilization Level of training would be MOST represented by which of the following?
Intermuscular coordination
Explosiveness
Building Muscle
Intramuscular coordination
Question 2: Where and how should the heart rate be measured with a client?
Femoral pulse with palm
Carotid pulse with two fingers
Radial pulse with two fingers
Fingers ulnar pulse with thumb
Question 3: The Shoulder is considered to be what type of joint?
Ball and socket
Condyloid
Pivot
Non synovial
Question 4: One of the muscles below is considered a stabilizer when performing a bosu ball push up. What is the correct answer?
Teres minor
Triceps brachii
Biceps brachii
Pec major
Question 5: Which of the following is considered an organelle within a human cell?
Neurons, cell wall
Interstitial fluid, mucus
Lysosomes, ribosomes, endoplasmic reticulum
Neurolemma, Schwann cells, sarcolemma

And the answers are: 1. D; 2. C; 3. A; 4. A; 5. C
When will I find out whether or not I passed?
Your NASM certified personal trainer exam will be scored immediately by the web-based testing software you used to take it, so you will receive a preliminary result as soon as you're done. If it's a pass (and it's our aim with this NASM study guide to ensure just that), you can present this result to a potential employer while you wait for your official verified result from NASM, which usually takes about two weeks.
If you don't pass, don't be hard on yourself. The NASM CPT exam covers some pretty intense material and it's possible you just underestimated what to expect. I mean, very few people go into personal training expecting to have to learn what the heck lysosomes, ribosomes, and endoplasmic reticula are. That's why the pass rate is only 65%!
Remember, you can always retake the NASM CPT exam. And if this happens to you, just take a deep breath and approach your studies differently. We'll show you exactly how to do that in the next section of our NASM study guide...
What's the best way to study for the NASM certified personal trainer exam?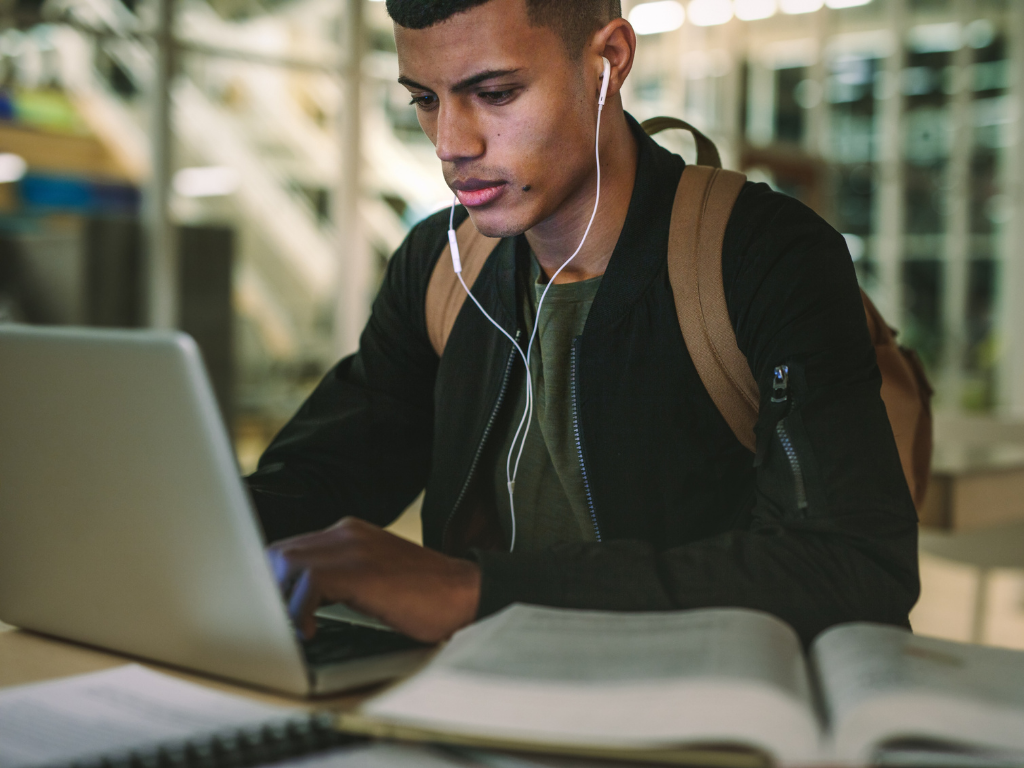 This, my aspiring certified personal trainer, is probably the most important part of this NASM study guide. It is our goal here at Brainscape to give you the best tools and advice to study efficiently and master the content so that you ace the final exam. Here's our step-by-step on how to do that ...
Tip 1: Create a study plan using the exam blueprint
Begin your studies with an overview of all the information you need to learn to get your NASM personal training certification. You can do this by getting your hands on the official exam blueprint—available on the NASM website—which provides a breakdown of the major domains and sub-topics for each domain. This blueprint is updated fairly regularly so make sure you get the most recent version.
Doing this initial reconnaissance of the NASM curriculum will give you a good understanding of the challenge ahead of you and, therefore, how best to approach it in the months (or weeks) leading up to the exam. Our advice is to create a study plan that takes the mountain of information ahead of you and breaks it down into weekly or even daily study goals.
Consider this study plan to be your roadmap to success!
Tip 2: Choose a study format that works for you
Each of the NASM personal training certification modules consists of infographics, videos, audio lectures, written notes, and knowledge checks. These all complement each other; reframing the concepts you'll be learning to give your brain as much traction on the content as possible. What this also means is that it's not strictly speaking 100% necessary for you to intensely study every single iota of material they provide you.
Choose the knowledge format/s that work best for you and dedicate your best study time to those, whether it's reading the textbook, watching the videos, or listening to the audio lectures. Then, use the other knowledge formats to reinforce what you have learned, without spending a ton of time intensely studying them.
For example: If you learn best by reading through a textbook, use that as your dominant study method for the NASM CPT exam. Then, when you're driving around, going for a walk, or preparing dinner etc, put on an audio lecture to reinforce what you learned and to make sure you didn't miss anything.

This is just one way you can really optimize your study time. Another way is one we recommend everyone uses when studying to become a NASM certified personal trainer...
Tip 3: Use Brainscape's NASM flashcards to master the facts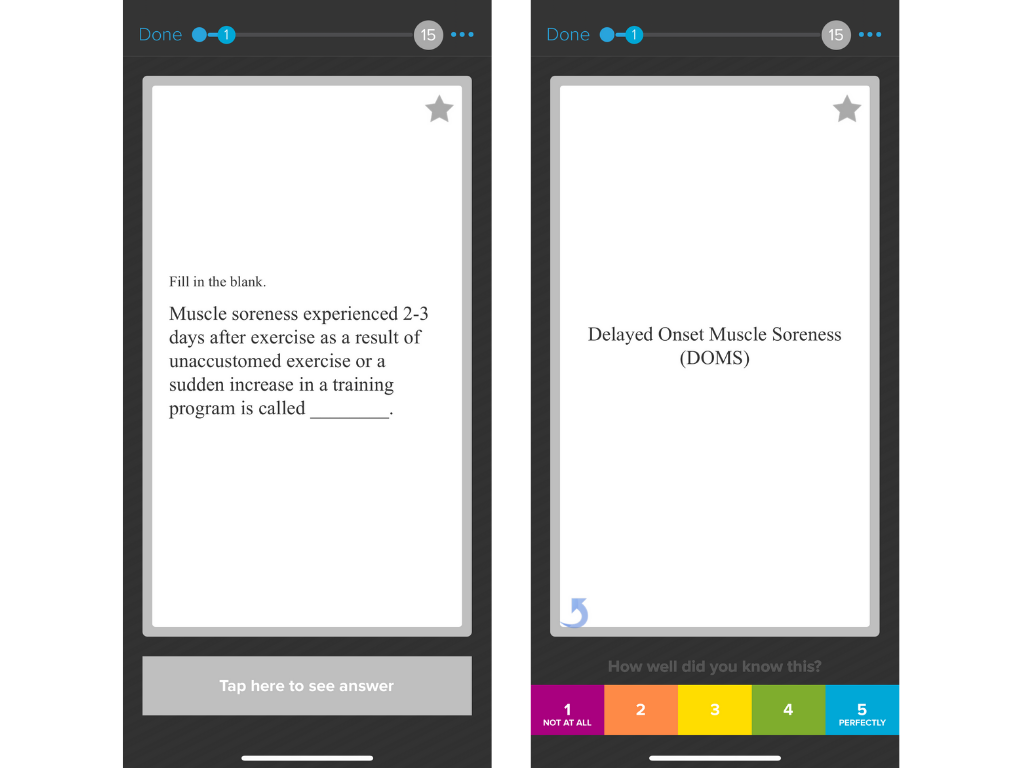 Lead by NASM certified health and fitness expert, Cassie Laegen, and reviewed by NASM master trainers, we've broken down the entire NASM certified personal trainer curriculum into a collection of over 700 flashcards, which are logically organized into 23 relevant decks.
With all the facts you need to learn to pass the exam captured in digital flashcards and presented on our adaptive learning platform, you can smash out your studying way quicker and more efficiently.
The real 'secret sauce' to Brainscape's success lies in the cognitive science behind the design of the app, which compels users to engage their brain in active studying, rather than passive learning.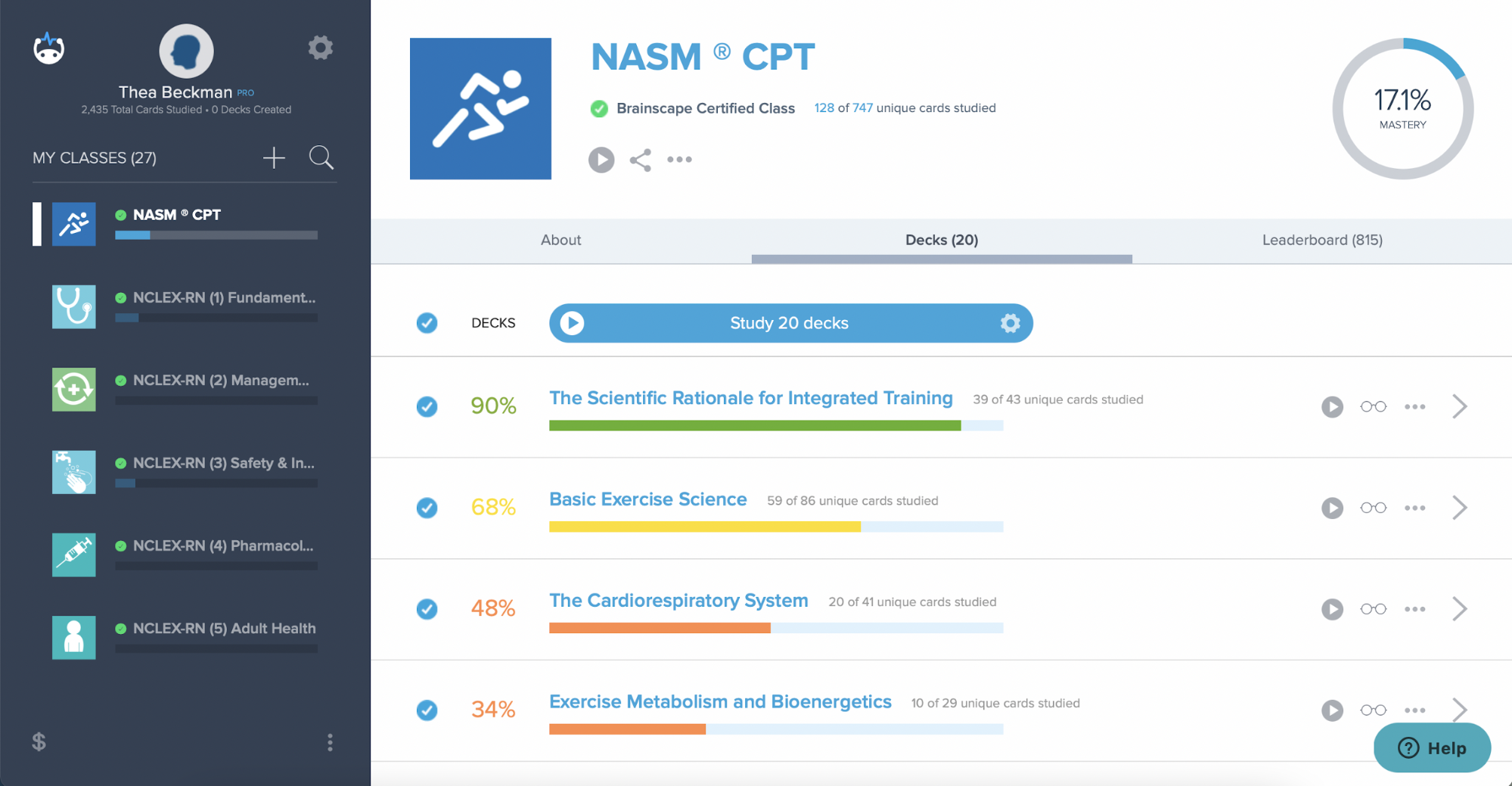 Having to recall the answers from memory (active recall) is just one way our flashcards actively engage your brain. Another way is through confidence-based repetition: the less confident you are in a concept, the more often our adaptive learning platform will repeat that flashcard to you. And through this repetition, before long, anatomical words you initially couldn't pronounce will start to feel like a permanent part of your knowledge bank!
So get your hands on Brainscape's pre-made flashcards for the NASM CPT exam to assist you with your study. Alternatively, you can create your own flashcards for the concepts, facts, and terminology you struggle with the most, thereby allowing you to focus on your weaknesses.
Tip 4: Take a NASM practice exam early on
Most students leave exam practice for the week or two before the exam. But taking one early on, even before you've studied all of your course material, is so much more beneficial to your learning!
A NASM practice exam will show you exactly what to expect from the challenge and, therefore, how you should tailor your learning to prepare as thoroughly as possible. Also, it will help you work on your timing so that you know how to pace yourself during the real test.
And if you don't know the answers to the questions, which you probably won't since you're taking the exam early in your prep, it'll create a sweet knowledge deficit, which will motivate you to study harder.
Take as many NASM CPT practice exams as you can get your hands on and by the time you arrive at your final exam, it'll feel like a breeze!
Pro Tip: You'll get access to a practice test and answers when you sign up for the exam, regardless of which study program you choose.
Tip 5: Learn the NASM CPT terminology (and other must-learn sections)
Every exercise seems to have a thousand different names used by personal trainers. Ignore them. The only names that matter are the ones used by NASM. This is the terminology that's going to pop up in the NASM CPT exam.
Also make sure you know:
The muscle imbalances for each assessment
The overhead squat (it's NASM's favorite assessment)
The major muscles by name, not abbreviation, and location
Anatomy and physiology of the major organ systems including the cardiovascular, respiratory, nervous, and muscular systems
Metabolism
Muscles as movers (what muscles act as a prime mover, antagonist, synergist, or stabilizer for various push, pull, squat, lunge, and overhead exercises)
Tip 6: Learn the OPT™ Model inside and out
The NASM OPT™ (Optimum Performance Training) Model® is a fitness training system that's been used for over two decades by top athletes. Developed by Dr. Mike Clark, this science-based model is highly adaptable and versatile in its application, progressing individuals through five distinct yet complementary training phases:
Learn these inside out and back-to-front in preparation for the NASM CPT exam!
Tip 7: Know how to perform the exercises in the book
Don't just understand the exercises in the book, be able to perform them. In fact, when you take the exam don't be afraid to get up and do the exercise you're being asked about in order to determine the best answer!
(Being able to do the exercises you require your clients to do is a philosophy you should carry forward with you as a certified personal trainer.)
Tip 8: Practice creating personalized workouts
Practice creating workouts of all kinds for clients of all ages, shapes, and sizes. Pretend your friends, fellow students, and family members have all become your clients and now you need to create individualized workouts for all phases for them. This will be excellent preparation and practice for the NASM CPT exam, a large portion of which will test you on programming workouts and muscle imbalances!
Tip 9: Read questions carefully and answer them in your head first
The NASM is an exam composed of multiple-choice questions, and while many people think this format is easier, having so many options to choose from can become quite confusing, especially if your knowledge of a particular area is a little sketchy.
The best approach to answering multiple-choice questions is to cover the list of potential answers, read the question carefully and answer it in your head first. Only once you have recalled the answer from memory should you then look for it in the multiple-choice answers provided.
This will help you feel more confident in your answers and not be swayed or confused by the other options provided.
A final word on studying for the NASM CPT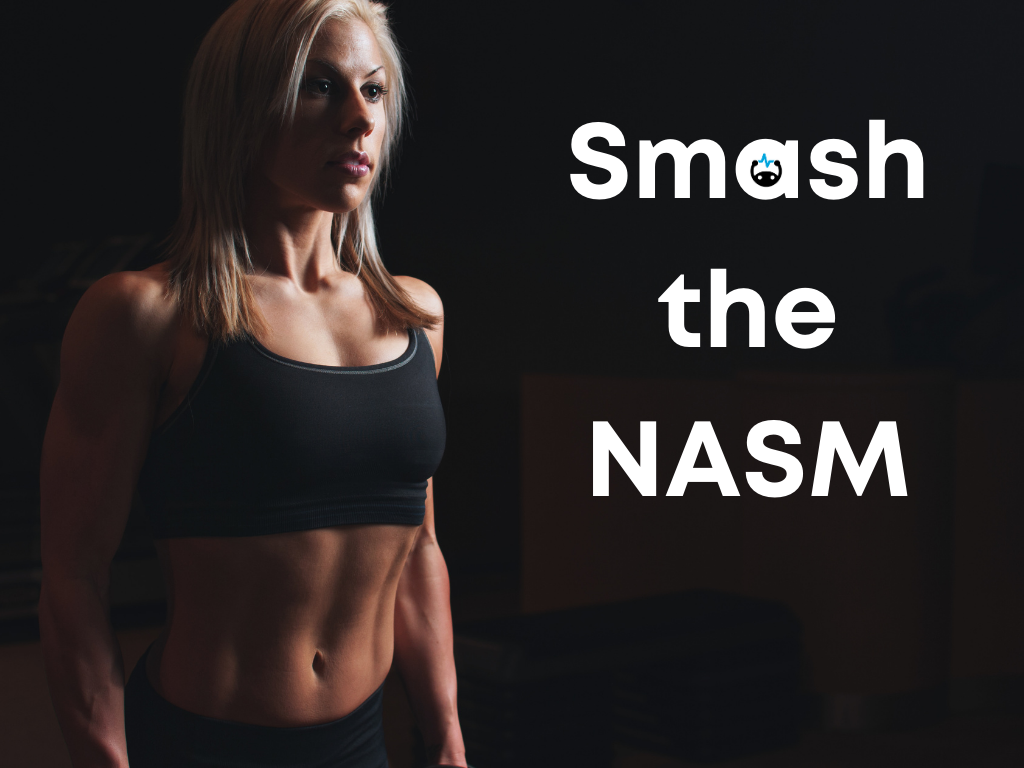 We've covered a lot of ground in this NASM study guide: we've shown you:
The steps required to become a NASM certified personal trainer
How long it takes to become a certified personal trainer
What NASM personal training certification involves
What you can expect from the NASM CPT exam
The best advice on how to study for the NASM CPT exam
Just remember that your learning, while gruelling at times, is an essential part of getting your brain into shape to guide other people's fitness and health journeys. You've got what it takes to do this, so armed with this advice, your study resources, and Brainscape's certified NASM flashcards, you have the tools you need to rise to your challenge!