If you're planning to go to graduate school for psychology, there's a strong chance you'll need to take the GRE Psychology Subject Test. It sounds challenging, and it is. We're not here to sugar-coat it.
But like all exams, it's nothing that you can't handle. Especially with the right guidance from us at Brainscape, the makers of the world's best flashcard learning app.
There's a ton of content that's covered in the GRE Psychology. During our decades of discovering the best ways to study effectively, we found that large amounts of content are best learned when broken down into smaller steps. And flashcards are one of the most effective tools for helping you do exactly that.
Brainscape's GRE Psych flashcards are, therefore, your best tool for learning.
Some universities require or recommend that prospective master's and doctoral students take the GRE Psychology, while some do not. So, we recommend double-checking whether you even need to take the exam. For example, Michigan State University recommends that students take the test, but they do not require it.
In order to determine whether or not you should take the test, it is advisable that you check out the APA's list of accredited graduate psychology programs and check with the schools to which you're interested in applying to see if they recommend or require that you take the GRE Psychology test.
Let's dive in by first looking at the purpose, format, and content of the GRE Psychology test to help you to become more familiar with the exam.
Should you take the GRE Psychology Test?
The first step is, of course, determining whether it will be beneficial for you to take the exam. Stephanie Choukas-Bradley, a doctoral student in clinical psychology at the University of North Carolina Chapel Hill in 2011, has this advice with regard to the GRE Psychology exam:
"If you are a psychology major, you likely will already have learned most of the relevant material but will need to re-familiarize yourself with it, and there may be areas of psychology you are not familiar with (e.g., social, developmental, cognitive or biological). If you are not a psychology major, you will have to learn more new material. Also, if you are not a psychology major, your score on this test will be more important than for psychology majors; for non-psychology majors, the score demonstrates to admissions committees whether you have the appropriate background knowledge that psychology majors should have learned during college. For psychology majors, your score on this test will be less important than your score on the general GRE."
So, basically, if you are applying for a Psychology Major, the the test is usually a must. But even if you aren't, ETS (the company that writes the test) says that "Subject Tests are a great way to distinguish yourself."
Graduate psychology admissions teams generally evaluate applicants based on a combination of the following factors: transcripts, recommendation letters, GRE and GRE Psychology test scores, research experience, CVs, the student's fit with faculty members' research interests, prestige of the student's undergraduate college, and personal statements.
According to ETS, "the GRE Psychology Subject Test adheres to the terminology, criteria and classifications referred to in the DSM-5 [the Diagnostic and Statistical Manual of Mental Disorders]."
The test consists of approximately 205 multiple-choice questions, and each question on the test has five options. The test costs $150 last time we checked. You can find information to see if you may qualify for the fee reduction program here. If you decide to take the test more than once, you can decide which of your scores you would like to send to the universities you designate with the ScoreSelect option.
What is the GRE Psychology test like?
The GRE Psychology exam yields two sub-scores in addition to the total score. The questions fall into one of three content categories:
About 40 percent of the questions are experimental or natural science-oriented, and they contribute to the experimental psychology sub-score and the total score.
About 43 percent of the questions are social or social science-oriented, and they contribute to the social psychology sub-score and the total score.
About 17 percent of questions are "general" in nature and cover topics such as the history of psychology, applied psychology, psychometrics, research design, and statistics, and they contribute to the total score only. The GRE Subject Test website provides in-depth information about the topics of the questions.
The GRE Psychology exam is offered in paper format. Along with the other GRE Subject Tests, it is offered three times a year, in September, October and April. You can find additional registration information here. The test takes approximately three hours. You earn one point for each correct answer, while 1/4 point is subtracted for each incorrect answer. Unanswered questions do not have an impact on your score. According to ETS, "A total score is reported on a 200–990 score scale, in 10-point increments."
Now that you know more about the purpose and format of the exam, we'll now cover the steps you should take to prepare for the GRE Psychology test.
4 steps to prepare for the GRE Psychology test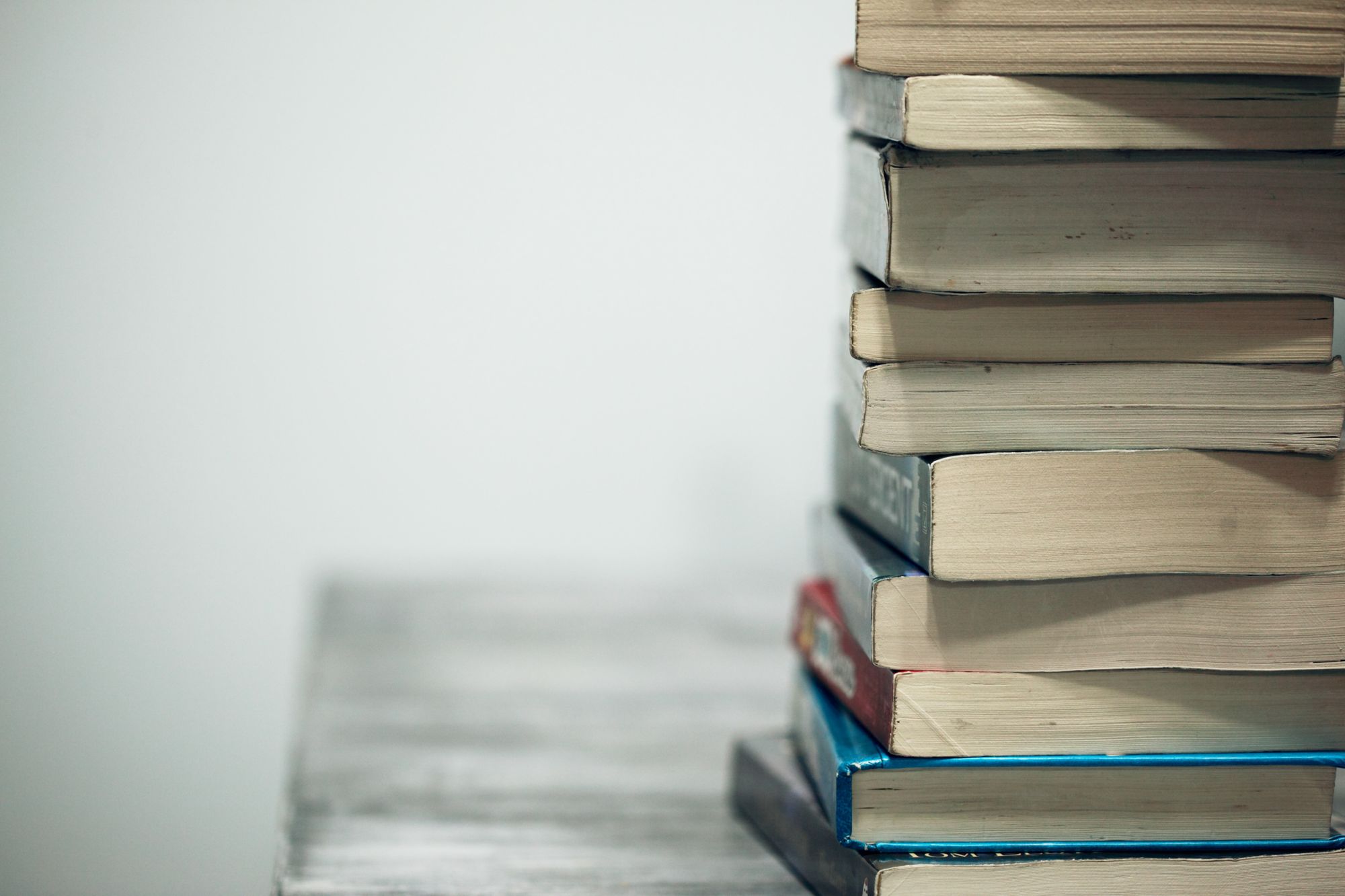 Step 1. Do well in your undergraduate psychology classes
According to ETS:
"... the questions in the Psychology Test are drawn from the core of knowledge most commonly encountered in courses offered at the undergraduate level within the broadly defined field of psychology."
Therefore, having a foundational knowledge of psychology from the classes you have taken already will serve you well.
However, it may have been months or even years since you took some of those courses, so it's a great idea to study especially for the test in order to refresh your memory (using Brainscape's GRE Psychology flashcards, for example) of all of the pertinent concepts.
Step 2. Get comprehensive, reputable study resources
You should start studying specifically for the exam at least 6 weeks before you take the test. How? Make a study plan and find the right resources.
Choose one or more of the following study resources that will help you to become well-prepared for the test:
GRE Psychology study guides from Princeton Review and Kaplan are available from Amazon.
Brainscape's GRE Psychology collection gives you over 1,200 smart flashcards to prepare you for each subject covered on the test. Brainscape is the fastest, most efficient way to study for the test, because it is tailored to you personally with its innovative Confidence-Based Repetition algorithm.

In addition to being fast and efficient, you can study anytime, anywhere, in bite-sized chunks that work for you, on your phone, iPod, iPad, or computer. With Brainscape, you can be confident that you are spending exactly as much time as you need to (no more and no less) on each subject to prepare you for the test, until you have mastered all of them.
Step 3. Take at least one full-length practice test under test conditions
ETS provides a free full-length practice test on its website here. To simulate test conditions, try to go to a quiet study room at a library and take the test all at once, without distractions. This way, you can get a sense of pacing and a "dress rehearsal" for what test day will be like. Taking a practice test will also help you to become familiar with the format of the test and how questions are phrased.
Step 4. Use test-taking strategies
Since the test is given in paper format rather than computer-based format, you have an opportunity to employ more test-taking strategies when answering questions.
It's a good idea to first go through the test and answer all of the questions of which you are sure of the answer.
Next, go back through the test and take a look at all the questions for which you feel that you may know the answer, but aren't sure. For those questions, use the process of elimination based on your best educated guess together with common sense.
Finally, go back to the questions about which you feel lost. You will lose ¼ point for each answer you answer incorrectly, but you will not lose any points if you skip an answer. Answering a question is in your best interest if you can increase your odds of getting it correct by eliminating at least one or more of the possible answers.
Study hard; you've got this
Doing well on the GRE Psychology exam is one component of a successful application to a graduate program in psychology. The APA offers additional tips about applying to grad school here.
This exam is important, so take the time to do it right. Choose the right study materials, create solid study habits, and then put in the time. You've got this.
Good luck on the exam and with your graduate school applications!