Whether you've already passed your certification or are just curious about how you should go about finding an EMT job once you've completed your training, this guide has some super valuable information for you. Finding a job is exciting! This is what your training is for. And the advice in this guide is tailored to getting you out there in the field, where you can work with a team to save lives.
So what do you need to accomplish in order to be eligible to apply for EMT jobs?
What should you be doing as a certified EMS to really stand out and accelerate your career?
And how much do EMTs make a year?
We'll be answering all these questions and more in this guide.
We're Brainscape, the world's smartest study app, and the creators of a comprehensive collection of EMT flashcards, which you can use to study and prepare for your NREMT (National Registry of Emergency Medical Technicians ®) EMT certification exam so much more efficiently. Together with nationally registered and certified paramedic and EMS instructor, Jeralyn Price, we've assembled the tools you need to rise to the challenge of emergency medical services and go on to secure yourself your dream EMT job.
With that said, let's get started ...
(Or if you're looking at taking that next step, read: 'How to get the best paramedic jobs'.)
A step-by-step to being eligible (and desirable) for EMT jobs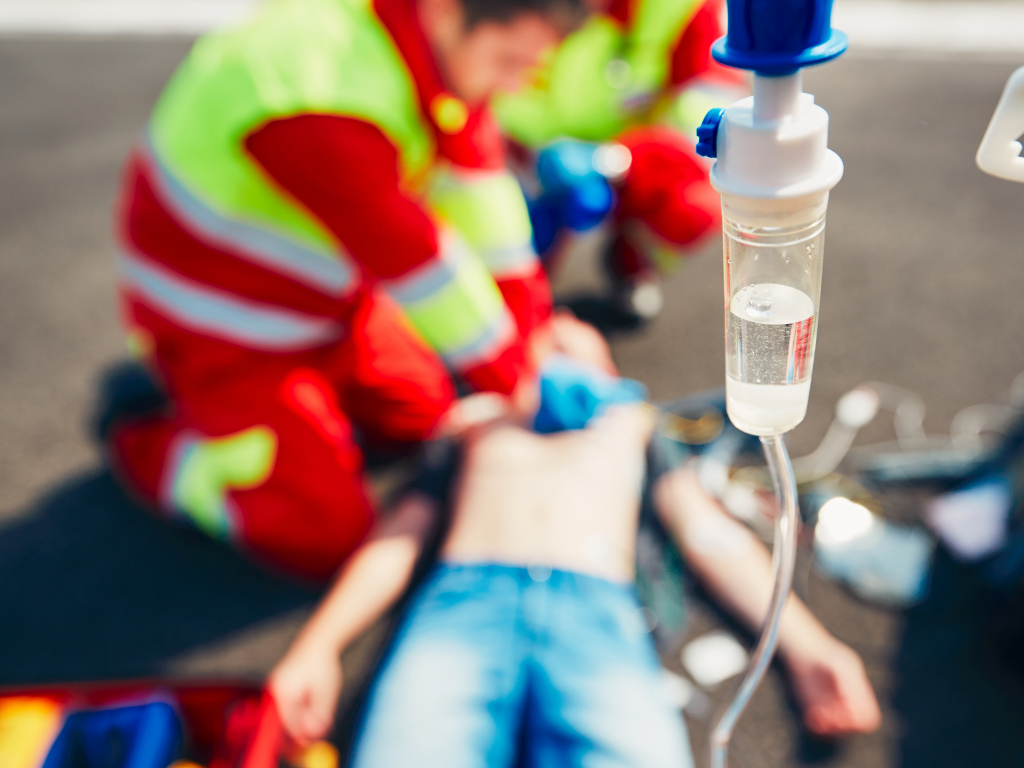 If you're just considering a career in emergency medical services, you'll find this step-by-step super helpful. But if you're already working as an EMT, go ahead and skip to the next section—10 ways to stand out as an EMS professional—for advice that can really help you level up your day-to-day experience and overall eligibility for better EMT jobs.
Step 1: Be at least 18 years old and have a high school diploma or GED. Ideally, you should also have a valid driver's license and no criminal history (stealing your sister's Halloween candy, though unforgivable, may be overlooked in this instance).
Step 2: Enroll at a state-approved EMT school for training.
Step 3: Read Brainscape's awesome guide on what to expect from EMT school so you're fully prepared.
Step 4: The weekend before you start school, binge-watch an entire season of Grey's Anatomy while picturing yourself bursting through the ER doors, wheeling in the patient whose life you may have just saved.
Step 5: Complete your EMT training, which can take as little as three weeks if you give it your undivided attention. Alternatively, if you have to work and/or family obligations, it can take a little longer. That's okay, pace yourself.
Step 6: Read Brainscape's advice on how to get your EMT training done more efficiently, which is packed with advice on learning the content quicker and better, and preparing for the NREMT EMT examination!
Step 7: Share said advice with your classmates so you can all ace your training together!
Pro Tip: For all the information you need on the requirements, pricing, etc. of NREMT ® exams and certifications, visit your specific state's EMS department website.
Step 8: Overshoot the required minimum pass rate (usually between 70 and 88%) for your in-class emergency medical skills assessments.
Step 9: Take the NREMT EMT Cognitive Exam. This written exam covers a full spectrum of emergency medical services (EMS), including airway, respiration and ventilation, resuscitation, trauma, medical, obstetrics/gynecology, and EMS operations.
Step 10: Pat yourself on the back because you passed the NREMT Cognitive Exam.
Step 11: Take a state-approved Psychomotor Examination, which will test your competence in a wide range of emergency care skills. This exam officially satisfies the EMT course, state requirements, and the NREMT so now you can ...
Step 12: Celebrate with family and friends because you're a certified EMT, baby!
Step 13: Get your CPR BLS certification—Cardio-Pulmonary Resuscitation & Basic Life Support—an advanced level of CPR training. NREMT prefers American Hospital Association (AHA) BLS/CPR healthcare providers.
Step 14: You're officially ready to apply for EMT jobs!
Getting additional EMS certification for a better shot at top EMT jobs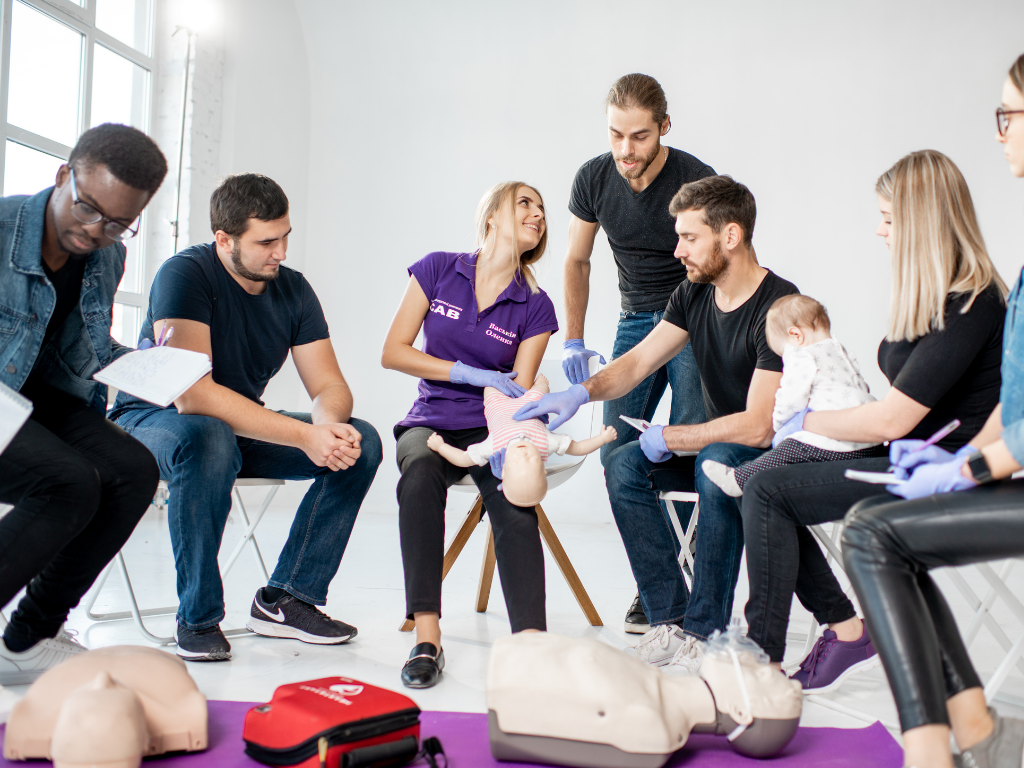 After all the hurdles you've had to jump over just to get here, another certification may sound about as much fun as going back to high school. So it's understandable if you pass on this one for now. But bear in mind that the more qualified you are, the more desirable (read: hirable) you'll be … and that could translate into better EMT jobs and salaries.
Pssst. Find out the difference between a paramedic and an EMT (as well as their salaries)!
Any edge you can give yourself when applying for EMT jobs will lend buoyancy to your chances. So perhaps consider taking additional NAEMT (National Association of Emergency Medical Technicians) certifications, such as Prehospital Trauma Life Support (PHTLS).
You could also pick up a basic EKG book and start practicing those skills. And if your state allows for EMTs to perform Intravenous Therapy (IV), start studying the methodology behind this skill. The more skilled you are, the better the EMT jobs and the higher the EMT salary you'll be eligible for.
Also, remember: an EMS education never ends! As long as medicine and technology continue to evolve, you'll need to dedicate yourself to ongoing education and certification!
P.S. Did you know Brainscape has an expert-curated and vetted collection of 2,160+ flashcards for the NREMT Paramedic exam? So, if your next step is becoming a paramedic, definitely check those out! Alternatively, you can upgrade to Brainscape Pro for uncompromised access to all of Brainscape's certified flashcard and user-generated classes for EMT and paramedic.
10 Ways to stand out as an EMS professional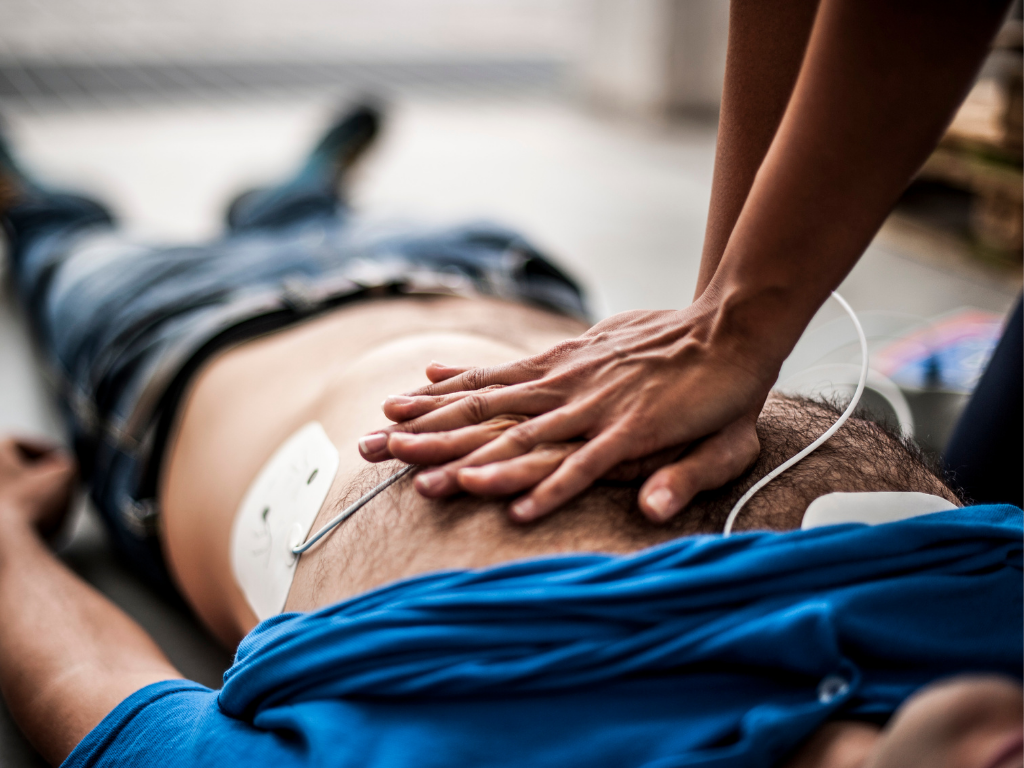 Now that you understand the necessary steps for becoming a certified EMT and the importance of ongoing education, let's explore the many ways you can stand out as a trained professional in the field. After all, a career is a dynamic thing that will continue to evolve as you gain experience and prove yourself in the field!
1. Network, network, network: interact with fellow medical healthcare professionals, both in-person and online; get out of your comfort zone by attending events and speaking to people. You never know, your next conversation could lead you to your dream EMT job.
2. Learn every patient's name, and use it. This is really a small gesture you can make to improve patient rapport, comfort, and trust but it can also become a useful diagnostic tool: helping you immediately assess their breathing and brain function.
3. Learn from your patients. Don't just act as a taxi service for them. Try to find out what was wrong with them after delivering them to the ER. Was your assessment correct? Did you miss something? What should you be on the lookout for in the future? Speak to the ER doctor (if you get a chance) and you'll learn volumes about making better assessments and calls in the future.
4. Leave the rig better than you found it. Clean or organize something, do an inventory of the jump kit, or set up the pram for the next shift. It doesn't have to be perfect. It just has to be better. You'll be appreciated for taking care of your work environment and you'll feel better about your work.
5. Be the kind of partner you would want to work with. Everyone wants to work with a great partner and if you're patient, helpful, humble, and empathetic, your reputation will facilitate easier relationships, which may create EMT job opportunities in the future.
6. Learn from your colleagues, even those who are "greener" than you. Everyone has unique experiences to offer, whether it's career-related insights or unique cases they worked on. Lean on them to learn and this can be a valuable teaching experience.
7. Perfect your head-to-toe assessments so that you can run quickly, smoothly, and effectively through that right off the bat, offering your patients swift, potentially life-saving assistance.
8. Don't allow your skills to lapse. When you're in the field, you'll use certain skills more than others but it's crucial that you don't allow your lesser-used skills to become rusty. So, consider following up with your training center about coming back in and practicing your skills to make sure they're as sharp as the day you graduated.
9. Constantly expand your knowledge and practical skills. The field of emergency medicine, technology, and healthcare is constantly evolving and so it's an integral part of your career to constantly be working toward expanding your knowledge and practical skills. Read research studies and published articles; keep up with "best practices"; work towards additional certifications; and always keep your existing certifications up-to-date.
Pro Tip: Use Brainscape's certified EMT flashcards to constantly refresh your knowledge on the key facts you need to know, and when you come across a new learning point, create a flashcard for it so you can add it to your ken.
10. Stay current with developments in medical technology. As an EMT, it is imperative that you are able to efficiently and safely work with the latest in medical tech and equipment. This will be something potential employers look for, so make sure you highlight that in your EMT job applications.
11. Don't neglect your own health. Being constantly on the road and working odd shifts can lead to an unhealthy lifestyle but if you're to care effectively for your patients, you too need to be in good health. So, eat well, exercise, and make sure you get good sleep so that you're mentally sharp and have the stamina to serve your patients.
Key tips for your EMT jobs interviews
From what to wear, say, and how to stand out to dealing with shaky nerves, here's the full scoop on acing your interviews and landing the job!
Do your research and learn a bit about the job and the company/institution you'll be working for. You should be able to motivate why you're a good fit for the role, their culture, and their team.
Dress respectfully, and as though you want the job (so you put a little extra effort into looking nice). Your personal presentation says a lot about how you view yourself so even though EMT jobs come with a uniform, you should show up looking smart.
Come prepared to ask questions. It'll help you stand out from your competitors and show that you're curious about the job.
Be friendly and show enthusiasm. As an EMT, it's really important that you're a team player, and that you are kind, patient, and compassionate. If you can demonstrate that during your EMT job interviews, you'll leave a mark for sure.
Practice running through common interview questions so that you have an idea of how you would respond in a real interview. Why did you become an EMT? What areas of EMS are you most passionate about? Where do you see yourself in 5 years' time? These are all important questions to consider ahead of time.
Being nervous is completely normal! It shows that you really want the job so don't fret too much about coming across as nervous. Focus rather on making eye contact, giving firm handshakes, and being friendly. These gestures show confidence.
How much does an EMT make per year?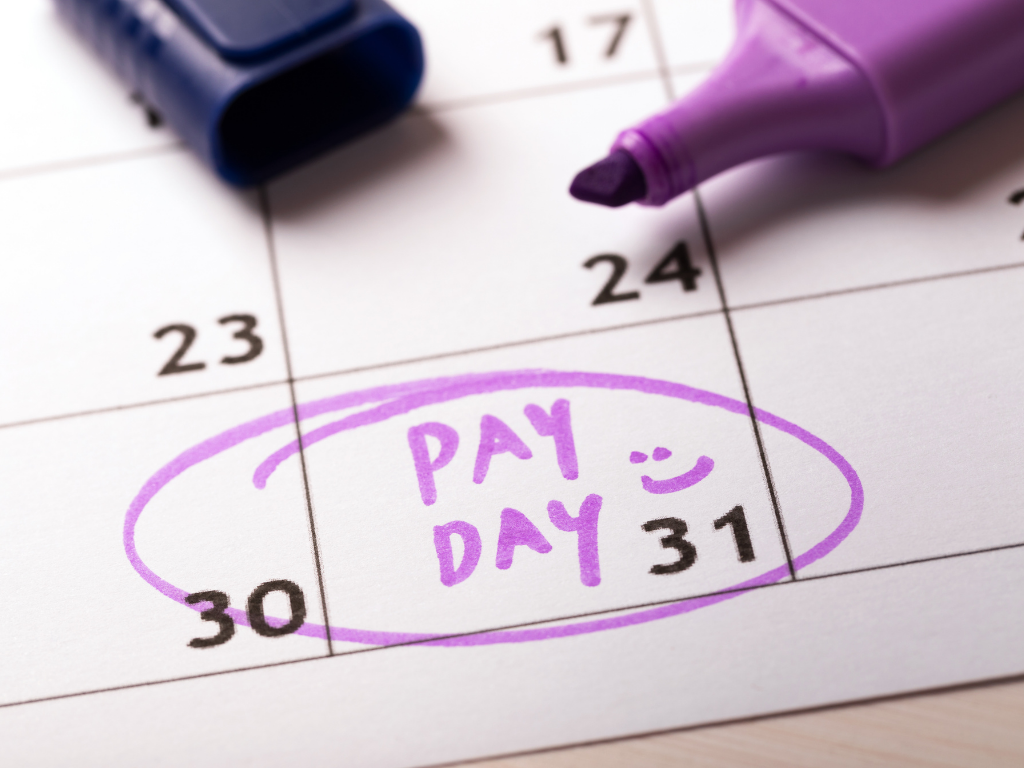 According to Salary.com, the average EMT salary in 2021 in the United States is $36,780 with a range of $32,960 to $41,520. (This range is accounted for by varying degrees of education, skills, experience, and certifications, as well as where in the country you live.)
Pro Tip: The states with the highest EMT salary include Nevada, Maryland, Washington, Alaska, and Delaware. Time for a move?
A final note on successfully applying for EMT jobs
We'd like to end off this guide on EMT jobs with perhaps our most important tidbit of advice yet:
Believe that you can do this.
All-too-often, new EMTs suffer from "imposter syndrome". After all, it can feel like a lot, having someone's life in your hands. But rather than freak out, realize what a privilege it is! You have trained for this and you absolutely can do the job. Lean on your team, if necessary.
So, remember: you deserve to be here, you've got this, and we wish you all the very best as you embark upon your pursuit of an EMT job!
For even more valuable advice on becoming an EMT, check out Brainscape's other guides and certified NREMT EMT flashcards: