Until now, your focus has been pretty exclusively on slogging through nursing school and studying for the NCLEX. You know how I know this? Because even the poor cactus that lives on your window sill is dying of thirst … that's how busy you've been!
Or maybe you've been working your butt off for several years and are now looking to level up to a nursing job that has better hours, better pay, or better working conditions. Perhaps you don't even want to work with patients anymore, so you're thinking about careers after nursing.
Either way now comes the fun part: taking all the knowledge and skills you've accrued over the past years and using that to change lives, whether it's saving them or assisting in some way to improve healthcare, awareness, public policy, or education.
So now you're in the job market! But how do you get a nursing job? How can you get a nursing job with no experience? What are the highest-paying nursing jobs? (You're ambitious: I like it!) And what non-bedside jobs can you get with a nursing education and experience?
I've got the answers to all of these questions and more in this guide so strap in for the ride because, by the end of it, you'll be ready to make your move!
How to get a nursing job: the things you'll need
Okay … a little necessary housekeeping because many of you reading this may be at the very starting point of your nursing career, and want an idea of what's required in terms of qualifications and licensing.
If you've already made it through nursing school and the NCLEX, you can skip ahead to the next section 'How to get a nursing job with no experience' oooooor, if you've got a little experience under your belt, the sections after that:
So, how do you get a nursing job?
Well, you become a nurse first, which means you need the following:
1. A proper education as represented by a nursing degree. To become a Registered Nurse, you'll need an Associate's or Bachelor's degree and to become a Nurse Practitioner, you'll need a Master's degree.
To understand the difference between the two, check out Brainscape's YouTube video: 'How to steer your nursing career'. Also, consider learning medical Spanish! Being able to confidently speak with Spanish-speaking patients (and doctors) will definitely set you apart as a candidate for jobs in hospitals and clinics throughout the United States and abroad! Check out 'What's the best way to learn medical Spanish?' to learn more.
2. A nursing license: Once you've graduated from nursing school, you'll need to get a nursing license. The National Council Licensure Examination (NCLEX) is the gatekeeper through which all nurse graduates must pass in order to practice in a clinical setting, so it's kind of a big deal that will determine whether or not you get work as a nurse!
By the way, if you are currently studying for the NCLEX, get Brainscape's certified NCLEX RN flashcards or NCLEX PN flashcards in your corner! Seriously, these adaptive digital flashcards are the secret sauce to helping you memorize the firehose of information you need in order to do really well!
Read: 'How to study for the NCLEX more efficiently'.
3. Finally, ideally, clinical experience: The cherry-on-the-cake requirement for getting a job in nursing would be experience. The more experience you have, the more valuable you'll be because you'll have better instincts and skills honed over time.
Of course, everyone has to start somewhere so if you have just graduated and passed your licensing exam, but have no practical experience, here's how to get a nursing job with no experience ...
Pssst. Have you ever considered becoming a paramedic? Check out 'Paramedic vs nurse: what's the difference?' if you're curious about what an action-packed career as a paramedic looks like!
How to get a nursing job with no experience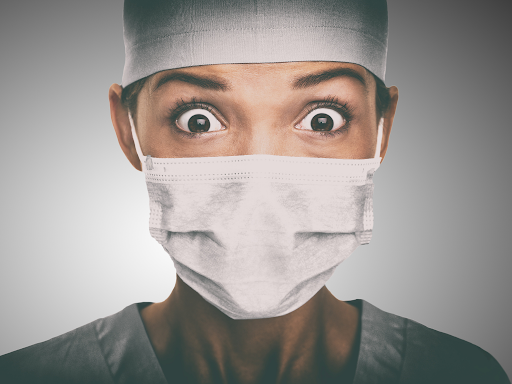 The first thing you should do when hitting up the job market is to inform yourself on what's out there and the best strategy for getting the job you want. Here are your next steps:
Consult with The Oracle (that would be Google) on what the nursing job market looks like for your area and at your current point in time. It'll give you a healthy snapshot of where opportunities are most abundant.
Look for opportunities locally: Look for new grad residency programs at hospitals and clinics in your area and apply.
Network with other nurses from your school, as well as professors, mentors, or even nursing groups for inside information on whether their hospitals/places of employment are hiring (maybe they'd go so far as recommending you).
If a particular skill or certification is popular or in-demand, you may want to add that to your résumé so you have an edge over the competition.
Consider relocating to work at a place that can offer you highly valuable experience, over struggling to find a job in your current area.
Join a professional nursing organization as a way to network, find job opportunities, connect with other nurses, and get great advice, support, and resources.
Leverage these top apps for nurses and nursing students. They can be a real game changer in the classroom and in the clinical working environment!
Once you've educated yourself on what's out there, you should now decide what YOU want. After all, this is your career and your future! You shouldn't just leap at the first opportunity you come across if it's at complete odds with your ambitions and lifestyle.
And if you don't know what you want, that's okay too! In fact, many new grads don't have a clue where they want to end up. What's important is that you find a role and stick with it for at least a year. You'll learn so much during that year, which will equip you with the information you need to make a better decision for your next opportunity.
Here are some key considerations to make:
Where do you want to work? And are you willing to relocate for a good opportunity?
What kind of role / responsibilities do you want?
What salary and benefits do you require? (Know your worth by researching what other nurses with a similar education/experience/region/clinical setting are making.)
What external obligations, like family, do you have and how might that influence the jobs you can apply to?
What specialty would you like to work towards?
What shifts / hours are you comfortable with / willing to work?
At what places of employment or roles would you ideally like to work? (Hospital, critical care, surgery, nursing home, hospite, private healthcare, etc.)
The best starting point for someone with no experience is to know the job market and have an idea of what they want but, failing that, to throw themselves out there, commit to a job for at least a year, learn as much as possible, and figure it out next steps from there.
For even more truly excellent advice on starting your nursing career, watch Brainscape's YouTube video: 'What to expect from year one as a new nurse.'
What if I don't find the nursing jobs that I want?
If, right off the bat, you don't find your dream nursing job (i.e. you want to work in a hospital but there aren't any vacancies), apply to places that are always looking to hire new grads, like nursing homes and rehab facilities.
These are excellent places to cut your teeth as a new nurse, offering you real hands-on experience, which you can then use to apply for better positions after you've worked there for a year or two (who knows: you may end up loving it)!
Another thing to consider is if you're starting out with an Associate's degree, you could work at a skilled nursing facility while studying for your Bachelor's degree. This allows you to earn a living and gain experience while working towards a qualification that'll make you eligible for higher-paying positions in places like hospitals.
What are the highest-paying nursing jobs?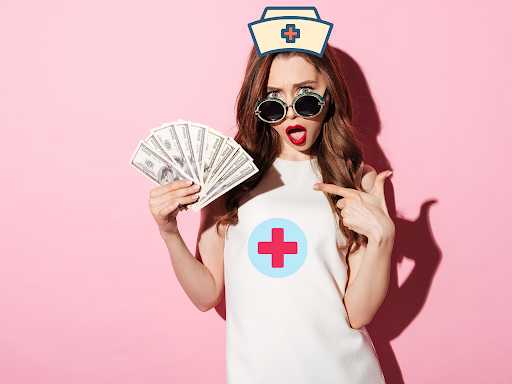 According to Nurse.org, the highest paying nursing jobs are (as of 2021):
*Median annual salary estimates provided.
Certified Registered Nurse Anesthetist - $180,000+
General Nurse Practitioner - $110,000+
Clinical Nurse Specialist - $106,000+
Psychiatric Nurse Practitioner - $105,000+
Certified Nurse Midwife - $108,000+
Neonatal Intensive Care Nurse - $102,000+
Pain Management Nurse - $102,000+
Nursing Administrator - $101,000+
Family Nurse Practitioner - $98,000+
Registered Nurse First Assist - $96,000+
Gerontological Nurse Practitioner - $89,000+
Nurse Educator - $83,000+
Informatics Nurse - $79,000+
Critical Care Nurse - $74,000+
Health Policy Nurse - $71,000+
If any of these positions look juicy to you, you should definitely investigate the requirements for them now so that you can plot your career trajectory to achieve your dream job!
Hey, need to learn or brush up on your IBHRE (heart rhythm management) content for your certification? Check out Brainscape's certified IBHRE flashcards, which have been created by our team of healthcare experts in accordance with the IBHRE's certification curriculum!
Careers after nursing and outside the clinical setting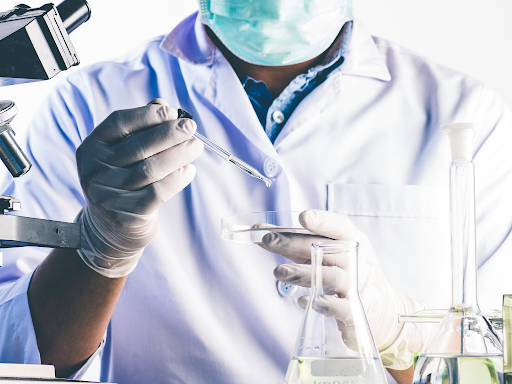 Okay, so what if you're a fully trained, qualified, licensed, and experienced nurse who no longer wants to work with patients and/or in a clinical setting?
Listen, this isn't a strange situation at all. Nursing is incredibly physically and emotionally taxing so it is far from uncommon for nurses to eventually want a job that's more predictable in its hours and kinder in its demands.
The important thing to know is that you can still make a huge difference as a nurse outside of the clinical environment. Also, your happiness matters.
The question is: what do the careers after nursing look like?
Well, as it turns out, there's a WHOLE LOT you can do, whether you're looking for a complete change of pace or an additional stream of revenue to your current clinical work. Here are some places you could find rewarding, exciting work:
Research laboratories, where you can work with scientists, doctors, and patients to study diseases and test new medicines.
Nursing care facilities in an administrative or management role, which means you won't necessarily have to work directly with patients every day.
Pharmaceutical companies, where you could be involved in patient education or even sales repping.
Physicians' offices, again, in administration with limited patient care responsibilities.
Private/public educational institutions, where you help to train other nurses, educate the public, and spread awareness of important healthcare issues.
State, public, and government institutions, where you can fulfil a similar role as the afore-mentioned: education, training, and awareness within communities. Also, you could help weigh in on important public health policy as a nurse consultant.
Insurance companies and law firms, where you can specialize in medical law and consult on legal claims relating to accidents, malpractice, and workers' compensation.
Private companies working as an occupational health nurse, delivering health and safety programs and services to workers.
Healthcare writing/journalism, where you write blogs or articles on a whole spectrum of health and safety topics. (A great additional revenue stream for nurses who are talented at writing: check out www.SavvyNurseWriter.com!)
So, if you're interested in jobs outside of the often punishing clinical environment; want a breather; or an entirely new career after nursing, you have options!
Our best tips for getting a nursing job, whether new or experience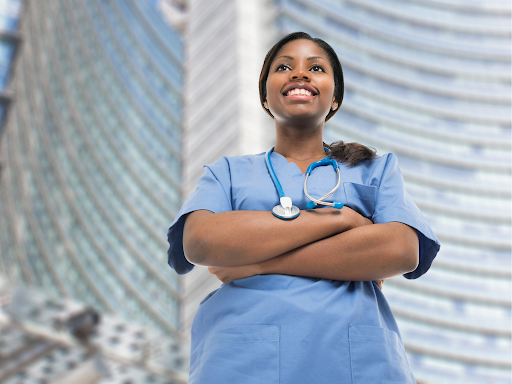 I'd like to end off this guide with a lightning round of Brainscape's best tips for finding a nursing job, whether you're brand new to the job market or have been working for awhile and are just looking to change things up:
Find a mentor to help you with your job hunt. It could be a professor or someone in the year above you at nursing school. Lean on their advice and even connections!
Join a nursing organization, group, or community. This is not only essential for networking but will also help to connect you with people who can provide you with the support and advice you need.
Get professional help with your résumé, even if you have no nursing experience (check out www.TheResumeRX.com).
Don't get intimidated by what other people say about the job market. There will always be those doomsayers who spread negativity. Focus on what you can control, put your best foot forward, and get out there!
Keep an open mind about where you work and the roles you accept. In nursing, there are many different settings and specialties in which you can find fulfilling work so be curious and grab opportunities to experience things outside of what you're accustomed to.
Try to "batch" your job search in one big blitz. In other words: write out all of your applications to all of the places you want to work at; collect all the necessary information; and then apply all at once. And make sure your calendar is cleared out for potential interviews in the next two weeks. What you want to avoid is getting a decent job offer that you have to decide on in the next few days, but you have upcoming interviews … so you're not sure if you could be missing out on something better.
Prepare thoroughly when going into an interview: know the clinical setting well, the person/people you'll be talking to (if possible), and how you can fit in as a valuable asset. Also, go with questions—interviewers are often impressed by those who have clearly done their research and know their worth.
Don't be too sad if you don't get a job offer. You'll probably go for many interviews and very few of them will culminate in offers. Instead, focus on learning from every interview so that you can be better for the next one.
Be patient but be persistent. If the clinics and hospitals in your area aren't hiring fresh graduates, try looking elsewhere at other roles, perhaps in acute care, for example. What's important is that you begin getting experience.
Consider advancing your education with another certification or degree (a Bachelor's if you've just gotten your Associate's … or a Master's if you've done your Bachelor's). If you can afford it and are up for more punishment, that is.
Now, all that's left to say is that the whole team here at Brainscape wishes you the very best on your job hunt and that you now feel you have the tools to rise to your challenge!
[For even more excellent advice on becoming and being a nurse, check Brainscape's Nursing Academy and YouTube channel]

**NCLEX-RN® is a registered trademark of the National Council of State Boards of Nursing (NCSBN), which neither sponsors nor endorses this product.