Watching a law vlog on YouTube makes for a delicious break from your law school studies and bar exam prep. I mean, technically, you're still being productive because you're immersing yourself in the world of law.
So the next time you feel your brain beginning to overheat from the avalanche of complex legal jargon and long-winded laws and regulations you're trying to learn, turn to the virtual coffers of YouTube for a break from the grind!
Here are the best YouTube channels for law students ...
The best law vlogs for bar exam prep and beyond
The following sterling law vlogs have been lovingly hand-picked by Brainscape's panel of law experts—lead by attorney Grace Bowden—because they offer a rich source of contemporary information, bar exam prep advice, and tutorials on important content. As such, they are a useful adjunctive to (and guilt-free study break from) your study schedule.
LegalEagle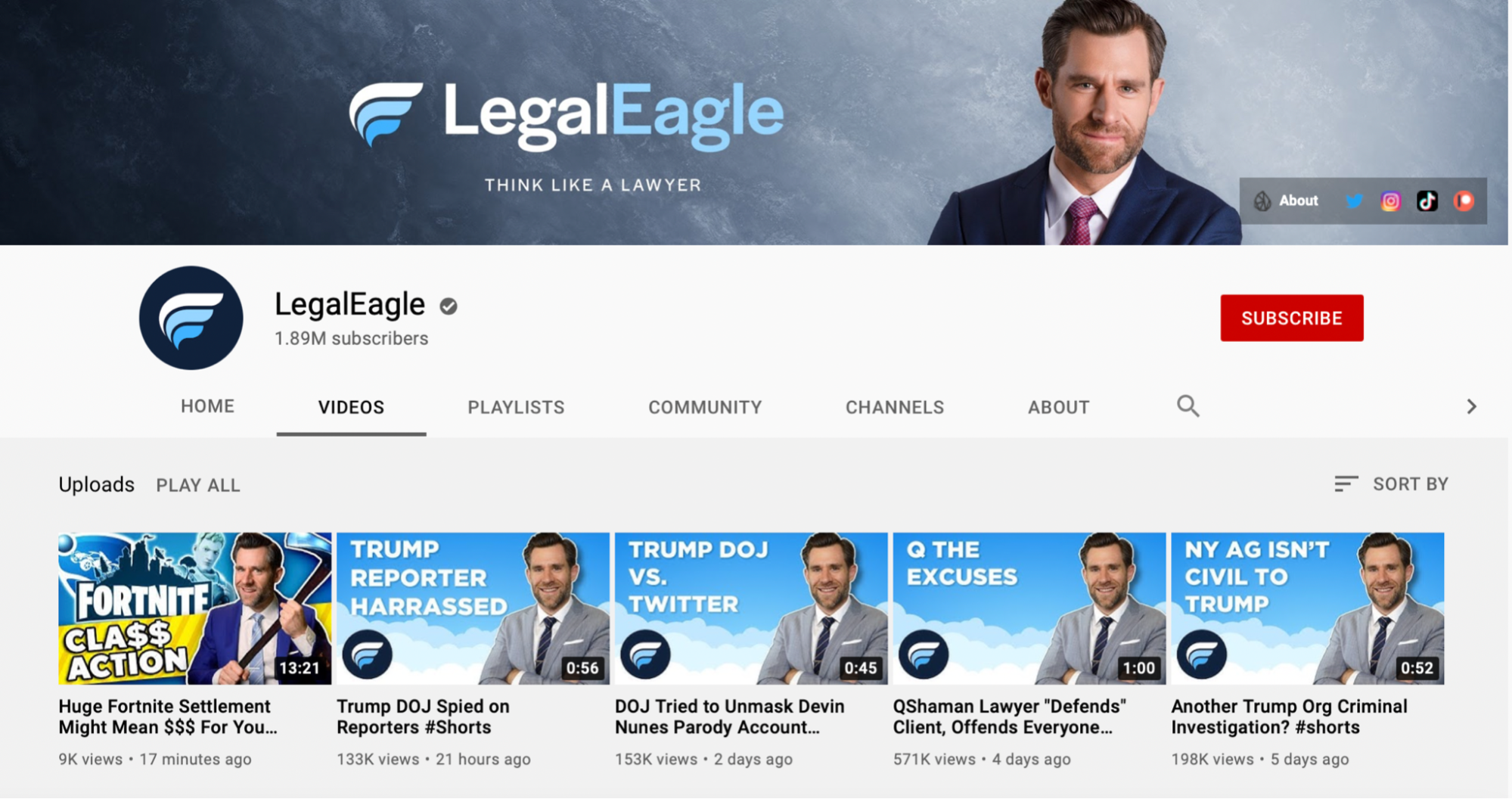 About: LegalEagle is a truly excellent and comprehensive resource for law students and enthusiasts (and it doesn't hurt that host Devin Stone's, Esq., is a hot slice of attorney pie.)
Devin's mission is to break down the laws and legal issues that surround our everyday lives, bring legal literacy to the masses, and help students navigate the pressures and complexities of law school. With his chiseled jaw and immaculate garb, he provides viewers with a keen overview of the legal system but also encourages you to think like a lawyer.
Without a doubt, LegalEagle is one of the best YouTube channels for law students (and for regular folk who want to learn more).
After a little light reading that'll help with your law career? Check out Brainscape's guide 'How to decide what type of law to practice.'
Brainscape Law & hands-free bar exam prep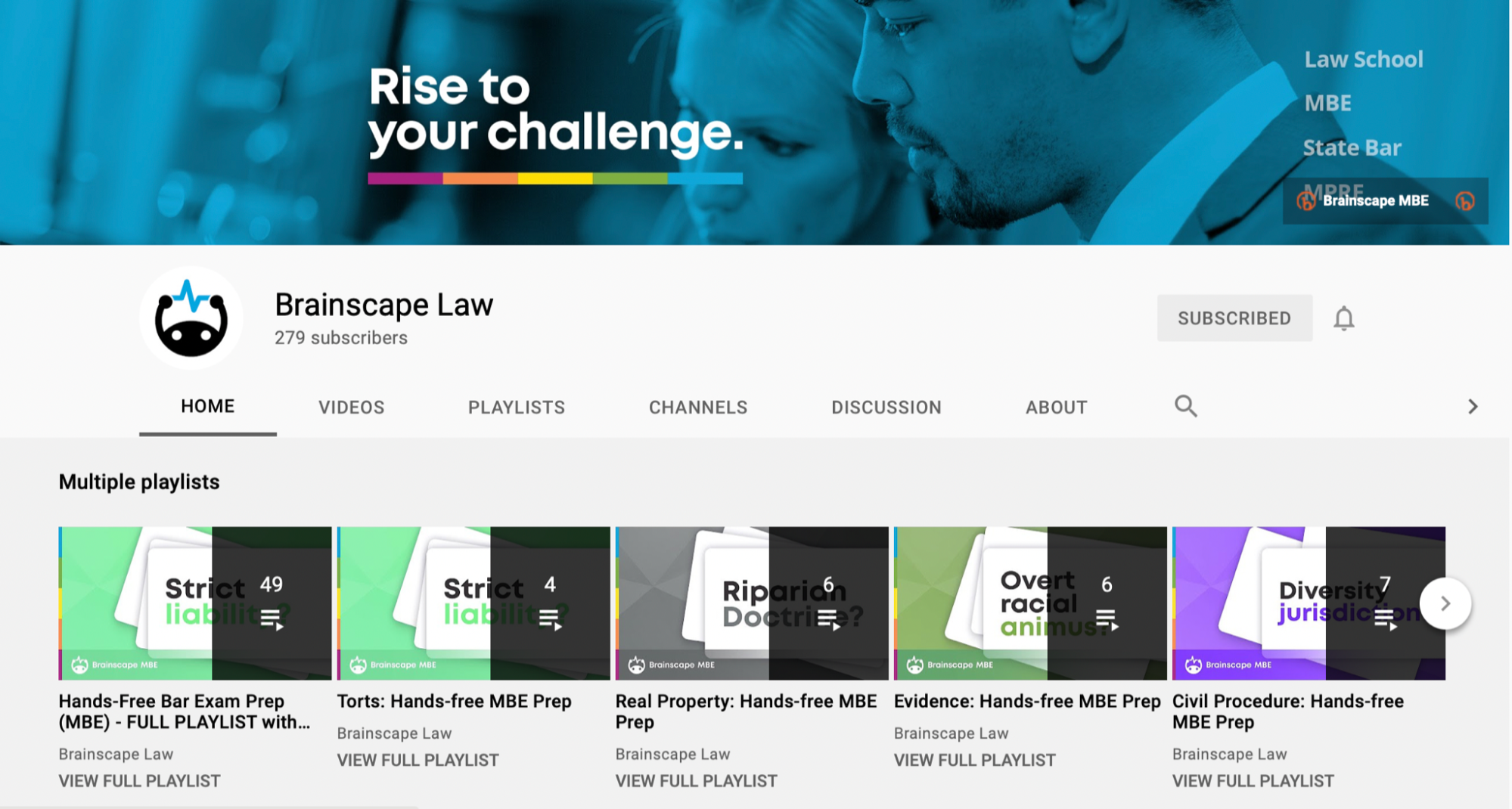 About: We could hardly compile a list of the best YouTube channels for law students without mentioning Brainscape, but not because we're horribly biased. Rather, it's because Brainscape's Law YouTube channel has an awesome collection of videos for aspiring and current law students, in which we share effective tips and tricks on topics like passing tests, choosing a career, and managing life after graduation.
We also have a series of hands-free bar exam prep videos, which you can use to test yourself on important law content, while doing tasks that don't require a whole lot of thinking, like cooking, going for walks, or chillin' in the tub. It's a super-efficient and effective study tool that costs absolutely diddly-squat. And that's perfect since law school is, like, SUPER expensive.
Pro Tip: We've also worked with a team of attorneys from UCLA School of Law to break down the latest MBE test plan and prep books into a collection of 2,600+ adaptive flashcards for the most critical background knowledge you'll need on test day. So make sure you get Brainscape's certified MBE flashcards in your corner when studying for the bar!
Quimbee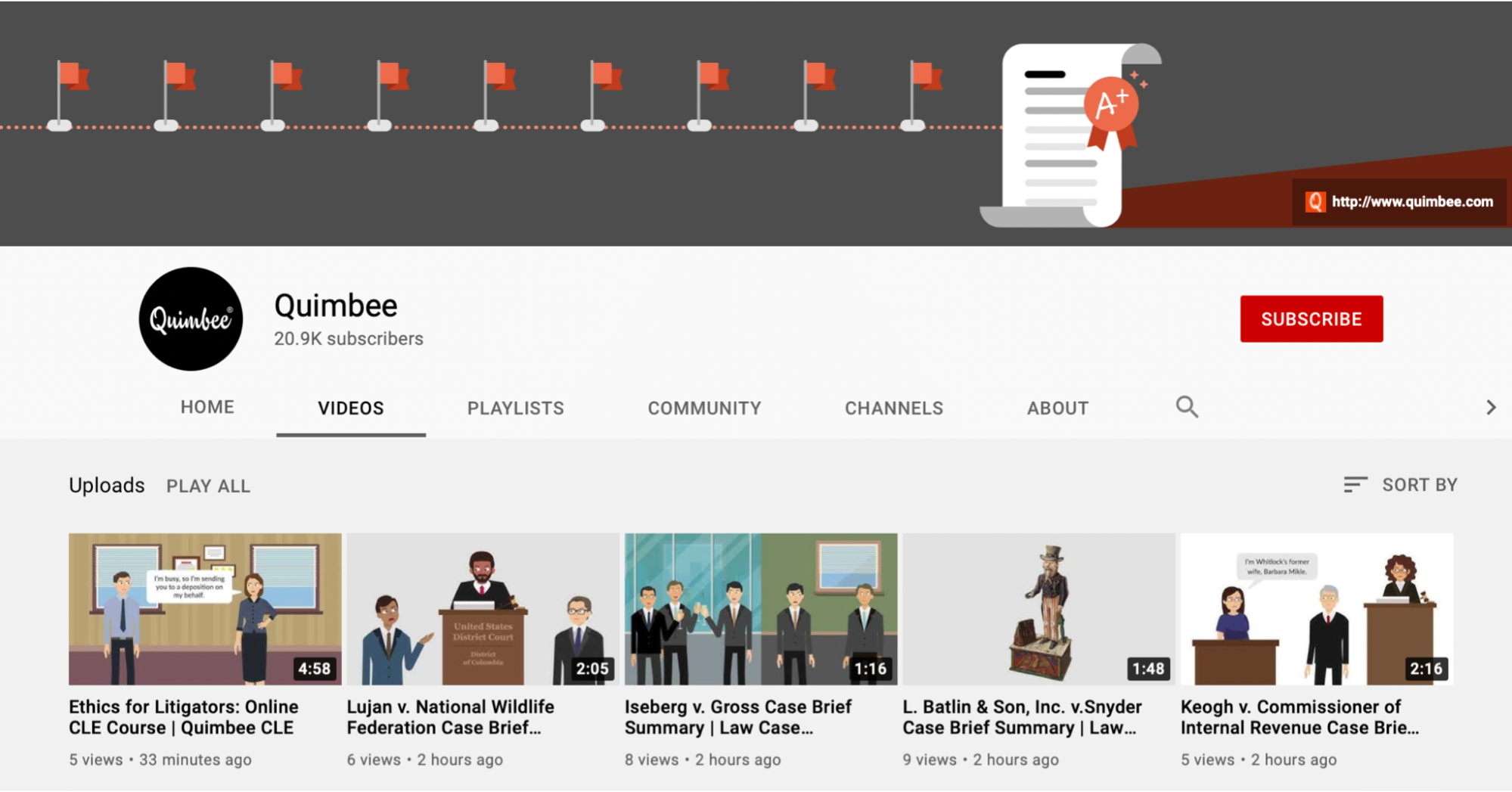 About: I'd say that "Since 2007, Quimbee has helped more than 342,000 law students achieve academic success with expertly written case briefs, engaging video lessons, thousands of multiple-choice questions, professor-authored practice exams, and comprehensive subject-matter outlines." Except that by the time you read this, that number will likely be closer to 350,000 law students. Or even more.
That's how popular this platform is.
Seriously, though. Quimbee is in the business of helping law students ace the MBE and embark upon successful law careers … but while you pay for the privilege via their website, their YouTube channel is a pretty sweet, free resource packed with law vlogs covering bar exam prep and lectures and tutorials on important law content. Thanks, Quimbee!
Learn Law Better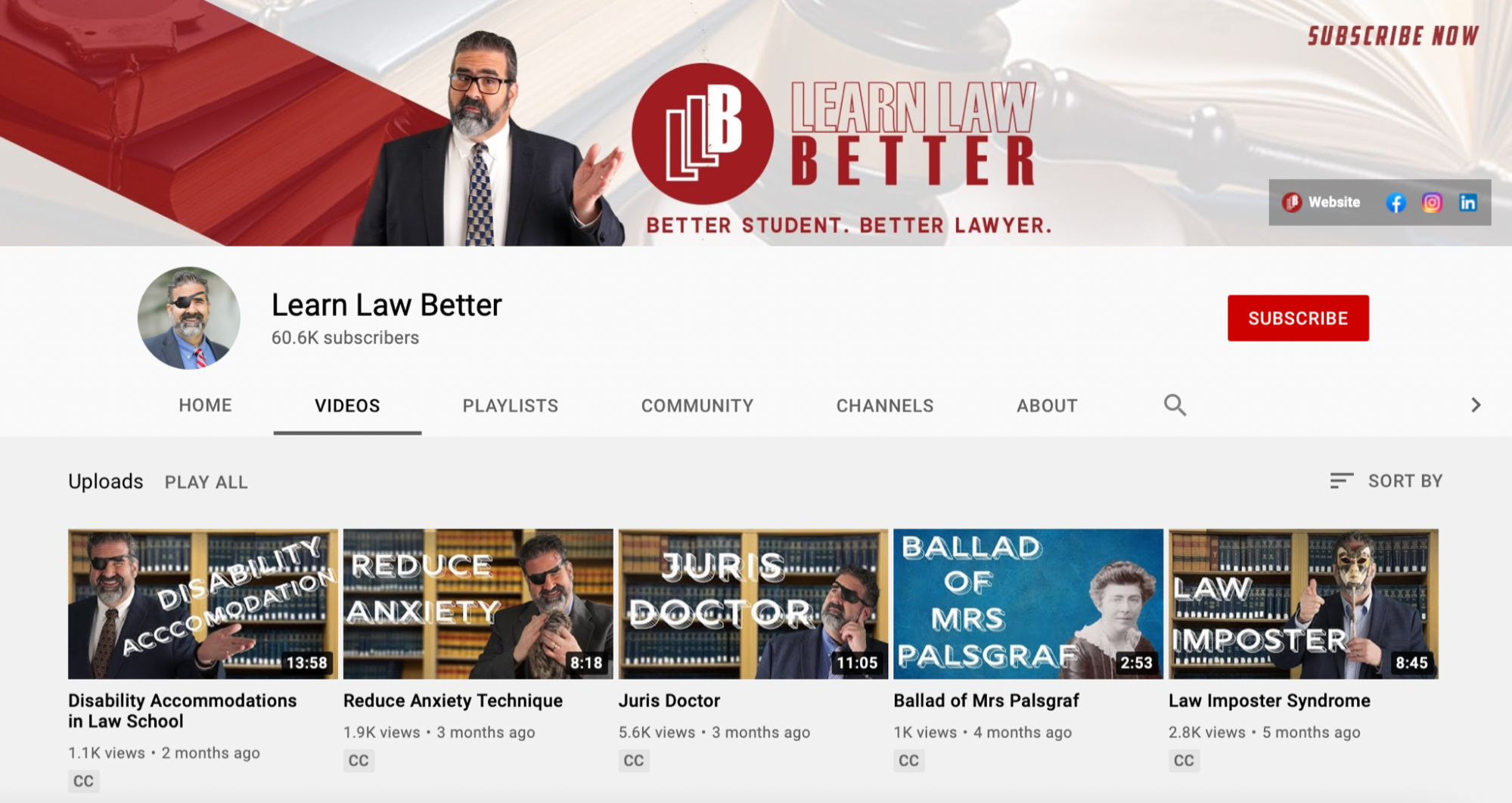 About: Learn Law Better does what it says it'll do: learns you about law, better. Exactly what it's better than is a mystery but upon reviewing this channel's virtual coffers, it's no wonder that it's amongst the best YouTube channels for law students.
This law vlog has been curated by experienced law professor Beau Baez to help law students learn the strategies they need to do well in class, exams, and the bar exam (and, in general, become better students and better lawyers). There are all kinds of super helpful and highly relevant video content here, so check it out.
Seriously, free lectures by a professor with 20 years' teaching law under his belt. Yes, please!
Pssst: Are you crumbling under the pressure of choosing a bar review course? I mean, it could only mean the difference between you passing and failing! Well, never fear, we've got the best advice right here in the Brainscape Law Academy guide: 'How to pick a bar review course.'
Harvard Law School YouTube channel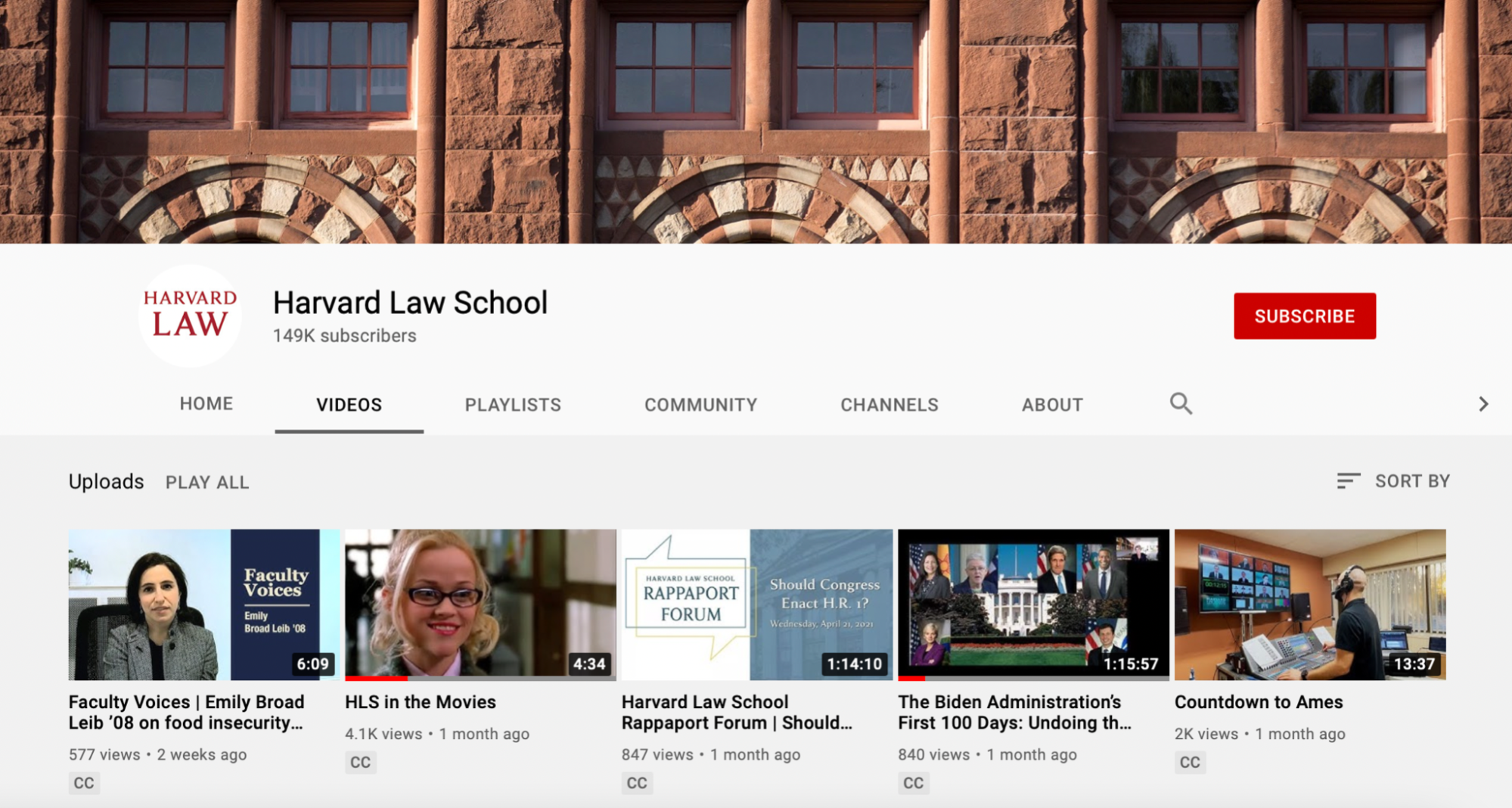 About: Harvard Law School is the law school of Harvard University in Cambridge, Massach—I'm just kidding. Of course, you know what Harvard Law School is. I mean, they practically invented the law, and lawyers and that little wooden hammer Judge Judy uses to abuse her desktop. Anyway, I digress.
Harvard Law School is the oldest continuously operating law school in the U.S. with a name so iconic, it made Reese Witherspoon famous and not the other way around. In addition to being the movie set for Legally Blonde, Harvard Law School dedicates itself to advancing the cause of justice all over the world and educating the new wave of legal minds and the leaders of tomorrow.
The Harvard Law School YouTube channel is the perfect place to go if you'd like to peek under the skirts of what it would be like to be a student here. There's also all kinds of news, relevant information, interesting lectures, and more. Harvard Law is the cream of the crop so you can expect good things from their law vlog!
Stanford Law YouTube channel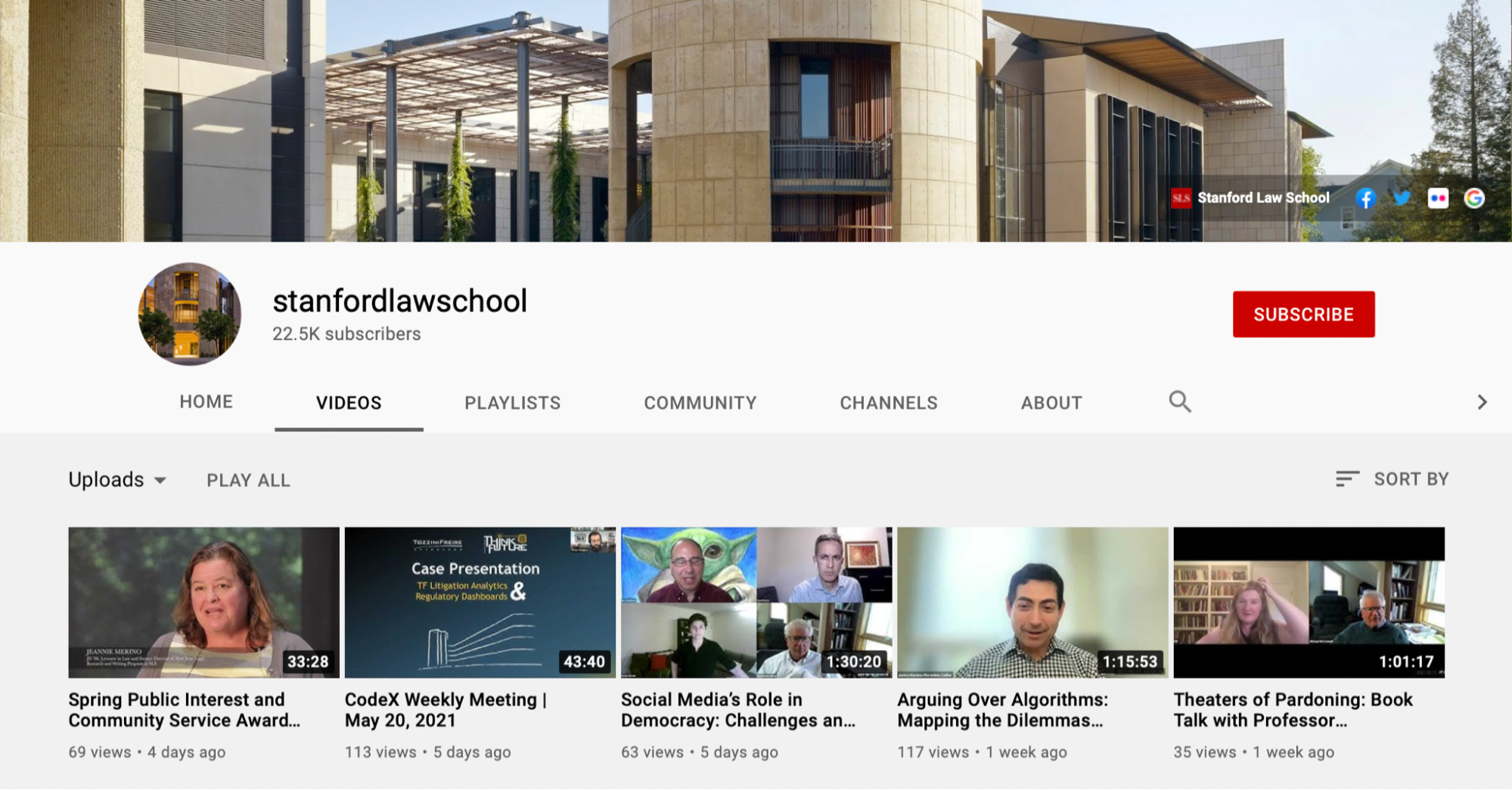 About: Stanford Law School is another big name institution that is sure to inspire "oohs" and "aahs" (and parental approval) from all who hear that's where you studied. It is, without a doubt, one of the nation's leading institutions for legal scholarship and education. And so, unsurprisingly, the Stanford Law School YouTube channel follows suit with a showcase of the school's impressive culture, vision, and mission.
So, if you're kicking around the idea of attending Stanford Law School (or are already enrolled), you should absolutely subscribe to this channel. Of particular value to ALL law students, however, is their series of lectures on different legal topics.
Free tutelage from Stanford Law professors is but a click away!
NYU School of Law YouTube channel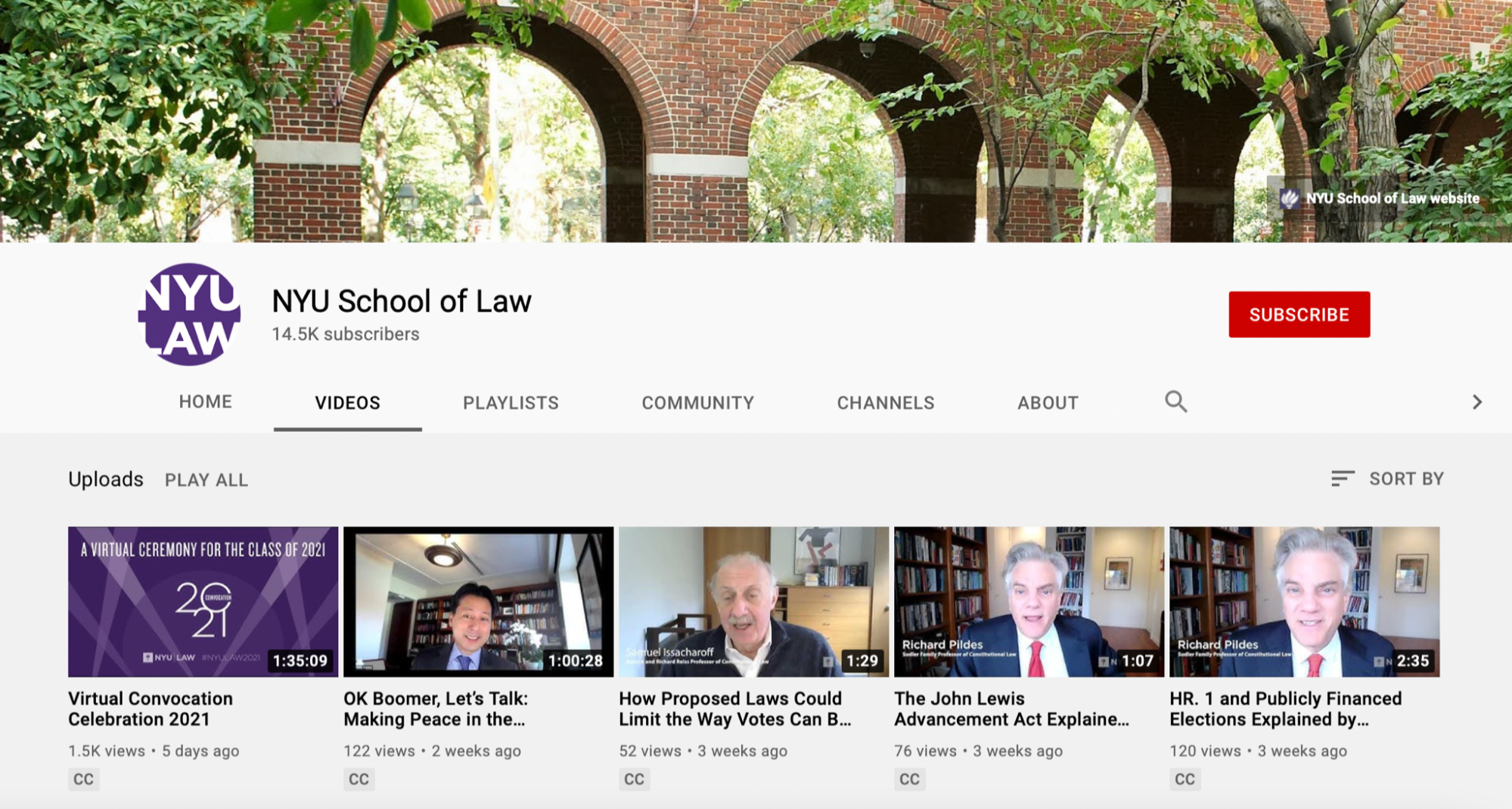 About: Founded in 1835, New York University School of Law has a long record of national scholarly influence, lawyering and clinical programs, and public interest initiatives, serving as a model for others. The NYU School of Law YouTube channel showcases this while providing insights into their culture and distinction, as well as important legal topics, news, student stories, and event highlights.
Basically, you're adding another bullet to your artillery of excellent law content (and it beats the hell out of a 200-pound textbook when your brain is fried from studying the whole day).
Speaking of studying the whole day … are you even doing it right? Read Brainscape's guide on 'How to study for the bar more efficiently' to get twice as much learning done in the same amount of study time.
Bloomberg Law YouTube channel
About: Updated regularly with fresh videos on hot legal topics, Bloomberg Law's YouTube channel features a unique combination of primary and secondary source material, news, practical tools and guidance, integrated legal research and business intelligence, and market data. Of special interest to law students, it also has a playlist of trending law topics, podcasts, and informative guides on, for example, how to ace legal job interviews.
Another excellent resource for learning how to impress hiring firms is to read 'Key tips for law firm interviews', a Brainscape production coming to you totally free from our Law Academy.
The University of Law YouTube channel
About: I mean, the name kinda says it all, right? The University of Law is actually a UK institution, which offers an interesting and different angle on the legal system (if you're an American student). Their law vlog showcases university life, messages from their current and former students, and relevant news stories. Plus, they promise to help you decide whether a law, business, policing, or criminology degree is the right choice for you, which is definitely better than paying a job counselor to do.
By the way, the University of Law is one of the longest established, specialist providers of legal education in the UK, with a silver ranking in the Teaching Excellence and Student Outcomes Framework (TEF) for 2019, amongst other accolades. Nice!
Law & Crime Network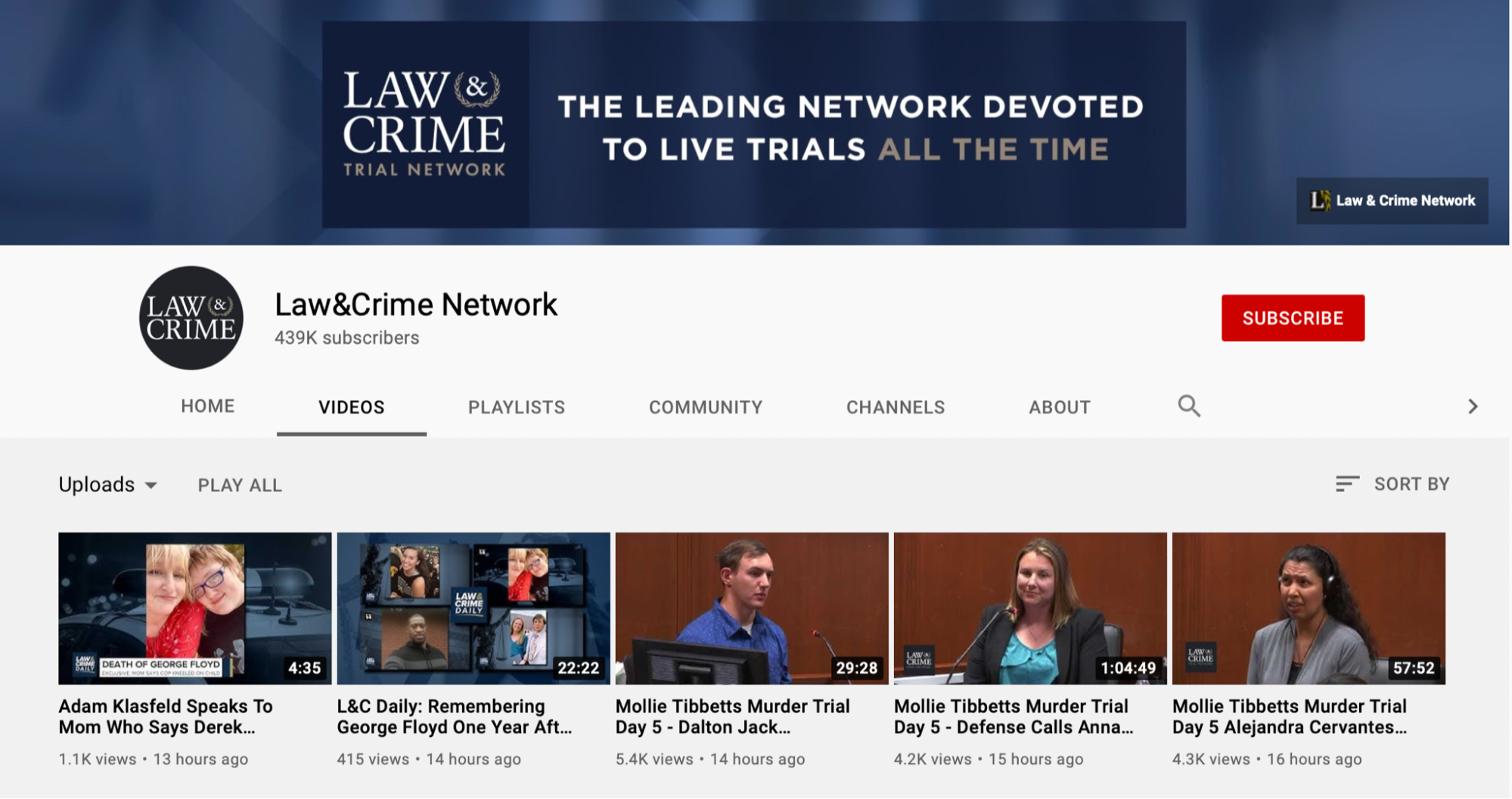 About: Okay, so this isn't really the channel you turn to for bar exam prep guidance or free lectures. Rather, it's the law vlog you watch when you are tired of studying and strictly educational videos. The Law & Crime Trial Network is where you go when you're after real-life courtroom drama and legal controversies!
It's like Law & Order, but for real real. Think: live court videos, high-profile criminal trials, celebrity justice, smart legal analysis, and outrageous crime. It's a fun diversion from your bar exam prep and allows you to see the law in action (in its more extreme and flamboyant permutations), which is why we think it's a fun resource to carry in your back pocket.
A final word on the best YouTube channels for law students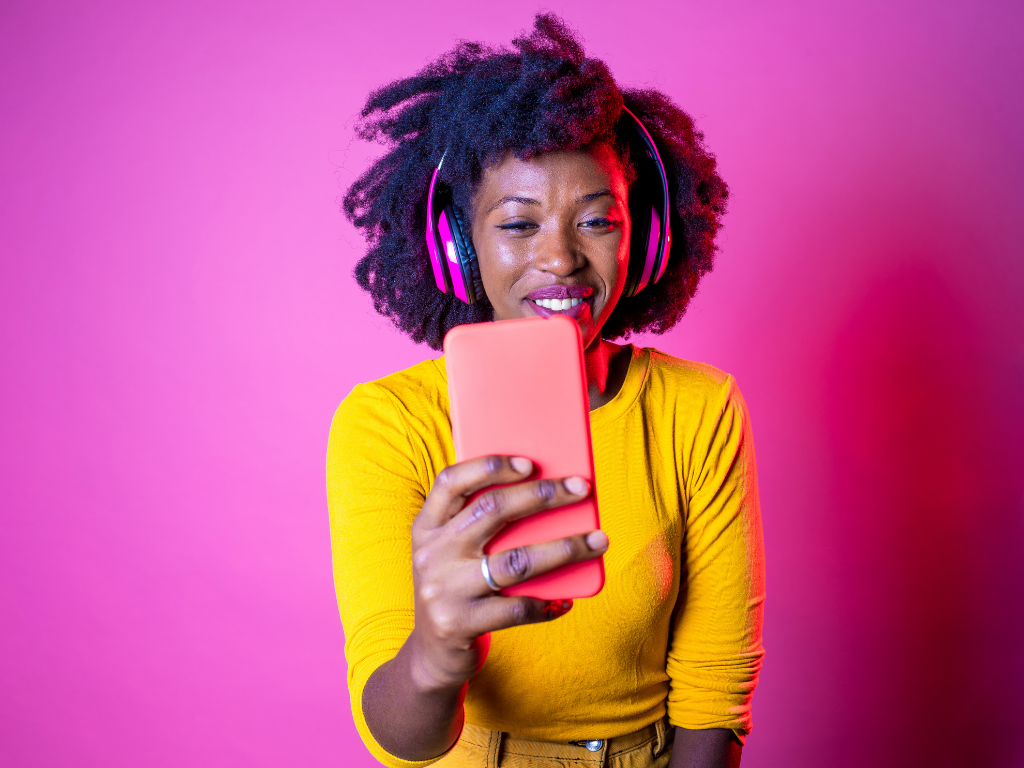 More than being an entertaining diversion, these top YouTube channels for law students can keep you up to date with what's hot in the legal profession; help you with your bar exam prep, and deliver excellent guidance if you find a particular area of the law challenging.
We hope they serve you well!
By the way, if you are struggling with your law studies or bar prep, remember to study with Brainscape's MBE Review flashcards in your corner! This certified collection of 2,600+ flashcards is the sweet fruit of our collaboration with top attorneys, law educators, and the latest MBE test plan. And they're engineered to help you master the content twice as efficiently as traditional study methods.
Can you imagine that? Learning and remembering law content twice as fast? You can use all that spare time to color your education with Brainscape's top YouTube channels for law students. (And, you know, maybe get a full night's sleep for once!)
For more great advice on excelling in law school and smashing the MBE, check out Brainscape's Law Academy and our Law Channel on YouTube.