Why wander about a liquor store or wine merchant looking utterly confused when you can wander about online and look utterly confused in the privacy of your own home?
Actually, the real question is: why do either?
Your confuzzlement stops TODAY! We're here to unravel the mystery that is buying wine online with this comprehensive guide on where to shop, how to choose wine, and things to know before you click that big, red, sexy "buy" button.
So, whether you're a wine connoisseur and know exactly what you're after but are unsure of where to find it, or are completely new to buying wine AND online shopping, we'll make sure you finish this article with a (proverbial) boot full of the good stuff. Or full of the plonk. Whatever tickles your fancy.
And if you're planning on buying wine online for your home, we have a video on the best way to build a wine collection ... because if you do it, you need to do right.
(Need a little help learning about Wine? Brainscape's Wine & Spirits Education Trust (WSET) 1 and WSET 2 flashcards are useful as a learning tool for the wonderful world of wine. You can also check out 5 questions to ask your sommelier so you can sound smart.)
First, though …
Why buy your wine online?
There are many reasons why buying wine online is a savvy way to stock your cellar, chief of all being the convenience ... you'd think. And, yes, while it's a wonderful thing to manifest wine on your doorstep with the click of a mouse, the really awesome benefit of buying wine online that you can choose from a much greater selection and diversity of wines than you'd find at your local liquor store.
Not just big-name, commercial brands either: online, you can find unique, small-batch wines that are both delicious and affordable; rare and expensive wines to squirrel away for special occasions; AND wines from all over the world.
So, whatever you're in the mood for—a crisp Sauvignon Blanc from South Africa or a sultry Rioja from Spain—simply *CLICK* and wait for your doorbell to ring. It's modern day magic at its best.
Now that you're better acquainted with the merits of buying wine online, let's explore (1) the two ways you can get wine out of the virtual ether and into your thirsty paws. After that, we'll suit you up with (2) a few "need-to-knows" when buying wine to save you money and the heartache of absurd delivery fees. And, finally, we'll (3) provide you with a list of our recommended online wine stores.
This should leave you intellectually equipped to blow your next paycheck on a beautiful wine collection. Yay!
Psssst, check out Brainscape's list of top wine apps for WSET students and wine lovers for some super helpful tools you can use to better guide and inform your wine learning (and buying) journey.
Your two options for buying wine online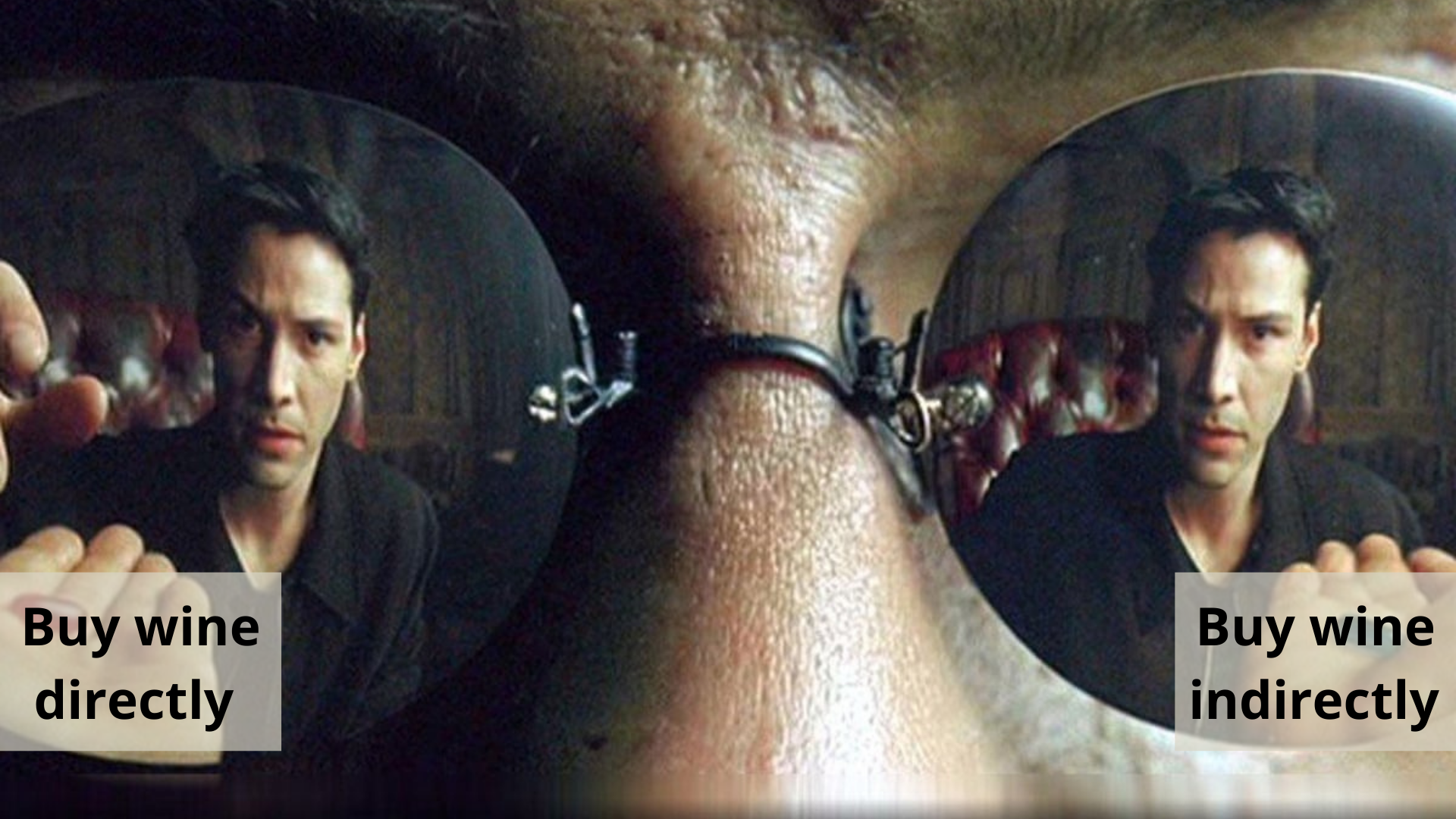 Option 1: Find an online wine retailer that serves your area
A good online wine retailer is like a mothership for wine. Their virtual shelves groaneth with tens of thousands of labels from all over the world. Finding such a place to shop online is hardly rocket science because the big names are also really good at positioning themselves at the forefront of Google's search results.
Simply Google "online wine stores [your area]" and The Oracle should spit out an appreciable number of options. No need to investigate them all. The first three should do (if you care to investigate more than one). Of course, it might do you well to look into a few to find the best deals.
Once you're on the wine shop's website, you'll probably need to create a profile and enter your address or postal code to make sure they deliver to your area; that is, unless you're happy to collect your order in person, in which case there's usually a "find pickup locations" link you can click on to see which collection points are most conveniently located near you.
Option 2: Buy direct at a winery's online store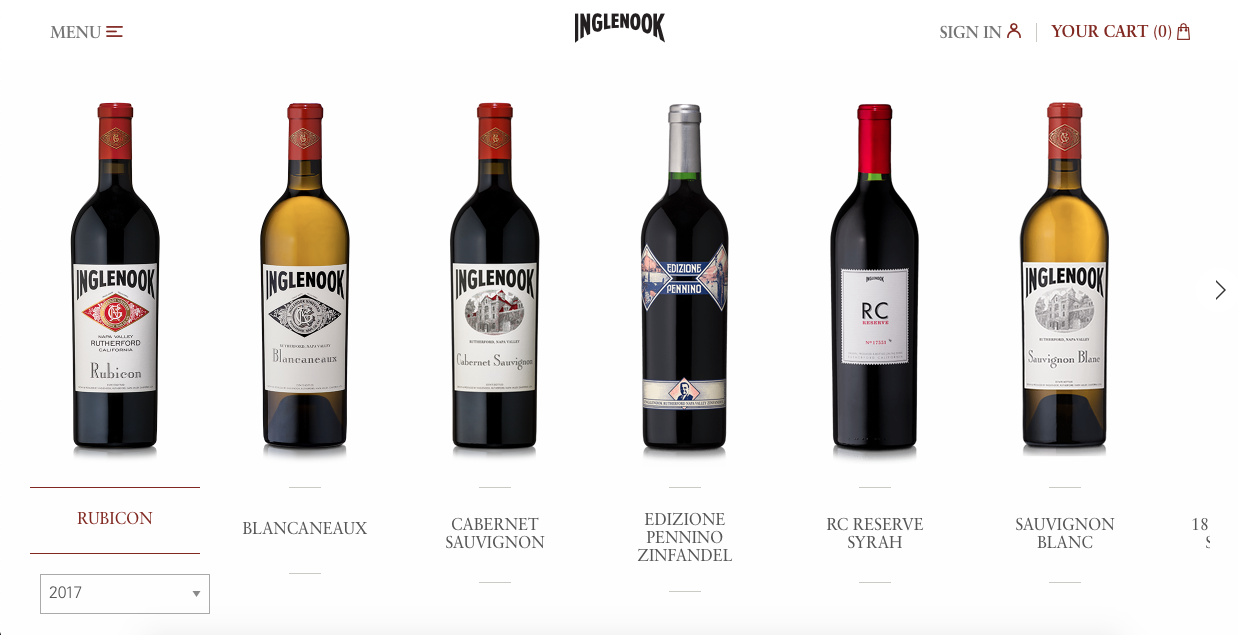 Many wineries have online stores and will ship their wines to you. So, if there's a particular brand you're nuts about, you could order from them directly. This is a nice way to do things if you have joined their membership club, which usually entitles you to a 10-15% discount on all purchases.
HOWEVER, it's a good idea to be aware of some of the legalities of purchasing wines direct from wineries, particularly if you live in the United States. For starters, Alabama, Delaware, Mississippi, Kentucky, and Utah do not allow direct-to-consumer shipments from licensed wineries. Party poopers.
Indiana, on the other hand, forces wineries to choose between selling direct or selling through a wholesaler (but not both). And Ohio and New Jersey will only accept direct shipments from wineries that produce under 250,000 gallons of wine a year. These rather odd state-by-state laws are a hangover from the Era of Prohibition in 1933. Talk about being stuck in a time warp!
The take-home message is to make sure that ordering directly from a winery works for you and, probably, more importantly, is legal in your state. Also, it's usually up to you to pay delivery fees, which can make anything less than buying a case or several cases unfeasible. But more on that in a bit.
If you need any guidance on what you are and aren't allowed to do, check out www.FreeTheGrapes.org, which keeps track of state-by-state legislation regarding direct wine shipments.
Another useful site to check out for up-to-date info on state laws is www.WineInstitute.org.
Things you need to know to buy wine online
Firstly: What do you want?
This is where the fun part starts...or at least it should be the fun part. I guess, if you don't know the first thing about wine, it's not really fun because if you thought your local brick-and-mortar retailer had a mind-boggling selection of wines, your run-of-the-mill online wine store will blow your mind to kibbles.
So, here, your task is to have a bit of a game plan and know what you want:
White, red, rosé, sparkling, fortified, dessert wine, or a few bottles of each?
Lifestyle, mid-priced, or high-end wines or a combination? (No, you don't always need to spend a lot of money to enjoy delicious wine: check out "Is expensive wine worth it?")
Just a few bottles or a case or even several cases?
Any particular wines? Like California chardonnay, French Champagne, or Australian shiraz?
The nifty thing about buying wine online is that you can use the store's website to search for exactly what you want and, voila, you'll get an on-point list of, for example, Californian chardonnays to choose from. Many websites also come with filters so you can search by price, grape varietal, or region. This makes life much easier.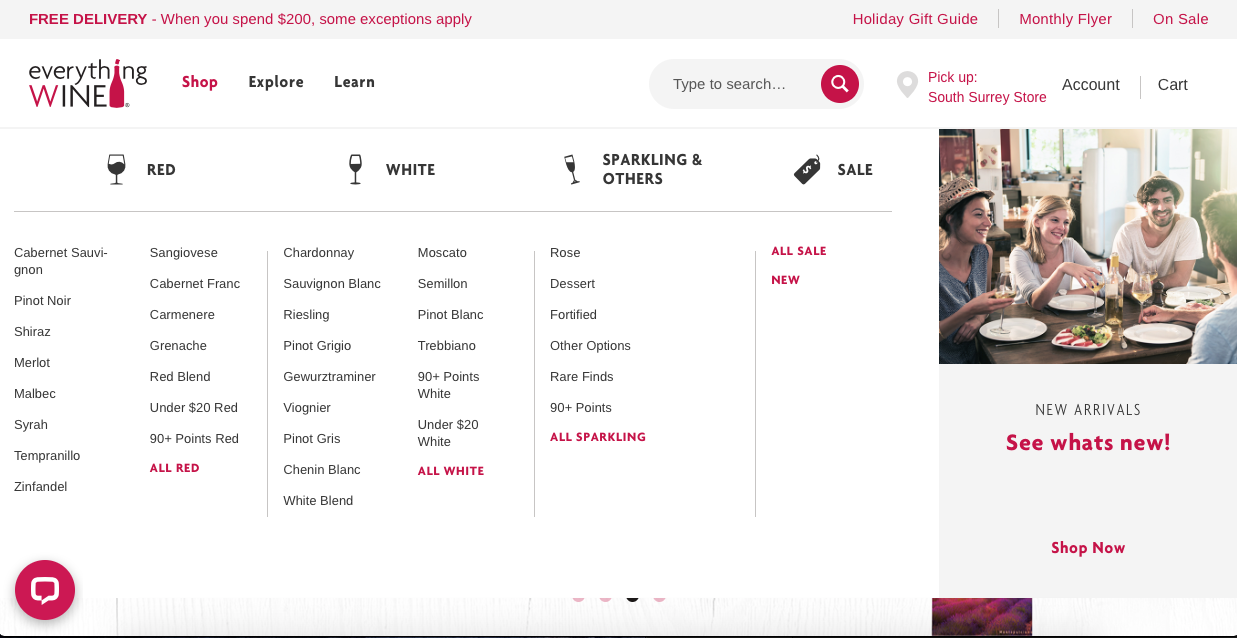 If you need any help with deciding what you want, we really recommend Brainscape's comprehensive guide on 10 things everyone should know about wine.
In this guide, you can learn about things like the principal grapes in your region, how wines are named, and the basic principles for pairing wine with food. In other words: everything you need to know to make the perfect wine selection for any upcoming occasions, even if that "occasion" is a night of Netflix and chill.
And if you find yourself LOVING learning about wine (and thirsty for more), check out Brainscape's certified flashcards for the WSET 1 (for real beginners), WSET 2 (for slightly more advanced wine folk), and WSET 3 (for serious wine nerds).
What is the WSET anyway?
The Wine and Spirits Education Trust (WSET) is a widely known and respected global authority on wine and spirits education, and Brainscape's certified flashcards can be used to help you master all the facts necessary to pass these prestigious courses.
Secondly: How can you get what you want for a bargain?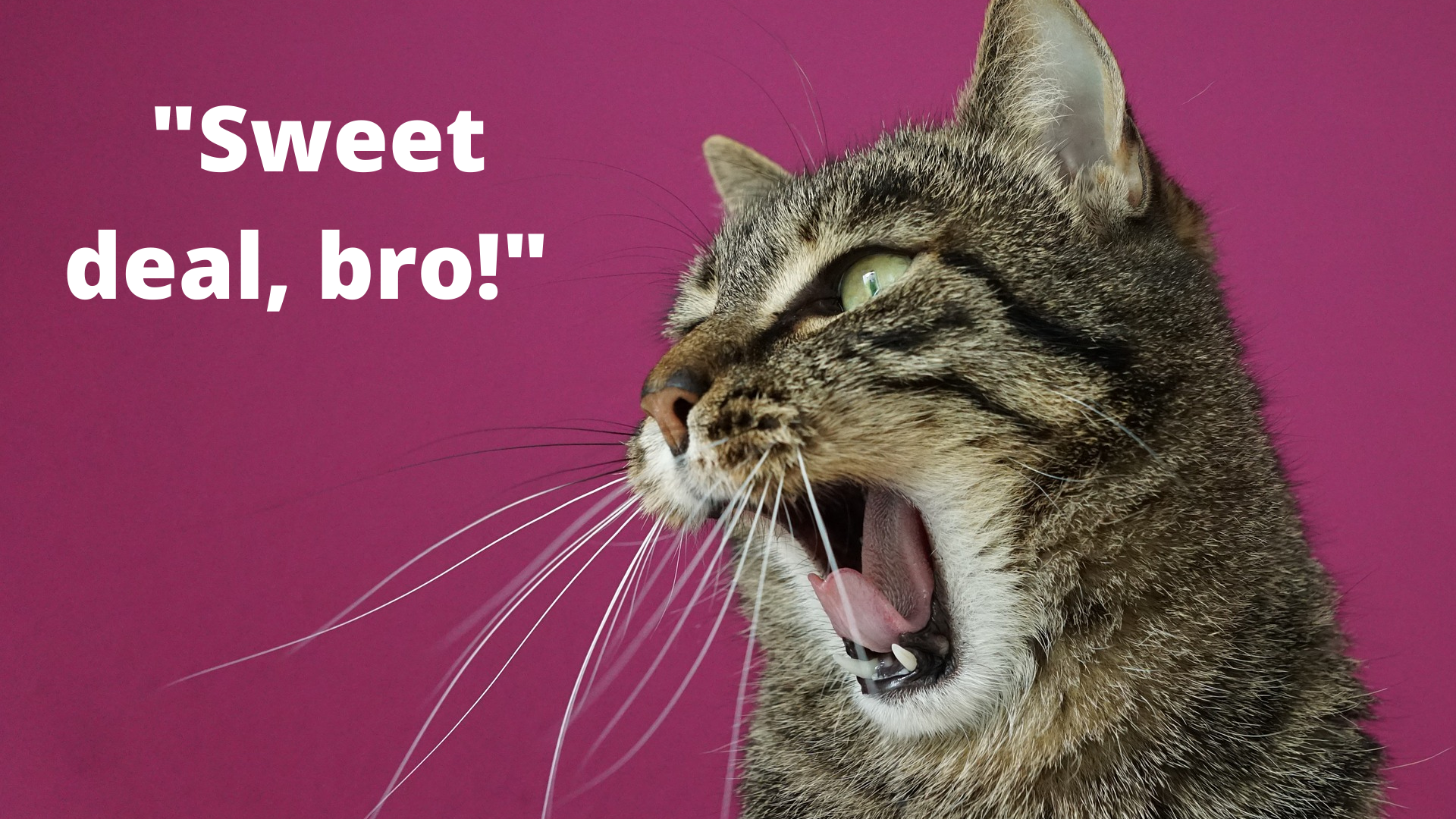 Unless you're so rich you don't even bother looking at price tags, your buying decisions are probably heavily influenced by cost. The good news is that when you buy wine online, there are several ways to benefit from sweet deals, particularly if you're buying a lot of wine at once.
Most online wine stores offer discounts for larger orders, such as when you buy a case (12) of wine or spend more than $200. You'll have to shop around. Some online wine retailers will knock a small percentage cost off the purchase price AND will throw in free delivery for orders of over a certain amount so it makes sense to get your monthly/annual wine shop done at one fell swoop.
If you're particularly crafty, you'll wait for certain times of the week, month, or year, when your favorite online wine store puts a whole bunch of stock on sale.
What's the best time of the week to buy wine online?
In terms of weekly discounts, Tuesday is the best day to shop, according to mobile shopping app Ibotta, which analyzed 50 million receipts submitted by its users (Saturdays and Sundays are the most expensive days to buy wine). Case in point: www.AstorWines.com offers 15% off every Tuesday.
What's the best time of the year to buy wine online?
Black Fridays are obviously the best-known annual discount event; although be wary of stores that craftily raise the prices of their wares in the weeks prior to Black Friday, only to offer huge discounts on their massively inflated prices. In other words: you think you're getting a discount but you aren't.
The month of January is also notorious for excellent deals because, in the lean months following the festive season, retailers try to move inventory and keep the money flowing.
The point is: with a bit of planning and bulk ordering, you can end up paying 10, 20, or even 30% less per bottle of wine.
Thirdly: Save EVEN MORE by joining a loyalty program
Many online wine retailers and brick-and-mortar wineries offer loyalty programs that can save you a decent amount of money, depending on their specifications AND how much wine you're prepared to buy from them.
Some kick off your membership with a discount voucher off your first order. Others have a point system, which, over time, tally up and can be used to buy more wine. Some ship you monthly cases of carefully selected wines (for a nice price), while others offer a standard 10-15% discount off all wine orders. These are just a few of the delicious benefits on offer, depending on the brand.
If you do order a lot of wine from a particular winery, it makes sense to join their loyalty program and pay their monthly or annual membership fees, since you end up saving more on your wine than you spend on fees.
For online retailers, however, which don't usually charge you anything to become a member of their general loyalty programs, you may as well sign up to benefit from a few dollars off here and there.
And ALWAYS try to get free or heavily subsidized shipping, even if it means spending a few hundred dollars on wine; picking your order up from a local collection point; or ordering your wine in advance so that it's scheduled to arrive a few days before you need it (overnight or expedited deliveries obviously cost more).
Your list of online wine stores
Brainscape was born in America, although our team is vastly international. (Seriously, arranging company-wide meetings is a pain in the butt.) For this reason, most of the online wine stores we can recommend are based in the U.S.
If you don't live in 'MURICA you can apply all of the online wine buying principles we've discussed in this guide and then run a Google search of "buy wine online" to find a local retailer or online wine shop that serves your area. Don't forget to check out their shipping fees, membership programs, and discount options. For example, Everything Wine in Canada offers a 5% discount on 12 bottles or more. Shweet!
Here are some of the best places to buy wine online:
www.Wine.com: For the world's largest online wine selection (accounting for 19% of the online wine market in the US), plus the convenience of home delivery or pick-up from local stores like Walgreens.
www.NakedWines.com: A membership program that crowdfunds independent wine labels around the world. Free shipping for orders over $100. They also give out a lot of free vouchers and perks.
www.ReserveBar.com: An online premium wine and spirits store with a luxury collection, limited edition bottles, and top trending gifts. Prepare to spend money!
www.WineInsiders.com: An online wine store that sells both individual bottles and multi-pack options, including themed six-bottle cases like "Sophisticated Sommelier Picks" or "Fresh Fall Whites".
www.AcmeFineWines.com: A great place to explore the wine industry's lesser-trodden paths with its collection of new, small producers and hidden gem boutique wineries. "If it's well-known, you're not buying it from us," says owner Karen Williams.
www.KLWines.com: An online wine retailer that has earned the trust of top wine publications and Master Sommelier, Eddie Osterland. They offer easy search features, global wine inventory, wine clubs, and even rare, fine wine auctions.
www.BottleRocket.com: For people who are looking for wines according to what's for dinner (poultry, meat, seafood, etc.) or the occasion (gifts, value, events, etc.), this site offers a unique browsing experience that takes the guesswork out of choosing excellent wine.
www.AccidentalWine.com: If Forbes considers it one of the best places to pick up a unique bottle of wine, it must be so! The Accidental Wine Company lovingly buys up wines that are imperfect on the outside (a ripped label or a bent foil cap) but are delicious on the inside and sells them at great prices!
Remember, these are just a few of the hundreds upon hundreds of online wine retailers out there so we encourage you to shop around your specific country, state, province, and neighborhood for the best retailers and deals.
(If you're feeling creative, you can also make your own wine at home. It's not easy but with our guide you'll end up with top-notch wine that you can call your own.)
Buying wine online: In summary
Buying wine online can feel incredibly intimidating quite simply because of the sheer diversity of retailers out there, and the staggering number of wines each one sells. But, if you follow the steps we've laid out in this guide, you should easily be able to narrow down your options and sniff out those sweet deals that can save you 10, 20, and even 30% and more off your wine orders.
Search for an online wine store or winery that serves your area and investigate their loyalty programs (choose one that makes the most sense to you).
If it's a winery, make sure your state permits out-of-state direct wine orders.
Know what wines you want, taking into consideration any special occasions that might be coming up. Read '10 Things you need to know about wine' if you have trouble knowing what to order.
Try to put together a larger order because they tend to come with greater discounts and even (potentially) free or discounted shipping.
Wait for a Tuesday, Black Friday, or some other special sale to place your order if you'd like to benefit from the best possible pricing. Also, expensive wine isn't always worth it!
Then all you need to do is wait for your doorbell to ring or hop in the car to collect, which beats the heck out of wandering around the liquor store looking utterly confused.
I'll cheers to that!
And, remember, if you want to take your wine education further, check out Brainscape's certified flashcards for the WSET 1 (for real beginners), WSET 2 (for slightly more advanced wine folk), and WSET 3 (for serious wine nerds).