A wine sommelier is a matchmaker. They are able to pair any meal under the sweet blue sky—whether it's a charcuterie board, garden salad, steak dinner, or strawberry flavored chewing gum—with the perfect wine. The wines they recommend will elevate the food, teasing out and enhancing its flavors and texture, and vice versa.
A sommelier might just make you feel a touch inferior in the process.
A GOOD wine sommelier, on the other hand, is able to balance his or her vast wine knowledge with a benevolent tableside manner. In other words, no matter how shoddy your wine knowledge is, they will treat you with respect and gently guide you towards the best wine pairing.
They will not—and should not—scoff or snort-laugh at your input. (Even if you think a Cabernet Sauvignon is a white wine and that Sangria is a grape varietal.)
The point is this: DON'T BE AFRAID TO SPEAK WITH THE SOMMELIER, even if you happen to land one with a big carrot up the butt. And, certainly, don't be intimidated.
We've got you.
The team here at Brainscape has paired up with sommelier, educator, and wine nerd extraordinaire Sarah Looper to put together this guide with five wine questions you can ask your sommelier so you can sound smart, impress your date or in-laws, AND choose the perfect wine to accompany your meal.
Oh, and by the way, if you'd like to learn more about wine, without spending thousands of dollars on formal education, you should check out Brainscape's certified and user-generated flashcard collections on wine.
Learn more about wine today!  Especially using our web & mobile WSET-1 introductory wine flashcards.
More about those flashcards a little later ... now, let's dive into those questions!
Question 1: What is your favorite wine for under $80?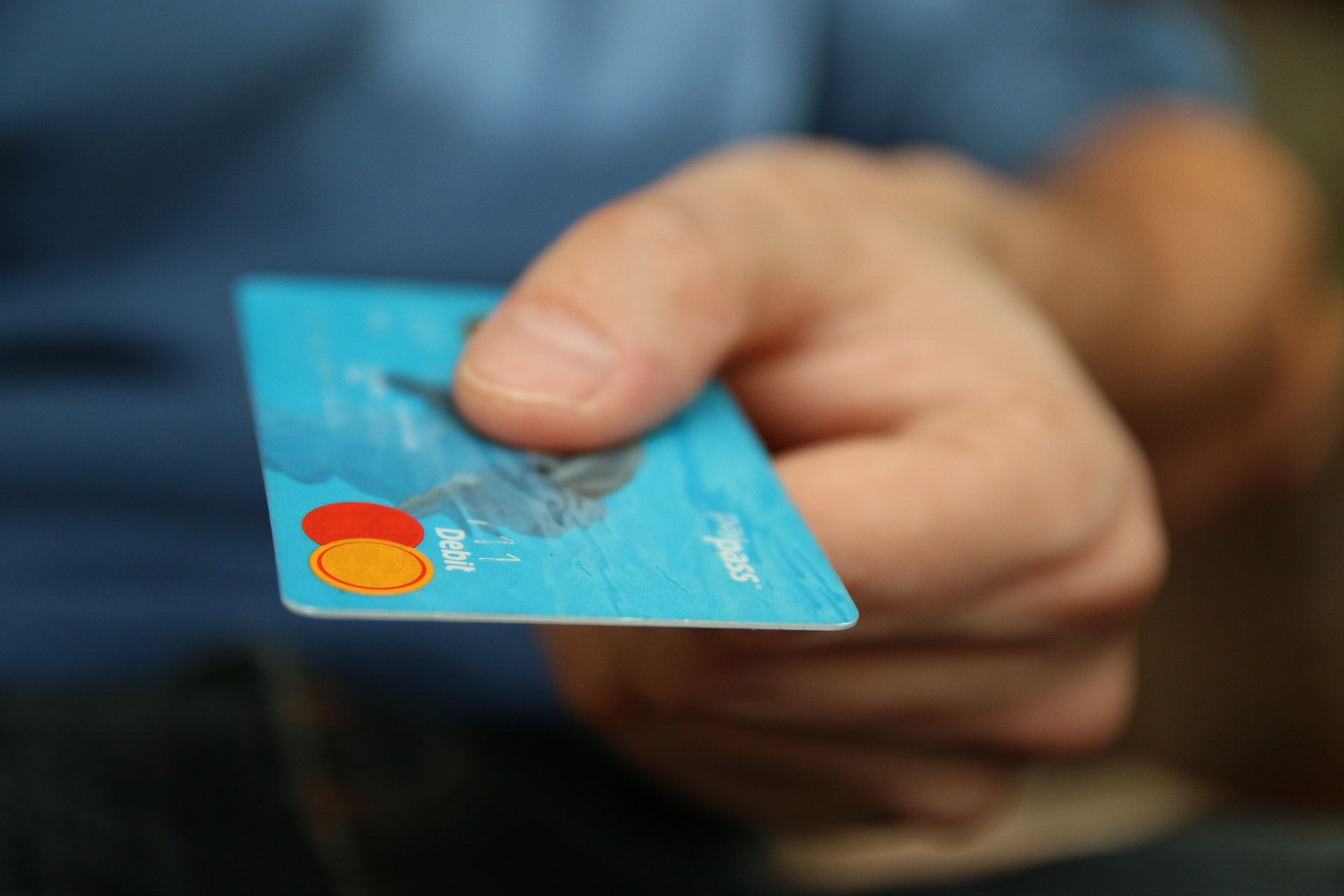 Most of us plebes are constrained, at least a little, by budget. It's not like we can simply go with the wine sommelier's recommendation without seeing how much it's going to cost us, especially because sommeliers tend to lean a little towards the mid- to high-priced wines because they are typically more complex and have more depth.
So, the first wine question you should ask your sommelier is essentially what they recommend in your price range, but you can package it as follows: "What is your favorite wine under $80?" Or $60 or $40 ... whatever you're comfortable spending.
Alternatively, if you're worried about looking like a cheapskate in front of your date, you might ask more euphemistically: "Do you have any wines on special tonight?", "What are some simple wines that are a great value?", or "What are some wines with [characteristic X] that are 'not too crazy fancy'?" Or, you can even get up from the table to "use the restroom" and speak to the sommelier in private.
This gets the uncomfortable subject of money out of the way, enabling the sommelier to work within your budget and meet your expectations (seriously, it REALLY helps out a somm know price range). And, of course, it saves you a nasty surprise at the end of the meal, when the bill comes.
Now, let's get to the fun stuff ...
Question 2: We'd like to order _________. Which wine do you recommend to go with it?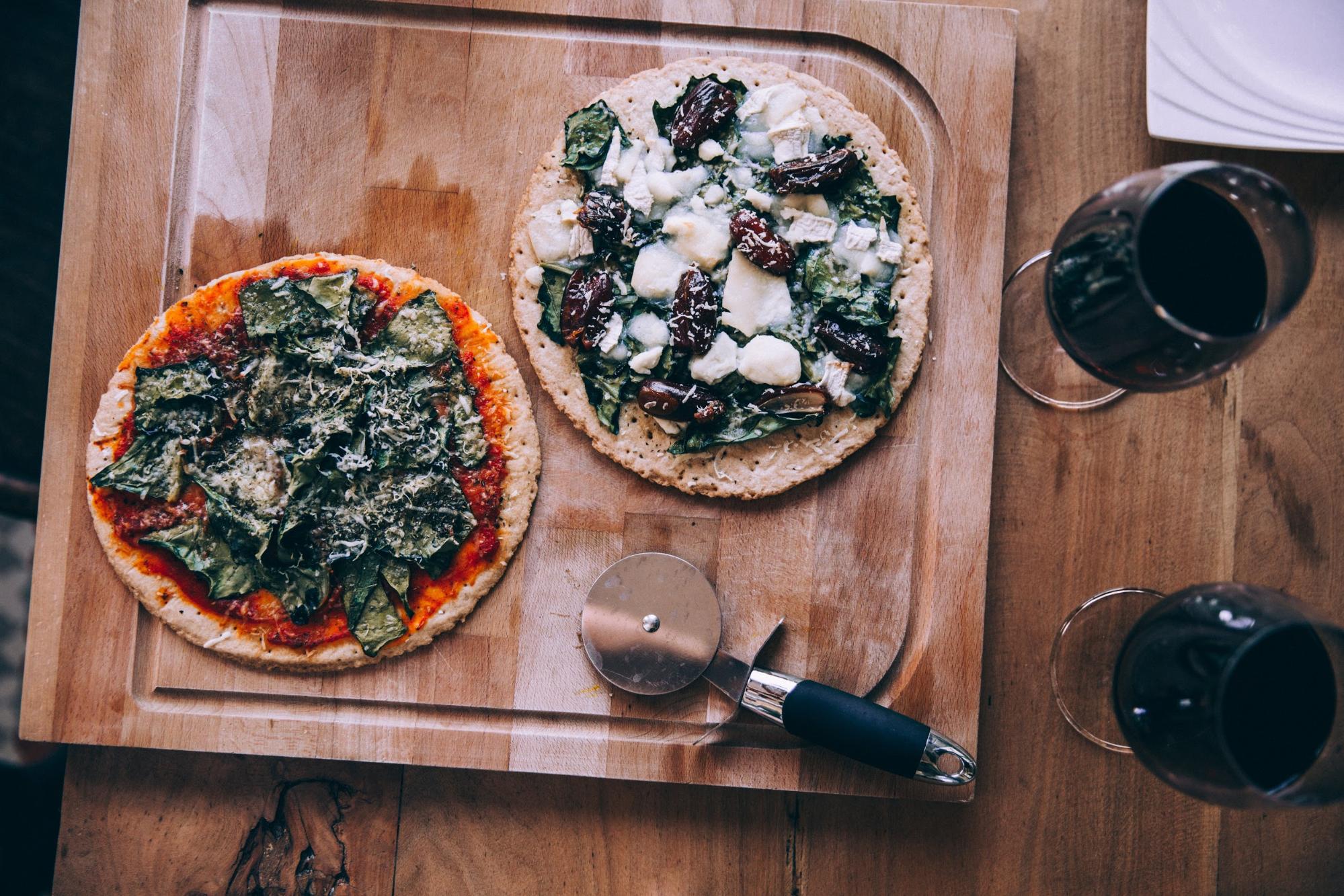 Wine and food can be a marriage made in heaven, like Elizabeth Bennet and Mr. Darcy ... or hangovers and cheeseburgers. But pair the wrong wine with your meal and you can actually compromise the full potential of the wine, the food, or both. You'll understand this if you've ever tried to finish a glass of Bordeaux over dessert. All of that sumptuous, elegant power turns into a bitter mess, like that friend after his or her 11th shot of tequila. (We all have that friend.)
Aside from your budget, what you want to eat—more specifically its weight, complexity, and flavor profile—is paramount in assisting your sommelier in recommending the perfect wine. So your next question should be: "We'd like to order the Greek pizza / sea bass / filet mignon / quarter-pounder with cheese (just kidding), etc. What wine do you recommend to go with it?"
This not only guides the wine sommelier to the best wine recommendation but also tells him or her that it matters to you that your wine works well with your food (and your decision isn't based solely on your budget). This may encourage the sommelier to take extra care in his or her choices for you.
Question 3: I usually like _________. Do you have any wines that are similar in style to that?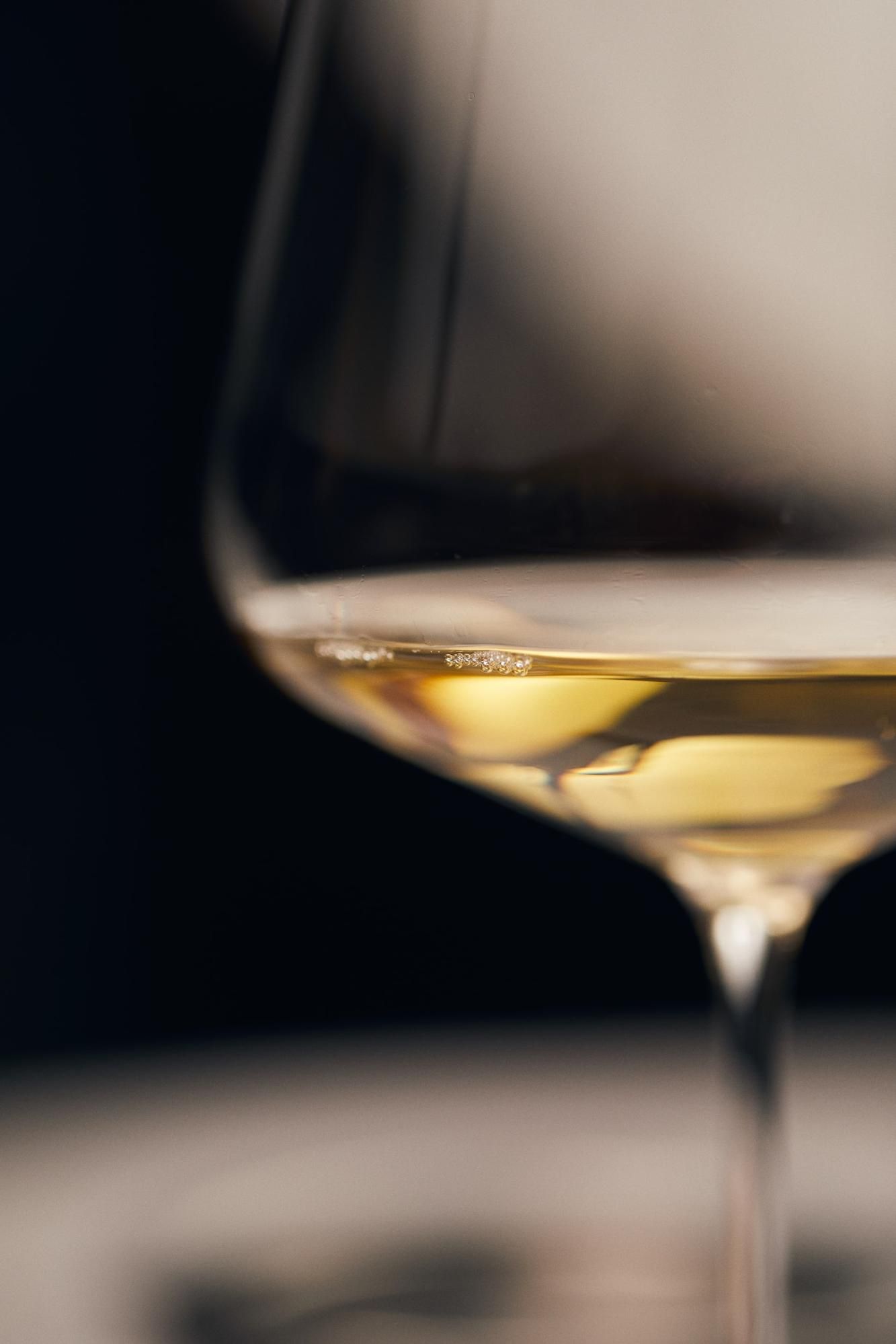 If you're one of those people who looks at the wine list like it's written in Greek, this is the perfect question for you. You've probably got that go-to wine or, at the very least, know what you like in a very general sense: i.e. dry red wines, crisp whites, sweet rosés, etc. Telling the sommelier what you usually drink will give them excellent guidance on what you like so they can recommend something similar in style.
Just remember that the wine you usually drink might not be the best pairing for the meal you've chosen. In this case, your sommelier may recommend something a little outside of your comfort zone. Go with it: wine is about discovery! But before you accept their challenge, just ask: "If I don't like it, may I get the wine I usually like?" That way you won't feel pressured to keep the wine he or she brought you.
Also, if you don't like a particular wine, like heavy reds, just say so and your sommelier will balance out your meal selection with your personal preferences to arrive at the perfect wine for you.
Question 4: What on the wine list is exciting to you right now?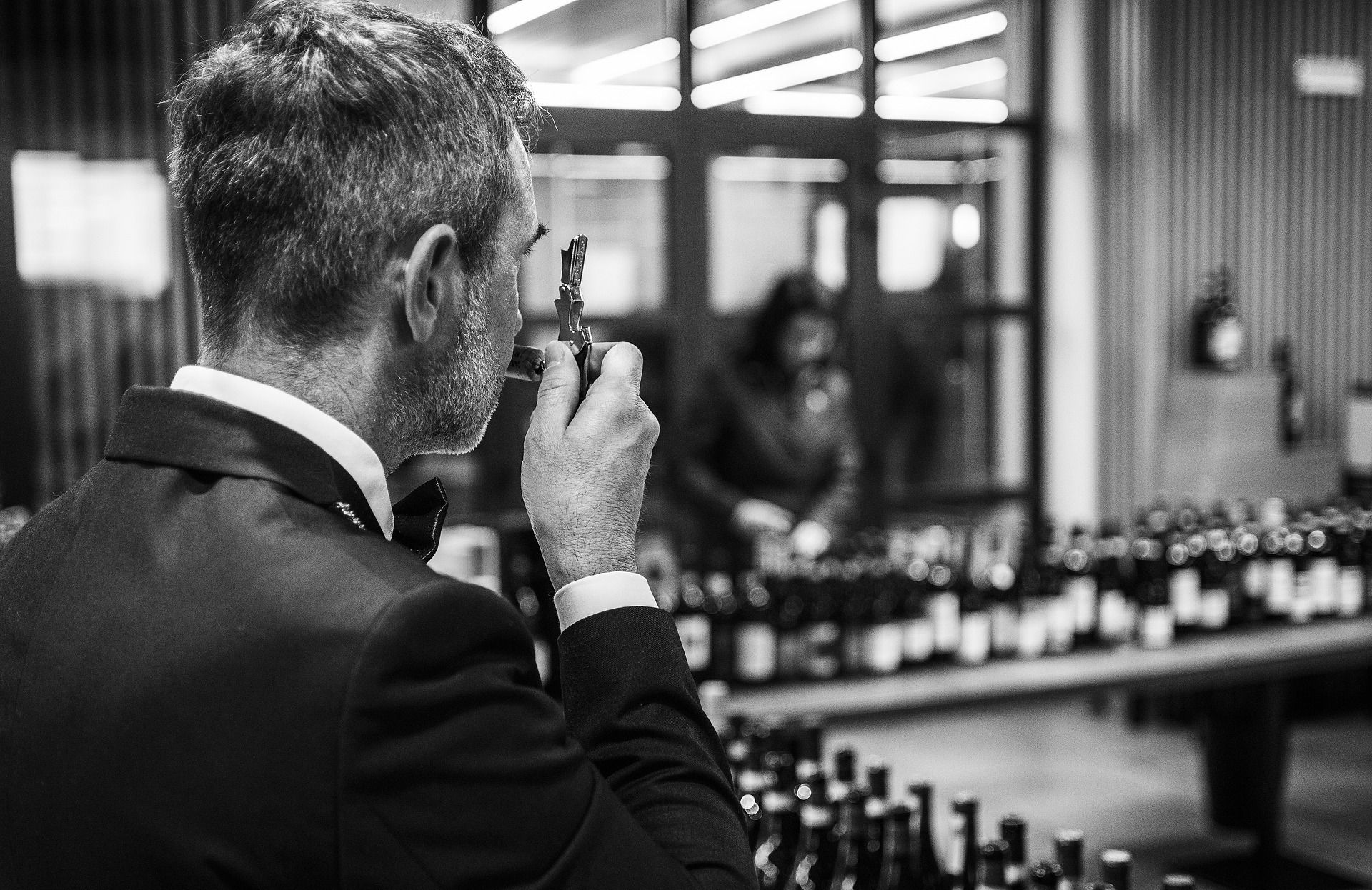 Asking your sommelier what they find exciting on the wine list ... or what wine is particularly special right now could lead you to discover a treasure. Don't be afraid to ask—you don't have to buy that wine if it's out of your price range—but if you're dining out for a special occasion, you might just be tempted to give it a try. Especially if the "why" they give is particularly beguiling!
Also, just because the wine sommelier is excited about a wine doesn't mean it's the most expensive one on the list. It could be an unusual import, an award-winning local wine, a delicious bottle from a boutique winery they happen to be passionate about, or a wine that is at the perfect drinking age. You just never know and you never will if you don't ask out of interest.
Question 5: Could you tell me a little more about this particular vintage?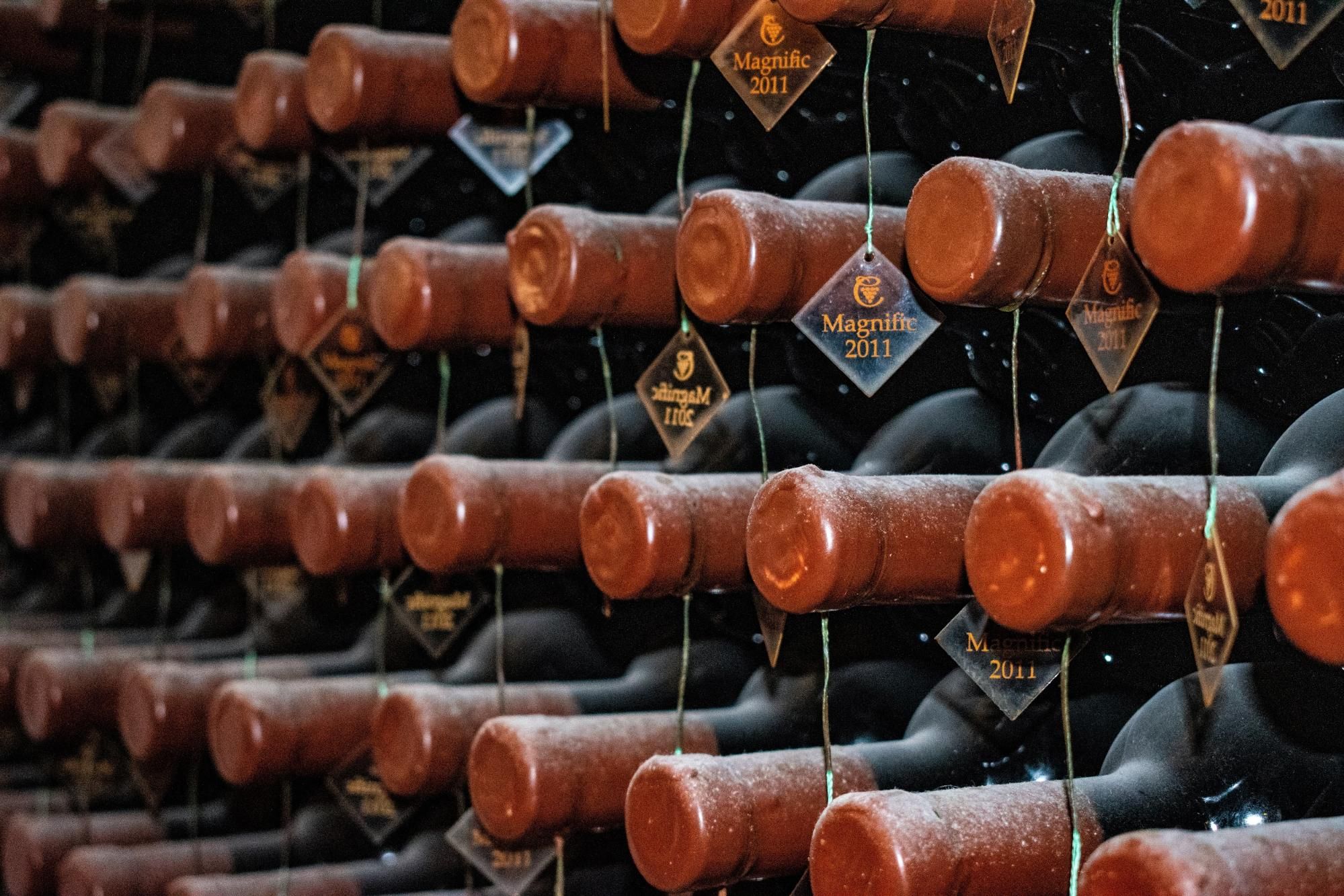 By now, you should be able to tell that most of these wine questions are geared at GIVING the sommelier information about your preferences and desires. Sometimes, however, it's quite entertaining to open the floor to the sommelier and watch them flex their wine knowledge. After all, they are exceptionally knowledgeable and their passion can add an exciting and educational dimension to your dining experience.
This question about vintage is interesting because it highlights the influence of terroir (where the grapes are grown and the specific climatic conditions experienced in the vineyard that year) on the flavors, aromas, and overall quality of the wine.
Asking the sommelier about the vintage will also give you a better understanding of things like which years were good for Californian cabs or Bordeaux blends or Oregon pinots, etc. And, if you remember what they tell you, this will greatly aid your buying decisions later on, whether in a restaurant or a retail outlet.
Want to learn more about wine? Try Brainscape!
If all this "wine stuff" gets you excited, perhaps it's time you took your wine education a little further with the Wine & Spirits Education Trust (WSETⓇ) and the world's smartest flashcard app: Brainscape!
The WSET is one of the world's most widely respected educational organizations for wine and spirits and Brainscape's certified flashcard programs are designed to help students prepare for their prestigious exams. For you, however, these flashcards can be fun and educational to work through, and will help you improve your understanding, vocabulary, and knowledge of wine!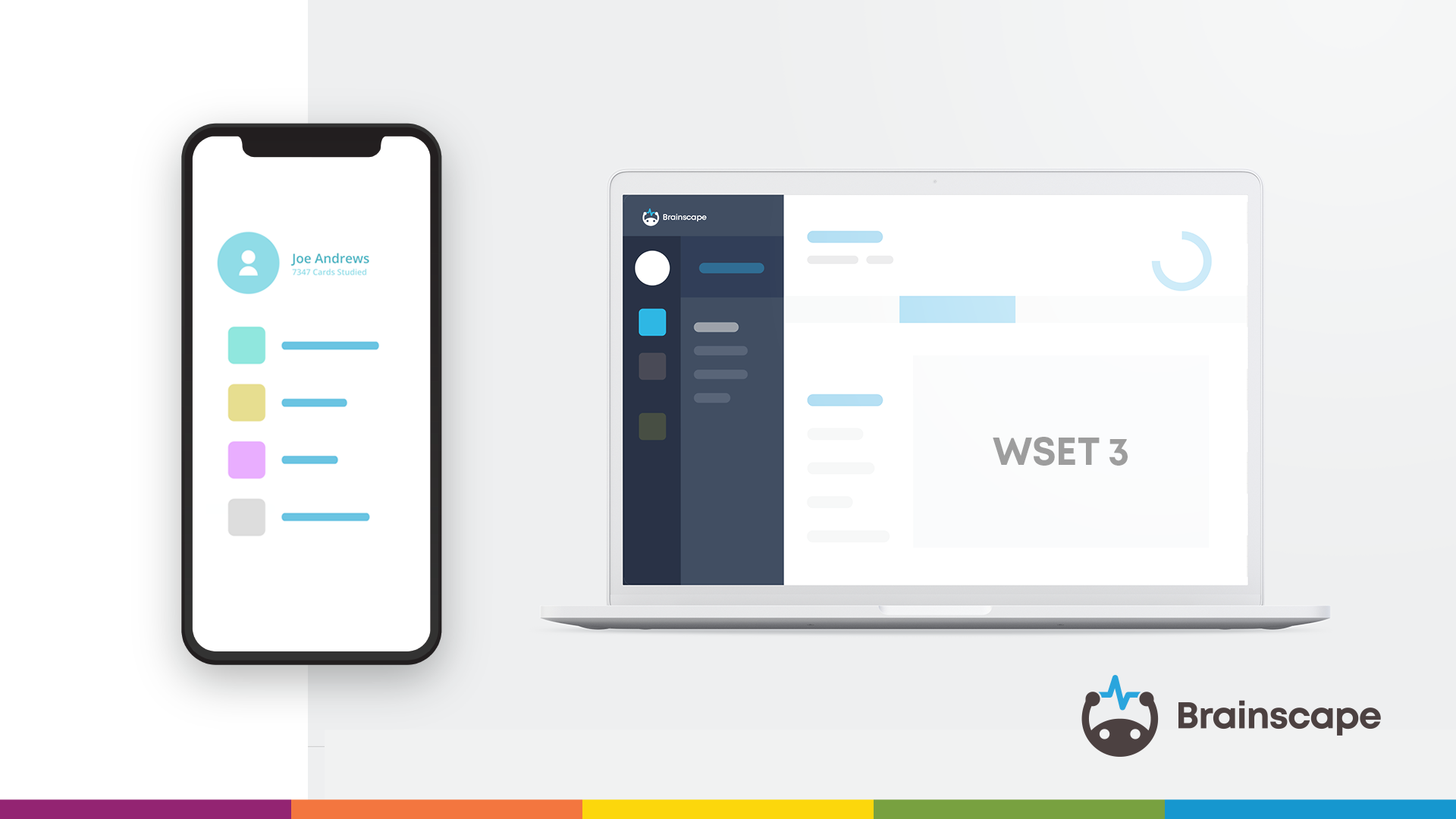 In Brainscape's Knowledge Genome, you'll also discover other users' flashcards for subjects like French wine, Italian wine, and wine regions. There's a ton to learn right at your fingertips so check it out. Then, the next time you're at a restaurant with a wine sommelier, you can hatch open a few really smart questions and even understand the answers!
Take your dining experience to the next level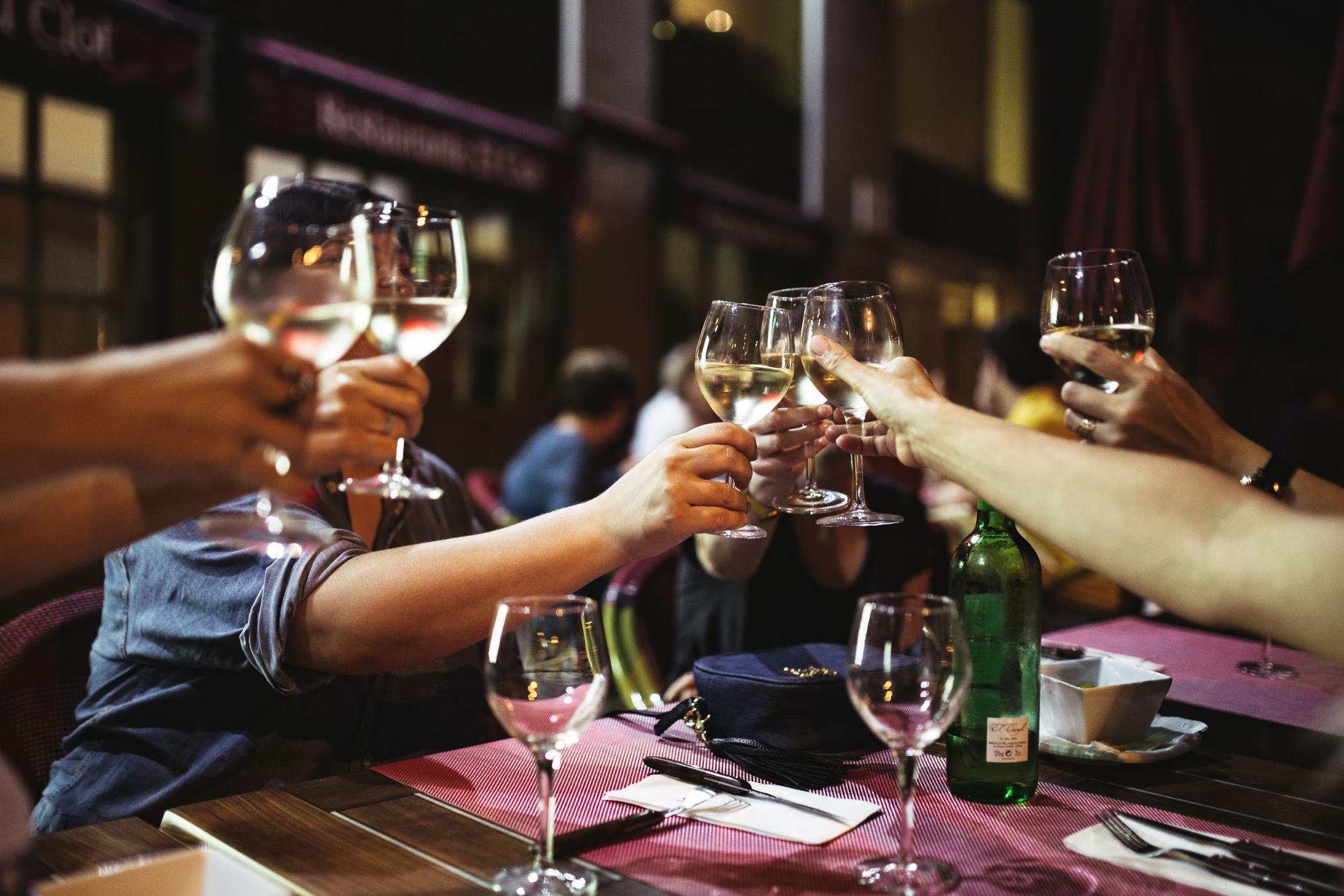 If the restaurant you go to has a sommelier on staff, don't desperately avoid making eye-contact out of fear of being asked questions you don't know the answers to. You're not the wine expert here, they are—and they know that. So YOU shouldn't be intimidated!
Instead, make the most out of this resource. This is a person who can take your dining experience to the next level with the perfect wine for your meal and your wallet. So call them over and ask them some (or even all) of the wine questions we've discussed here today. Show your guests that you know exactly the right questions to get the perfect wine, and then enjoy the seamless marriage of that wine with your food.
Cheers!
(Bonus question: How to taste the difference between California Chardonnay and White Burgundy? Luckily, you don't have to drown your sommelier with too many questions. This time, Brainscape has the answer for you.)