You're obsessed with wine. Bordeaux flows through your veins and you sweat Sauvignon Blanc. This is your world. The world of wine. And it's your ambition to step over that threshold and take your passion to professional heights with the Court of Master Sommeliers Level 1 exam.
Should you pass—which is our goal with this guide—this qualification will serve as a powerful endorsement of your knowledge and skills in the twin realms of wine and beverages like beer, cider, spirits, and sake.
In other words: it will pave the way to you becoming a professional sommelier!
You're here, reading this (hi!) because you want to know exactly what to expect from the CMS Level 1 sommelier exam. And that's smart, really smart because knowing what to expect helps you prepare with optimal efficiency: making sure that every minute of studying pays off.
This is what we're all about at Brainscape, the world's smartest flashcard app: efficient, focused studying. So, without further ado, here's what I'm going to show you in this guide to preparing for the Level 1 sommelier exam:
Housekeeping out of the way, let's start with the golden rule for passing (and doing well on) the first tier of the CMS wine exam. Then, to help you prepare adequately and efficiently, I have some key tips and tidbits on what to expect, courtesy of our team of wine experts.
With this advice tucked under your arm, you can and WILL ace the exam!
Let's get started ...
The golden rule for passing the Court of Master Sommeliers Level 1 Exam is …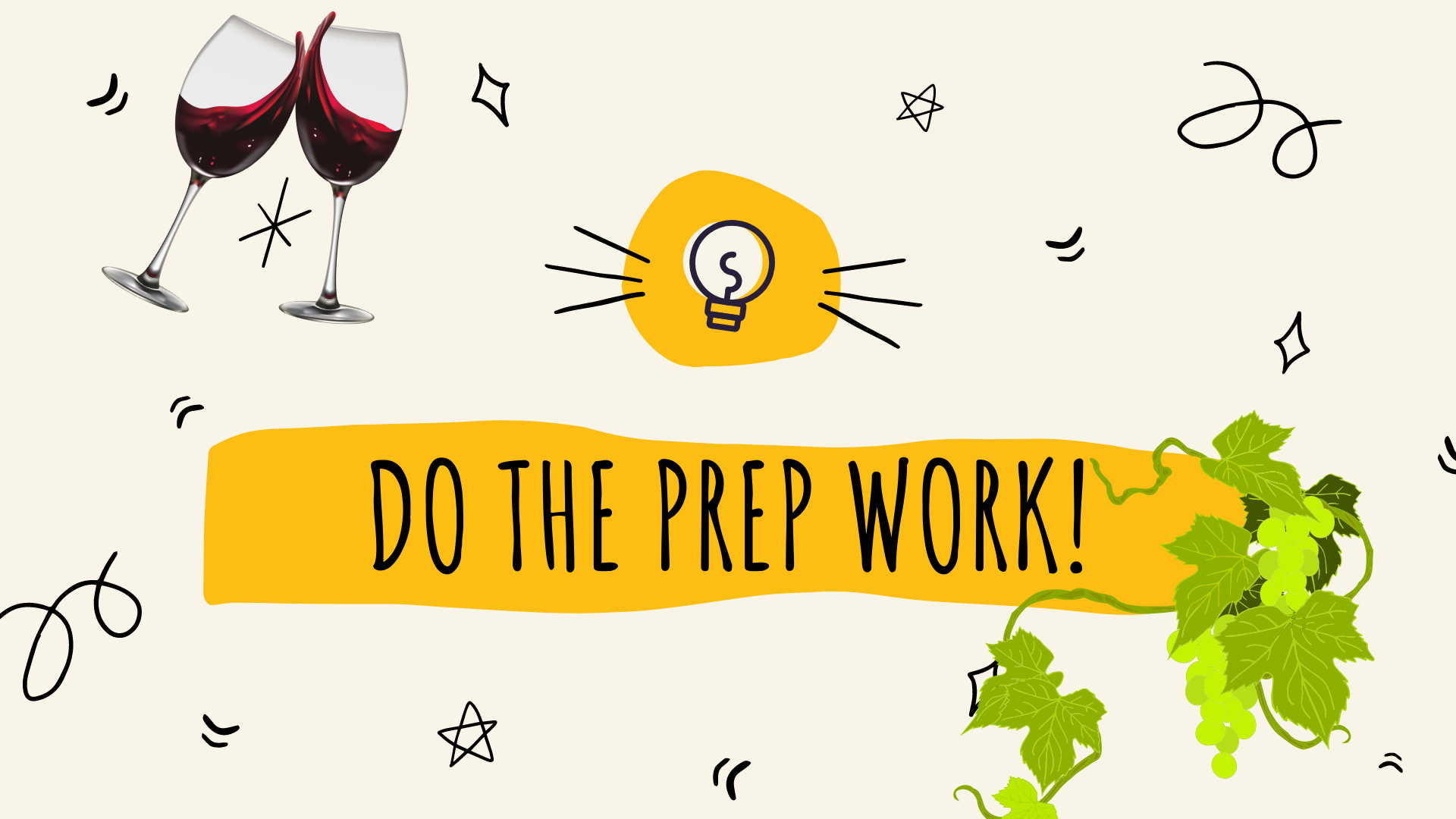 The CMS Sommelier level 1 provides an intensive, fast-paced, two-day REVIEW of theory, "review" being the operative word there. It also assumes that you have experience working in the hospitality sector (three years is the recommendation) and are considering a career as a professional sommelier.
In other words: the Court of Master Sommeliers Level 1 requires you to already have a pretty extensive working knowledge of wine, beer, spirits, and sake. It will then review this content in a tidal wave of information during the two-day intensive course, culminating in a multiple-choice exam of seventy questions.
This means that, by far, the lion's share of your work comes before you even step foot in the classroom so start studying early! You've also got to be self-reliant and disciplined to get the work done on your own.
The immutable law of passing the CMS wine exam is arriving for the course already prepared. If you fail to do this, you WILL almost certainly fail the exam.
Brief aside: If you are looking for a more instructional course that'll teach you about wine from the basics up, you should consider the Wine & Spirits Education Trust's (WSET) courses.
Tips on what to expect (and how to prepare for) the CMS Level 1 Sommelier Exam
In this section, we dive into some great tips to help you master the facts you need to know to score big on the exam.
Tip 1: Divide and conquer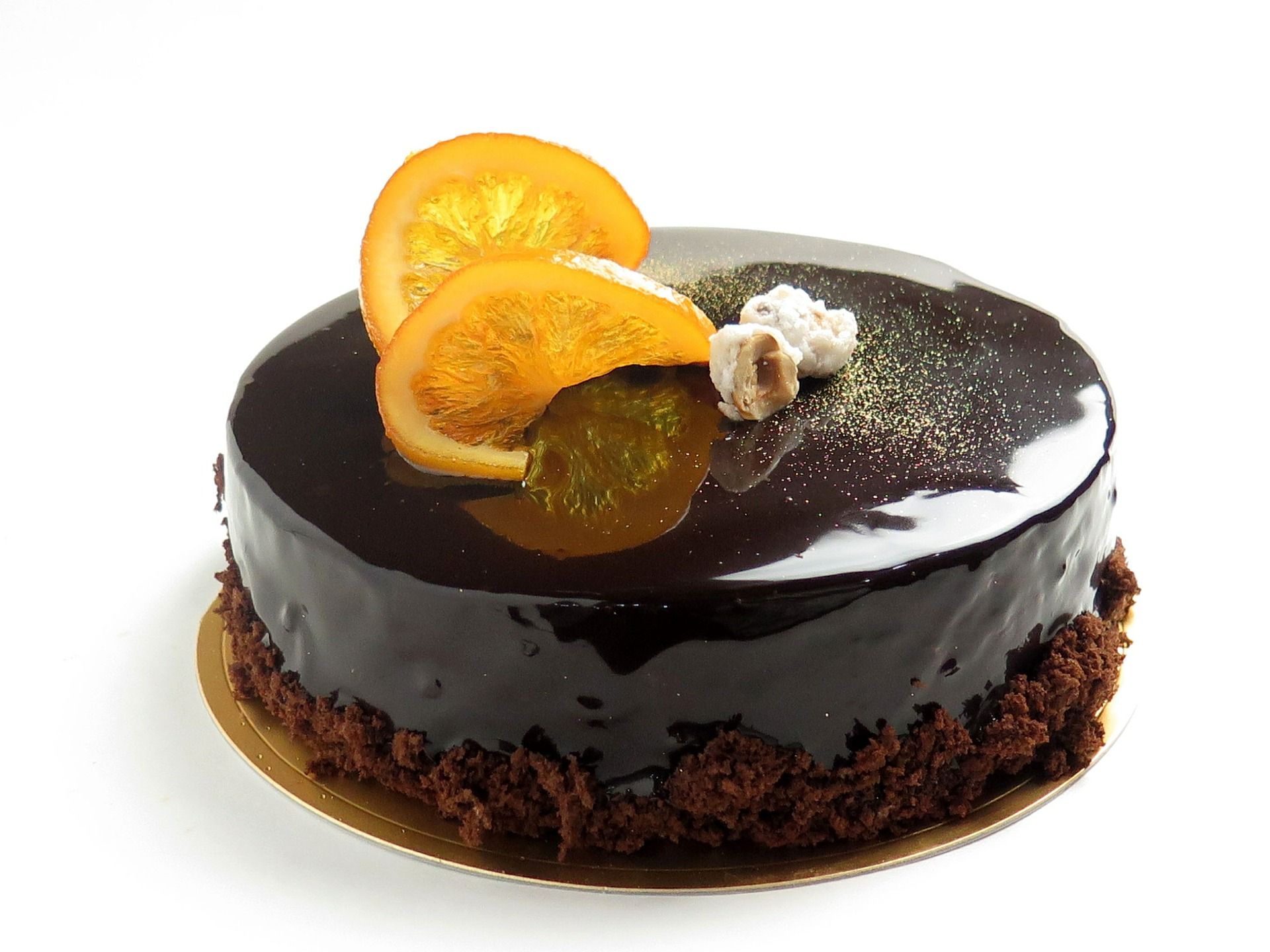 Imagine you're Bruce Bogtrotter from the Roald Dahl book 'Matilda' and The Trunchbull—the grotesque school headmistress—has set down a giant chocolate cake in front of you and said: "eat this cake by next Wednesday or I'll pluck out all your nose hairs with a clothing peg!"
What do you do?
Easy! You cut the chocolate cake into slices and then eat one a day until you've finished the whole cake on deadline and without making yourself barf.
Studying for the Court of Master Sommeliers Level 1 is a remarkably similar challenge!
Upon successful registration, you'll receive a link to the digital copy of the CMS's Introductory Sommelier course book. Everything you need to know to ace the exam is contained within its pages so your challenge is to study it from cover to cover.
Take the book, which is approximately 260 pages (not including the Deductive Tasting Journal at the end) and divide it by the number of days you have before your course starts, leaving yourself an additional three to four days for review.
So, for example, if you have two months (60 days) until your course starts, you must read 4 to 5 pages per day, making sure that you learn the key facts from those pages. (More on how to do that efficiently in a bit.)
Divvying the course book up like this creates much smaller, more manageable daily study goals for you. Plus you'll have several days' "grace" for reviewing (or recovering, in case you have too much wine one night).
Tip 2: Don't dive too deep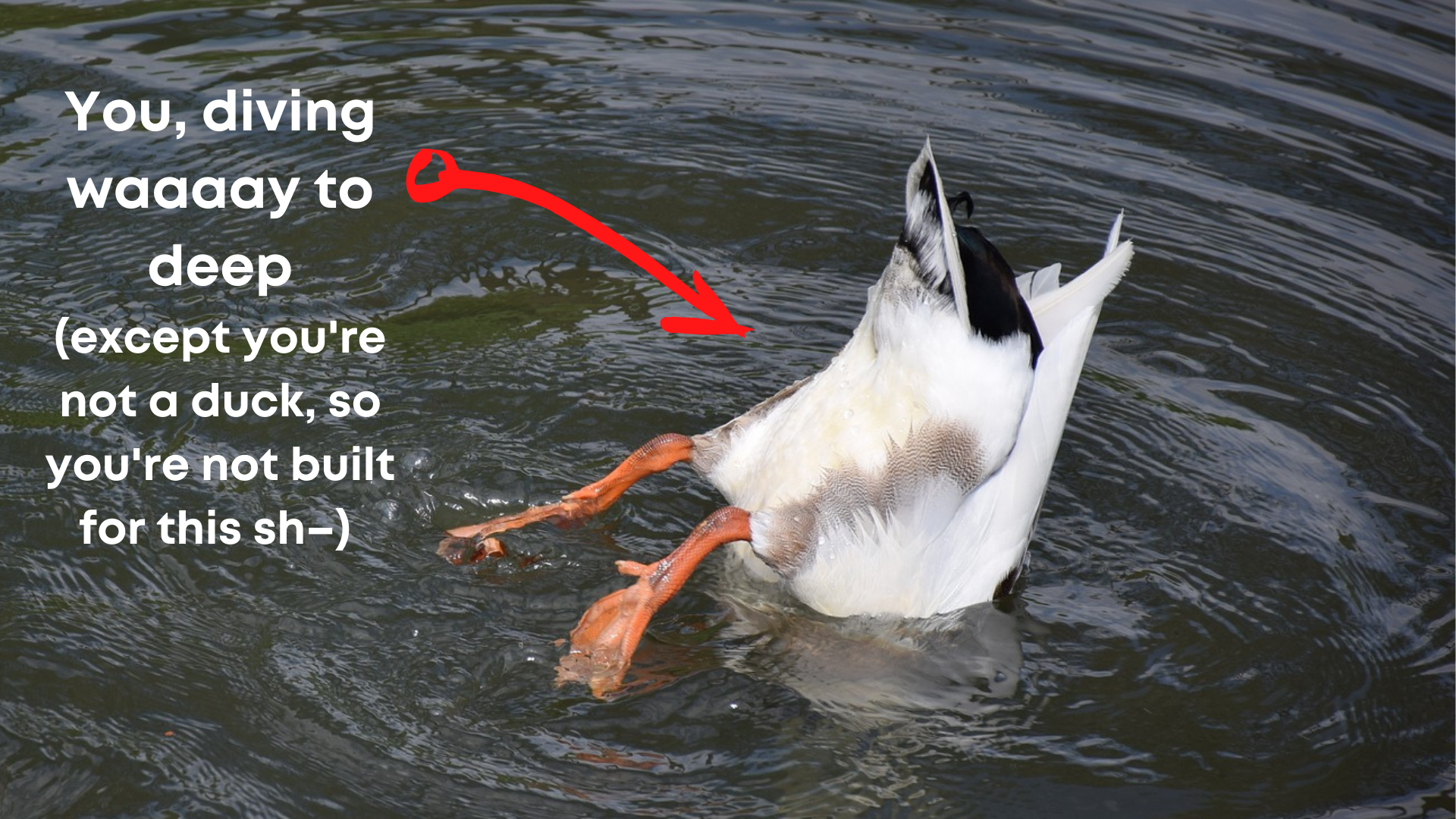 In addition to your CMS's Introductory Sommelier course book, you'll receive a list of recommended reading, which is there to augment and support your workbook in case there's something you don't understand or would like to appreciate in a little more detail.
But just because this reading is recommended doesn't mean you have to memorize it! The CMS Level 1 tests breadth over depth of understanding. In other words: you need to know a little about a lot.
Useful study resources: Here's a cheat code for speed reading and getting through a lot of reading in a short amount of time, and if you find yourself needing to take study notes, here's how to (and how not to)!
Remember: the goal is to have proficient knowledge so that you feel comfortable discussing and serving a wide range of beverages. Don't get so heavily bogged down in the details that you end up struggling to cover everything before your course.
Tip 3: Use flashcards to study
Ah! Flashcards are the ultimate secret sauce to learning a lot of information in a short amount of time, which is precisely the challenge in front of you.
Digital flashcards go several steps further than paper ones because they're much quicker and easier to make. Plus, you can carry them around with you on your mobile device so you can turn your next 10-minute wait at the bus stop into a profitable study session. (They also make important learning tactics like active recall, spaced repetition, and metacognition a breeze!)
But by far the best flashcards to help you prepare for the exam are Brainscape's certified CMS Sommelier Level 1 flashcards.
These have already been made by the Brainscape panel of wine experts so you don't have to do a thing other than register for them. This is just as well because you've already got your work cut out for you.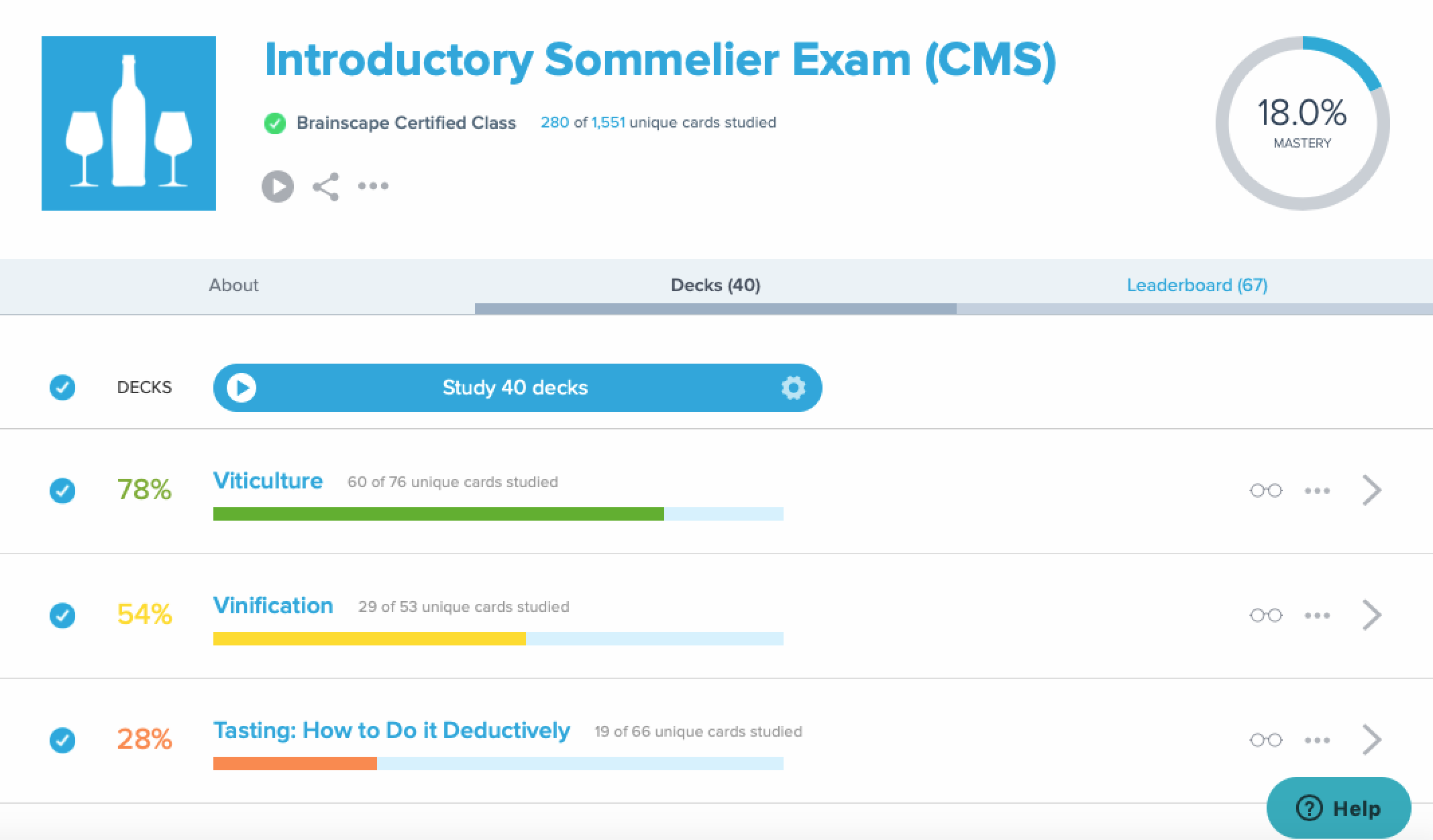 These 40 decks of 1,550 flashcards reflect the content covered by the Introductory CMS wine course, delivering information to you in sweet bite-sized, question-and-answer pairs. And, you can literally study them anytime and anywhere by using the web or mobile app.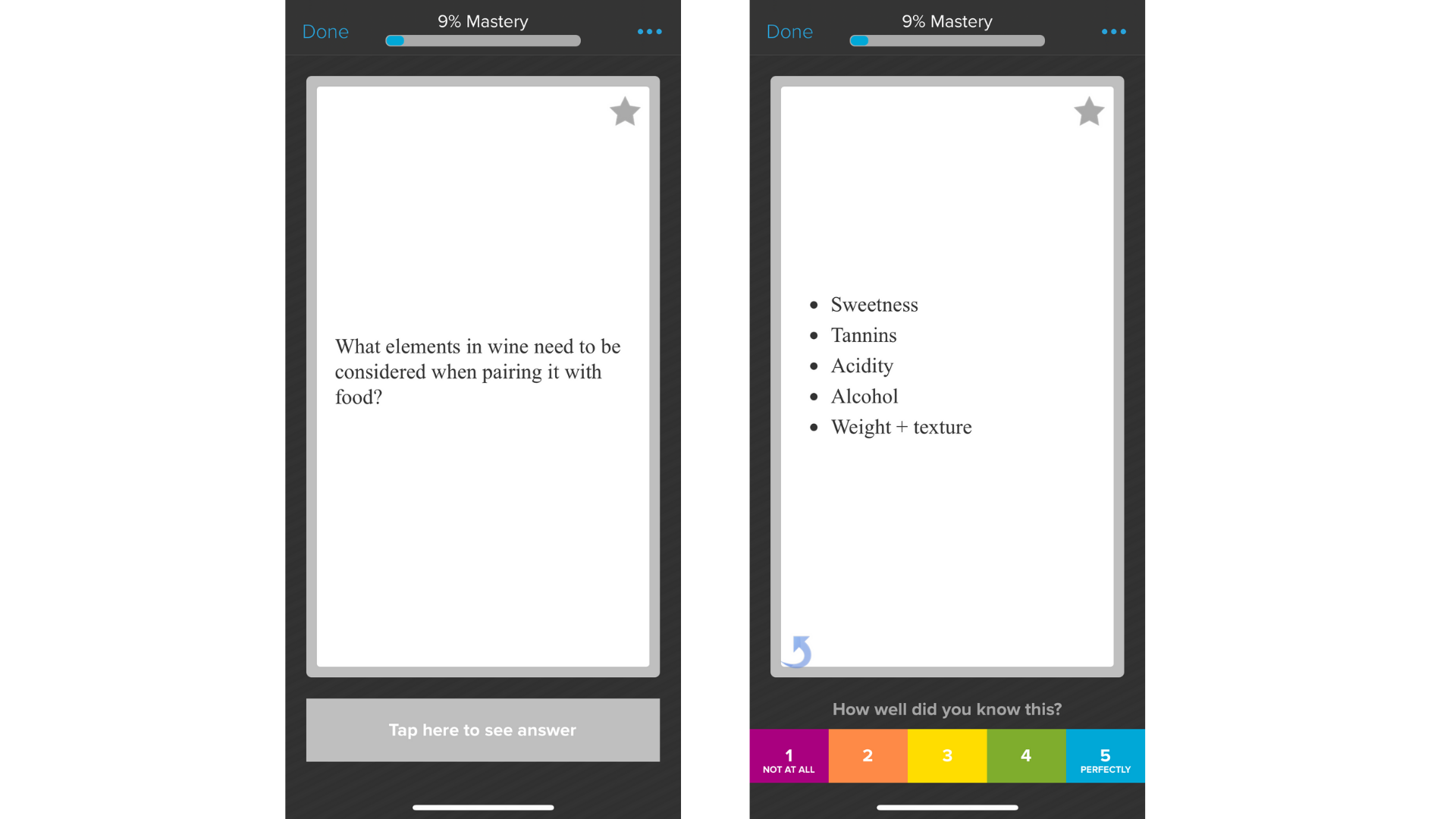 But, more important than studying more often, these flashcards have been designed in accordance with key cognitive science principles to help you learn information more efficiently ... and remember it for longer, too!
The cognitive science behind what Brainscape does is well established. We just leveraged it to design a flashcard app that works with your brain's hardwiring to optimize learning. The proof is in the science, which you can read all about here, in Brainscape's white paper.
Tip 4: Learn all regions equally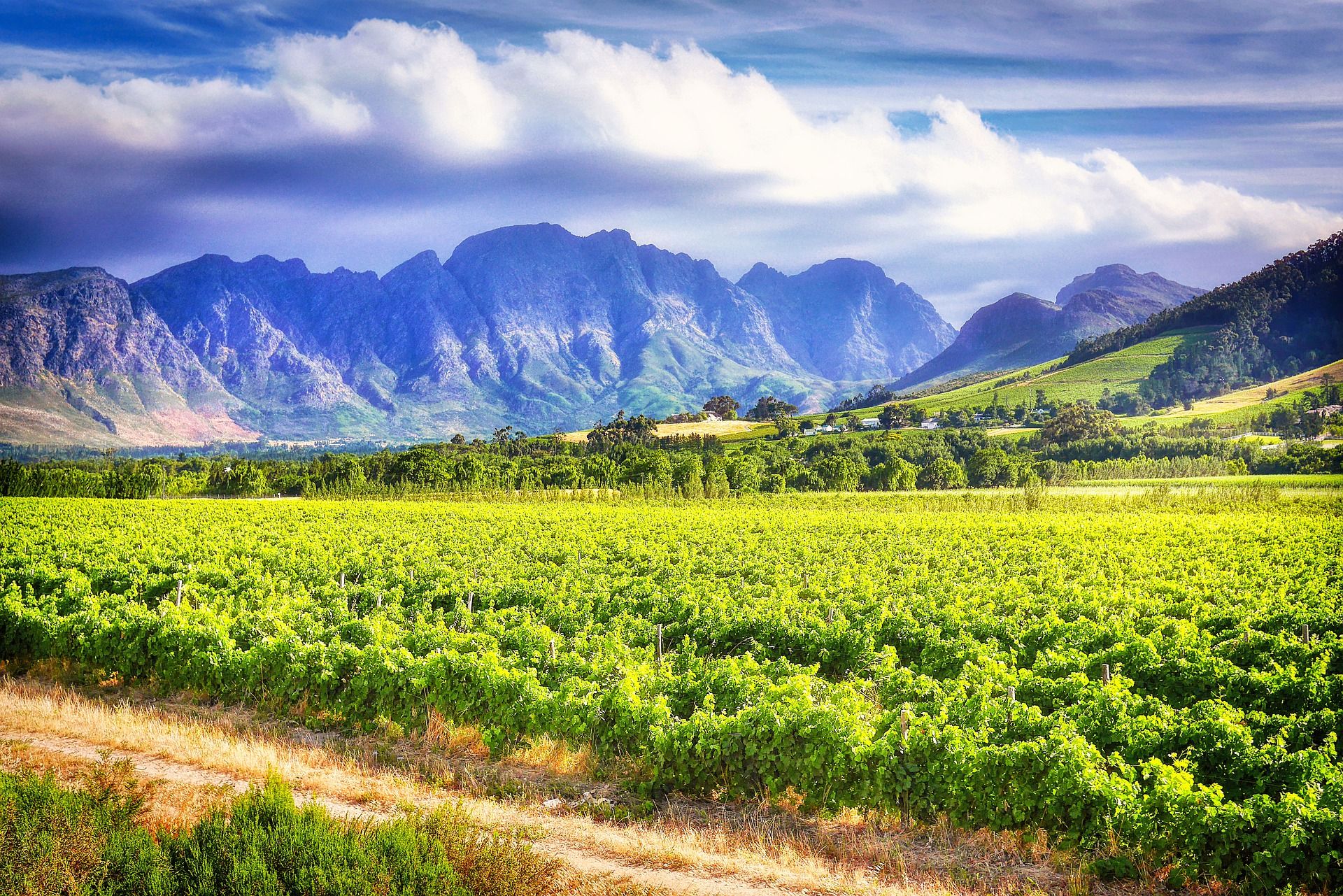 Here's a quick glance at what the Level 1 sommelier exam tests:
Viticulture (grape growing), vinification (winemaking), the Deductive Tasting Method, and the basics of food and beverage pairing.
France: the French paradigm (understanding European wine law), Burgundy, Bordeaux, Champagne and world sparkling wines, Loire Valley, Alsace, and the Rhône Valley.
Europe: Italy, Germany, Austria, Spain, and Portugal.
The New World: North America (the United States), South America, South Africa, Australia, and New Zealand.
World wines and beverages: Fortified wines and sweet wines, beer, sake, cider, and spirits.
Service, salesmanship, and hospitality: Court of Master Sommeliers Service Standards and the demeanor of the professional.
Now, it may be tempting to spend more time on the European wine regions than the New World regions, like South Africa and Australia because European wines seem to hog the limelight in the world of wine. But do not make that mistake!
The Court of Master Sommeliers Level 1 exam WILL ask questions about wine-producing countries you don't see a lot of in the United States. And as a sommelier, you are expected to know these under-represented regions as well as the ubiquitous ones.
(Fun exercise: Here are 5 questions you should be able to answer as a professional sommelier!)
Tip 5: Map out the facts in a logical flow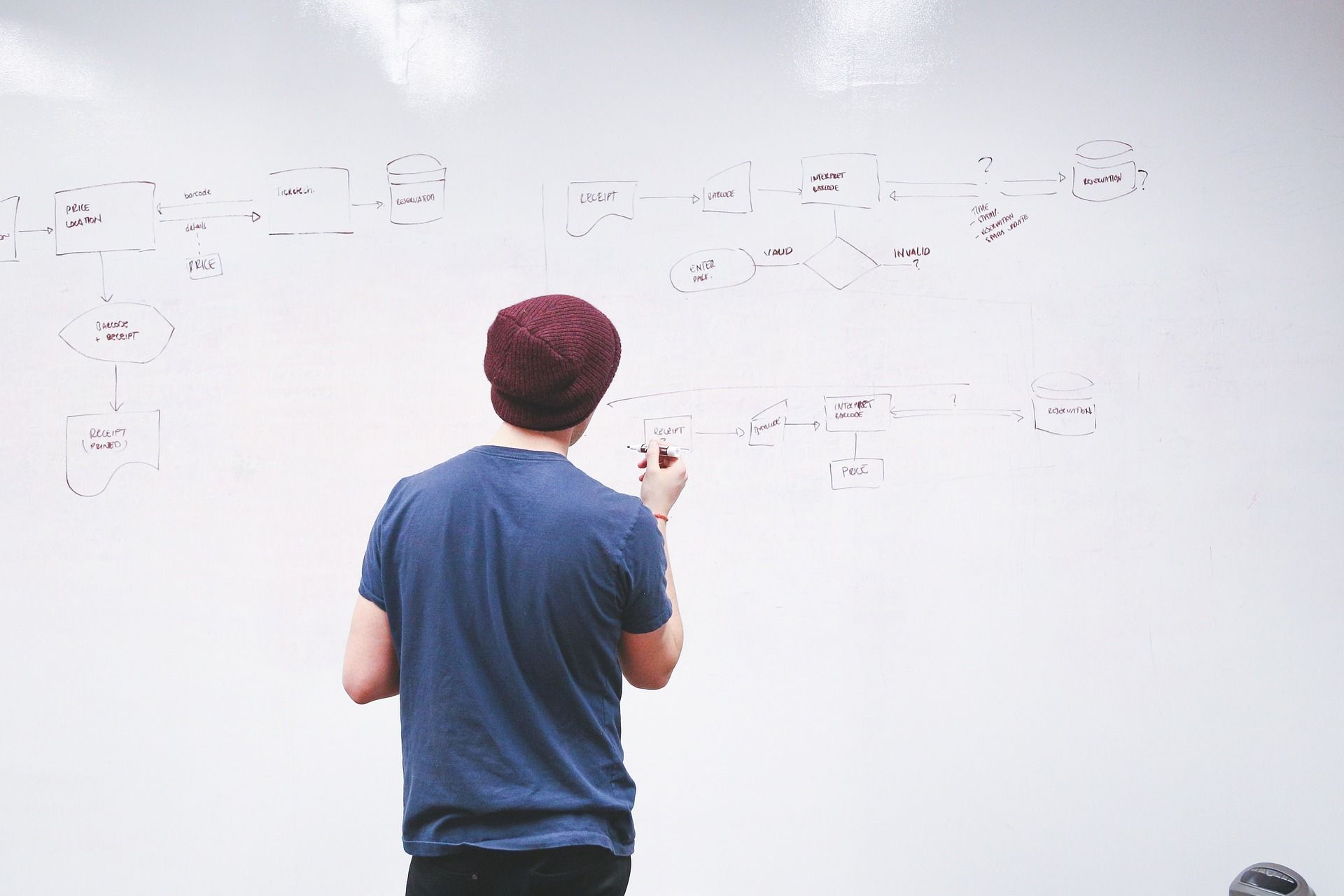 To prepare properly for the Sommelier level 1 exam, you will be required to learn a staggering volume of facts about the world's key wine-producing countries and regions.
Now, hopefully, through your experience in the hospitality industry and as an avid wine lover, you've already been exposed to much of this information. But even so, you have a lot of memorizing to do, which Brainscape's CMS level 1 flashcards can help you with.
But here's another nifty trick to help you do this!
Create a flow diagram or some other visual representation, like a mind map or spreadsheet of the facts, with some degree of logical connection between them. For example, you could write:

This identifies the French region "Burgundy" and the most important grape varietals planted there. Once you have memorized this flow diagram for all of France's wine regions, you can layer in the sub-regions:

And once you have all of those memorized, you can layer in, for example, weather threats:

And so on and so forth, adding additional facts like soil type, geographic identifiers (rivers, mountains), and any unique production method or specificity to the region.
In this way, you start with the basics and progressively layer in more and more information, to both the flow diagrams and your memory, while constantly reinforcing the old information via repetition.
Pro Tip: When studying the different wine regions, refer to a relief or topographical map to identify the features responsible for influencing viticulture in that region! Look at the proximity and/or size of nearby mountains, lakes, or the ocean to understand why the wine that comes out of that region tastes the way it does.
Hey, use flashcards!
You could even use Brainscape to create flashcards for this exercise. For example: on the question side of a flashcard, you could write "Discuss the Beaujolais as a key wine-making region" and then the answer side would reveal a similar flow diagram to what we created above, but with ALL the pertinent information you need to learn: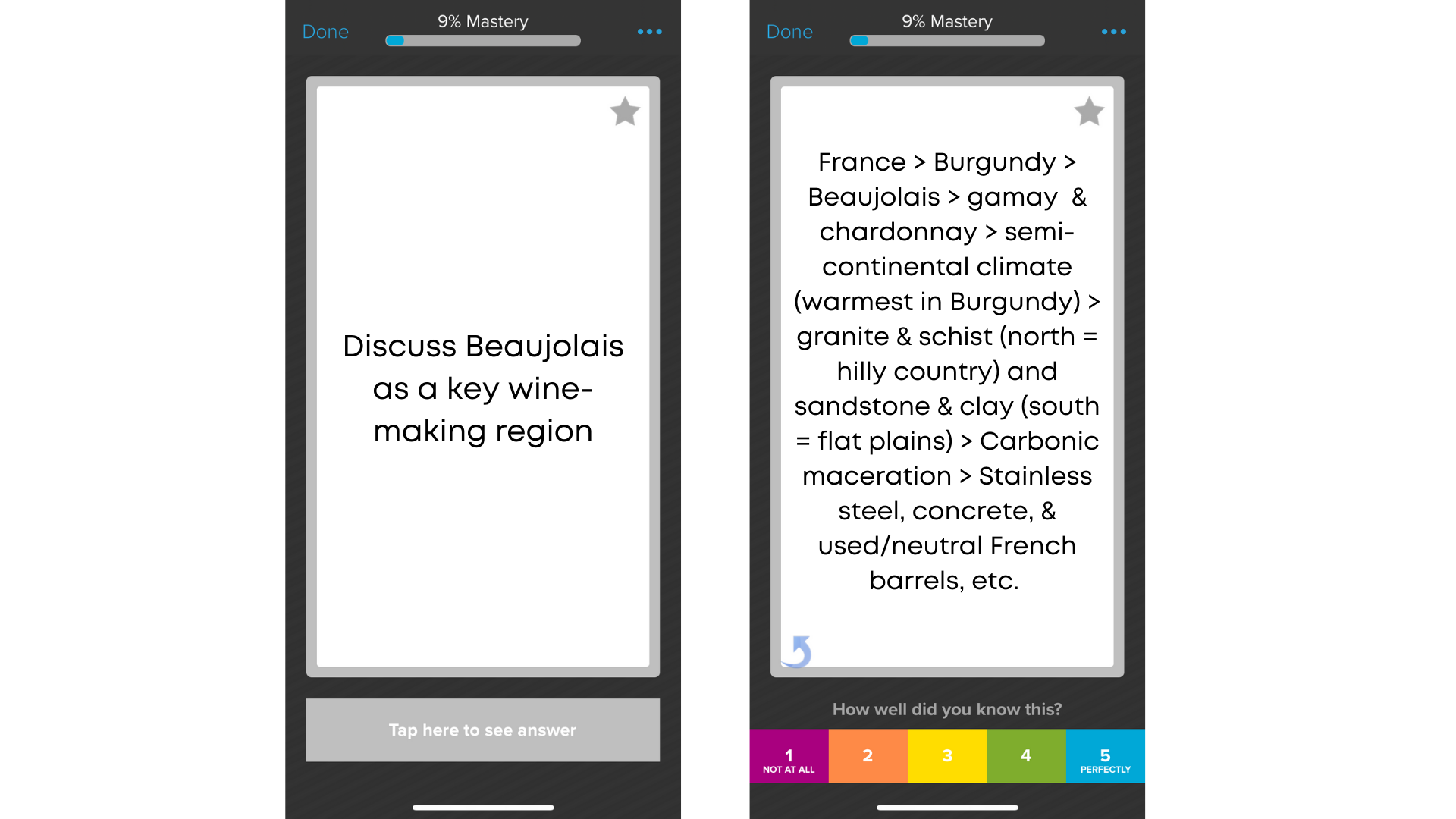 Then, you create a flashcard for every sub-region within France, Italy, Spain, and so on.
This is the way you can memorize the mountains of information you're required to know to pass the Court of Master Sommeliers Level 1, without short-circuiting your brain.
Just remember:
Spread this work out over the months, weeks, and days leading up to the exam, and
Regularly review the content you studied before so you don't forget it.
Each individual fact we presented above is already included as a question-and-answer pair in Brainscape's collection of CMS Level 1 flashcards. This exercise is more about grouping them all together so you can work on memorizing them in clusters.
Tip 6: LISTEN closely to your Master Sommeliers (rather than just trying to write everything down)
One of the sweet benefits of getting all your preparation and revision done before stepping foot in your Sommelier level 1 class is that you can sit back and just listen to the Master Sommeliers who will be presenting the course, rather than desperately trying to scribble down every word they're saying.
Of course, this is no idle listening. You should be writing down stuff you may not have heard before; highlighting sections the Masters spend time on (and therefore seem to be important); and be on the vigil for the tidbits of advice, nuggets of information, and sneaky exam hints they occasionally drop.
This is the information you should be writing down and keeping an eagle eye out for.
Tip 7: Use the blind tastings to bring the theory to life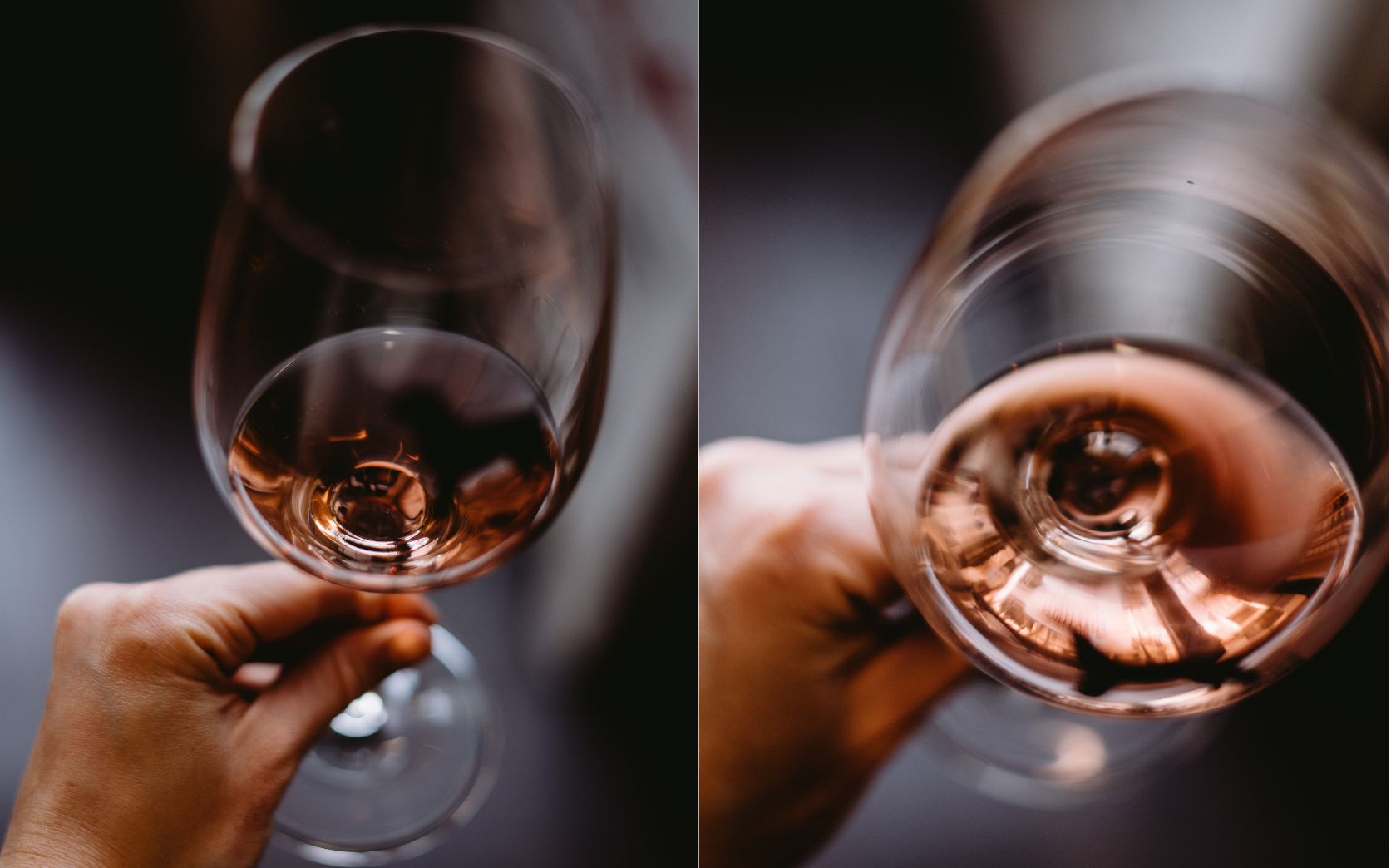 While you will be required to know the Deductive Tasting Method well, and potentially answer questions about it in the exam, the Sommelier level 1 doesn't have a practical exam.
You will, however, be doing plenty of blind tastings and these are intended as valuable teaching opportunities; to illustrate the theory you've been pounding in your head since you came up with the idea of becoming a professional sommelier.
The immediate benefit of these blind tastings is having your sense of taste, smell, and sight become additional "hooks" or pathways for remembering vital theory.
For example: you could try to rote learn the common characteristics and descriptors for an Oregon Pinot Noir … but experiencing the wine with your senses is going to help you remember that information so much more effectively.
The blind tastings are also hugely valuable if you plan on taking the Certified Sommelier Exam once you've aced this one, which is what most students do (unless they're so horrified by the Level 1 sommelier exam that they set fire to their coursework, retreat to the woods, and start a commune).
Pro Tip: Listen closely to your Master Sommeliers and the aromatic, flavour, texture, and balance descriptors they use to unravel the wines. Follow their lead when swishing, sniffing, tasting, and even spitting the wines. Ask questions and bravely volunteer your observations because the only stupid observation in winetasting is the supressed observation (for fear of looking silly).
Tip 8: The Sommelier Level 1 exam format
Your final tip is to know what to expect from the exam itself, which is fairly straightforward. The Court of Master Sommeliers Level 1 course culminates in a 70-mark, multiple-choice exam with a pass mark of 60%. That's not too scary, is it?
Just a few final points of advice:
Read each question carefully! So many students leave points on the table because they're in a rush to identify the answer.
Answer the question from memory first. Then look at the possible A, B, C, D, etc. options. This will prevent you from getting distracted by any similar-sounding answers.
Leave yourself time at the end to double-check your answers. You don't want to lose marks because you accidentally left out a question or checked a wrong answer!
A final word on what to expect from CMS Wine Level 1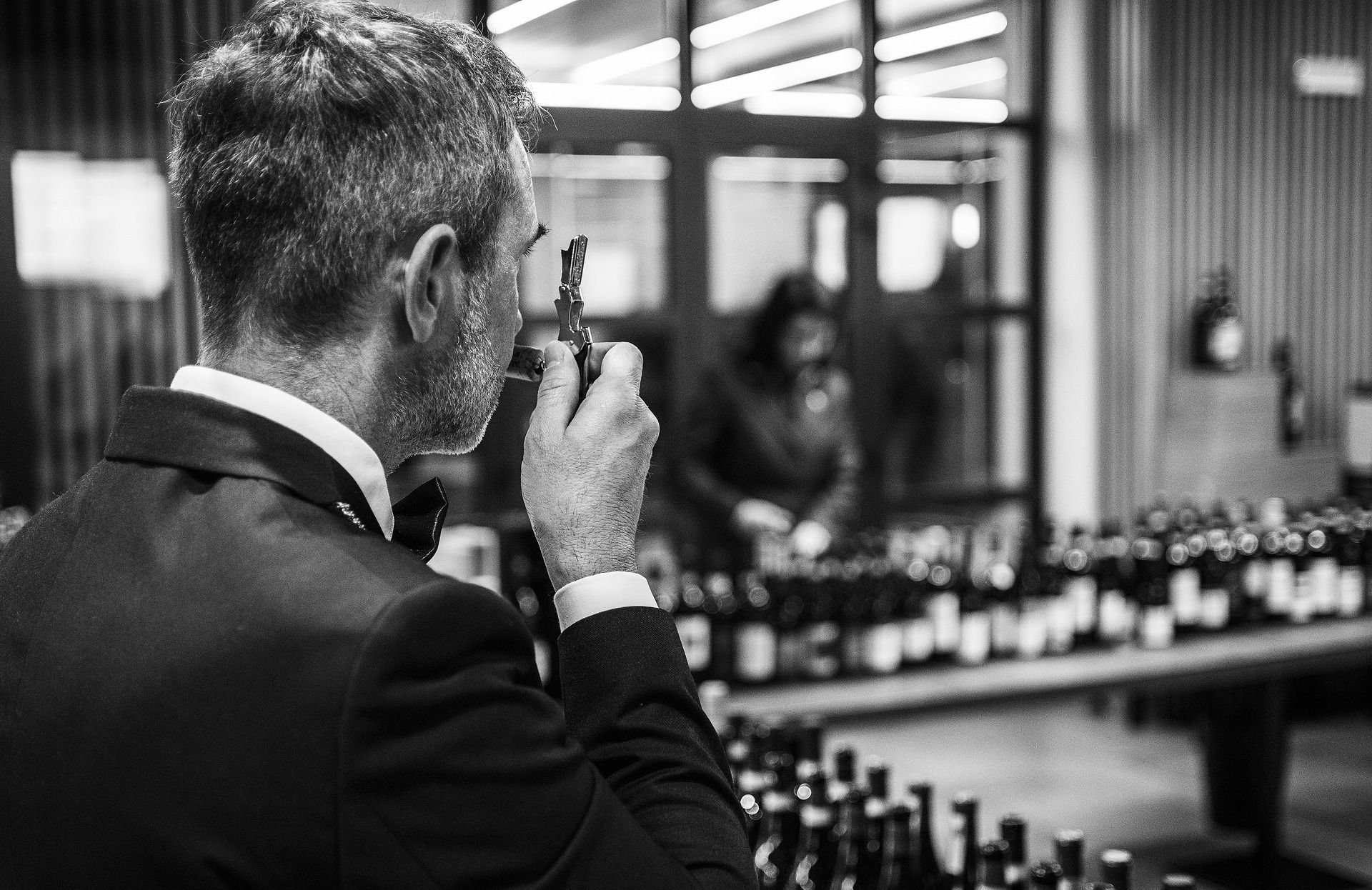 The Court of Master Sommeliers Level 1 provides students with a sweeping review of all the wine and beverage knowledge you'll need to know in order to move on to the Certified Sommelier course, which is the crowning qualification you require to become, well, a certified sommelier!
The key takeaway from this guide is that the Sommelier level 1 should be seen as a review course for knowledge you have already studied before setting foot in the classroom. And our key tips for acing the exam are:
Tip 1: Divide the assigned reading up into smaller, manageable study sessions and spread these out in the months, weeks, and days leading up to your exam.
Tip 2: Don't dive too deep—the Level 1 sommelier exam tests your breadth of knowledge, rather than depth.
Tip 3: Use flashcards to study—Brainscape has already-made, expert-curated flashcards for the CMS wine 1, which I encourage you to use!
Tip 4: Learn all regions equally
Tip 5: Map out the facts in a logical flow, using a mindmap, spreadsheet, or even Brainscape's flashcards.
Tip 6: LISTEN closely to your Master Sommeliers rather than scribbling down every word they say.
Tip 7: Use the blind tastings to bring the theory to life and set you up for success when you take on the Certified Sommelier course.
Tip 8: What to expect from the Sommelier Level 1 exam format
Armed with these study tips—together with Braincape's CMS Level 1 flashcards, which you now know all about—you should know exactly what you need to do to hit your Sommelier Level 1 exam out of the park!
For more helpful resources on learning about wine and becoming a sommelier, check out the following articles: