In a world besmirched by ABC—Anything But Chardonnay—offering up chardonnay wine was for a time considered social suicide, like discussing politics at a party or, even worse, playing a Nickleback CD. Even now, as chardonnay makes a comeback, it is often cast by western media as the drink of desperate housewives, gilded cougars, and meddlesome Karens.
This stereotyping is tragically stifling.
In reality, the humble chardonnay grape is the progenitor of a vast spectrum of splendid wines, from crisp Chablis to the opulent wines of Napa Valley and a myriad of elegant to buttery expressions in between. Put THAT in your vape pen and smoke it.
The question is, in this post-ABC world of ours, how can one tell the difference between two of the best known and beloved producers of chardonnay: California and Burgundy?
[New to wine and need a little foundation? Check out 10 Things everyone should know about wine.]
There are two ways to answer this question—the short way and the long way—and with the help of wine nerd extraordinaire, educator, and sommelier Sarah Looper, we'll do both. But first, let's tend to a rather important bit of housekeeping ...
What IS a white Burgundy and what does Bourgogne have to do with anything?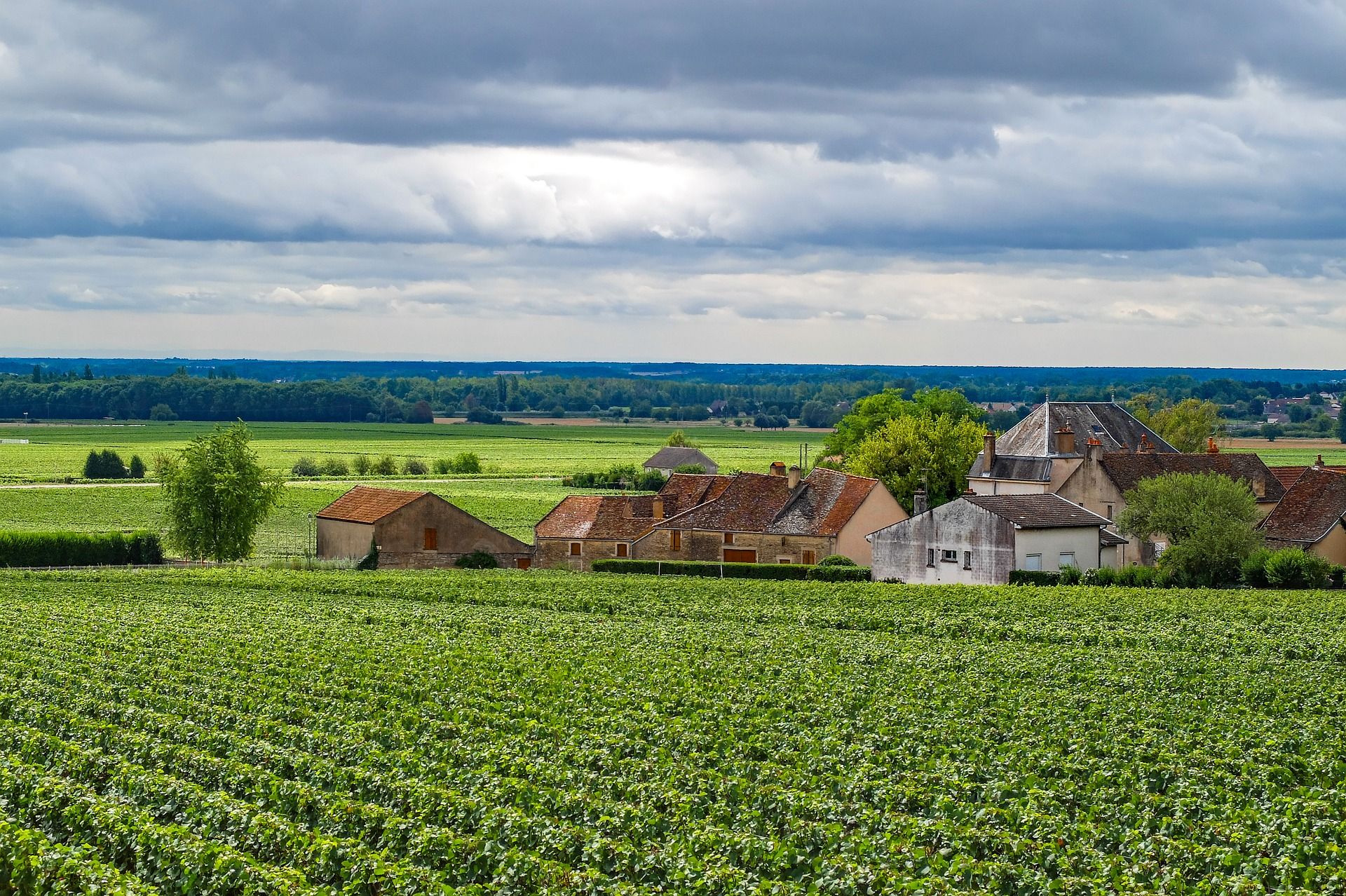 Bourgogne is a historical wine-making region in east-central France from whence many of the country's most iconic wines originate. But because the language can be difficult to pronounce, the region dumbed down, I mean, altered the name of its wines for those English-speaking folks who can't wrap their lips around the word 'Bourgogne'.
The name they chose was Burgundy. And so the words 'Bourgogne' and 'Burgundy' are used rather interchangeably for the same French region and its wines, most notably its still pinot noirs (red) and chardonnays (white).
Recently, however, most wine producers in the region reverted back to calling its wines 'Bourgogne' in a bid to reaffirm its historic wine-making identity and prowess. If this comes as bad news to your mouth and its inability to tackle extravagant words, here's how to pronounce Bourgogne:

In summary, Burgundy and Bourgogne are the same thing. And because the French label their wines according to provenance, chardonnays from this region are called white Burgundy.
If you find yourself a little confuzzled by all this, check out Brainscape's Wine & Spirits Education Trust (WSET) 2 flashcards on chardonnay and WSET 3 flashcards on Burgundy (and the other French wine regions) particularly enlightening!
Now, let's get back to how to tell the difference between a California chardonnay and a white Burgundy wine or, if you've mastered the pronunciation, Boor-goh-nya.
California chardonnay vs white Burgundy: The short answer
If one were to paint the difference between a California chardonnay and a white Burgundy wine in very broad strokes, it wouldn't be unforgivable to say that:
California chardonnays tend to be rich, full-bodied whites that have undergone malolactic fermentation and heavier oaking and so have a creamy, buttery mouth-feel with flavors of butterscotch, vanilla, and ripe tropical fruits. Also, note medium acidity and ripe peach/stone fruit.
White Burgundies tend to be expressive with medium-high acidity, just-ripe citrus, and a limestone-y minerality to them. Having said this, few things annoy a wine nerd quite like painting wines—particularly white Burgundy wines—in broad strokes. You simply cannot capture their nuanced complexity without the finer details.
The even bigger problem, however, is that within Bourgogne are several sub-regions or communes, each of which produces its own iterations, styles, or expressions of chardonnay. Chardonnay from Chablis is ENTIRELY distinct from chardonnay from Côte de Beaune.
Yet, both are considered white Burgundy: white wines from Boor-goh-nya.
In order to explain how Californian chardonnay differs from white Burgundy in a satisfactory fashion, we need to break out our ultra-fine paint brushes so that our resultant picture captures all the glorious details.
[Side note: Want to order chardonnay off the menu? Here are five wine questions to ask your sommelier (to sound smart).]
California chardonnay vs white Burgundy: The long answer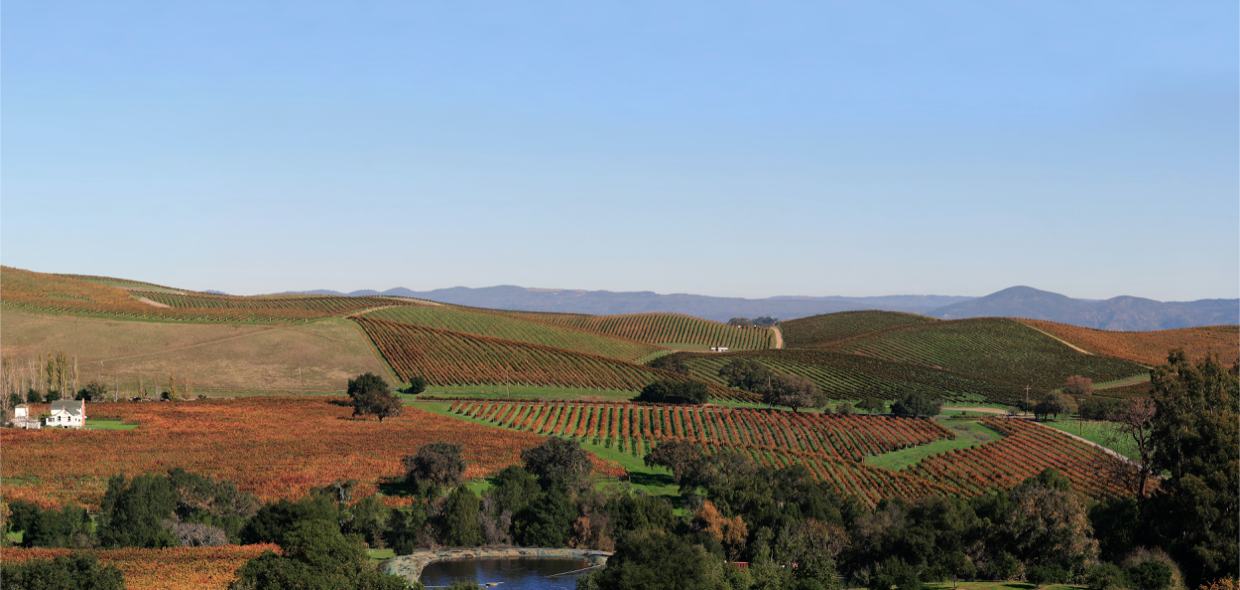 Californian winemakers have a reputation for producing full-bodied, buttery, and oaky chardonnays, although that is changing (more on that in a bit). But for the sake of this comparison, we will use this as our archetype Californian chardonnay.
Bourgogne in France, on the other hand, produces a variety of styles of still, 100% chardonnays, such as the crisp and steely Chablis and powerful, sultry Côte de Beaunes we previously mentioned. In fact, these wines are so different you would never guess they are made from the same grape varietal.
So the question of how Californian chardonnays compare with white Burgundies BEGS for greater specificity. You simply can't answer without knowing whether you're talking about a Chablis or Côte de Beaune ... or a Bourgogne blanc or Mâconnais, all of which are still chardonnays from Burgundy.
Since there is no archetype white Burgundy to compare with our California chardonnay, we're going to journey through the verdant vineyards of Bourgogne to meet the four main styles of chardonnay made there, all of which are named after the wine-making areas from whence they originate:
Bourgogne blanc
Mâconnais
Chablis
Côte de Beaune
Once we've explored these wines, we'll return our attention to California chardonnays, which, even though we've stereotyped as big, buttery, oaky wines, are beginning to expand in style to include fresher, more elegant expressions too.
With that said, let's travel to France!
The white Burgundies (chardonnays) of Bourgogne
Check out Brainscape's WSET 3 flashcard deck on Burgundy, France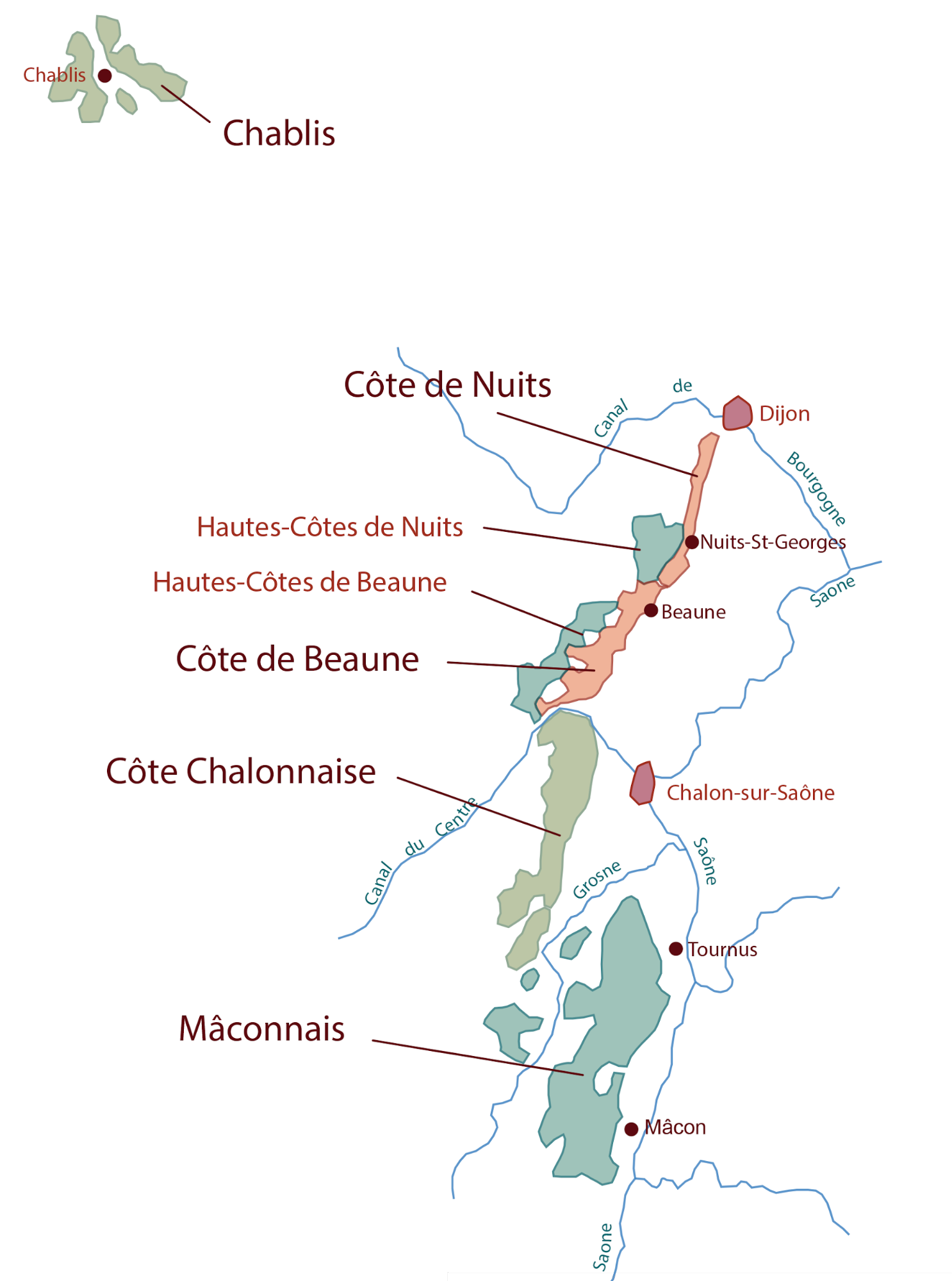 Bourgogne is internationally fabled for its white wines for many reasons. First and foremost, it is the place of origin of the chardonnay grape and, as such, its terroir (soil, climate, geography) is perfect for growing Chardonnay.
Bourgogne winemakers have also had centuries to master the art of crafting wines that artfully and elegantly express this varietal. And so white Burgundies have become considered the gold standard for chardonnays made around the world; although, of course, differences in terroir (and winemaking) give rise to different styles.
As we mentioned, within the winemaking region of Bourgogne, there are roughly four production areas known for their still, 100% chardonnays, each boasting a unique terroir and, therefore, flavor profile. Let's now explore those four different white Burgundies ...
Bourgogne Blanc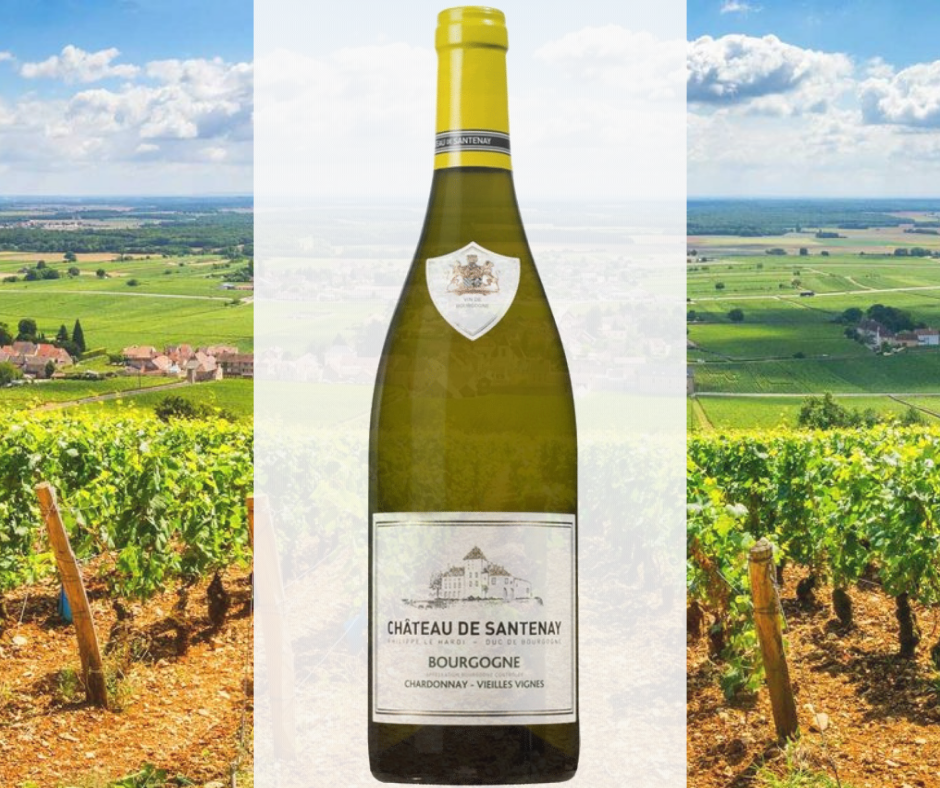 In a nutshell: Bourgogne blancs are usually the most affordable of the region's chardonnays and are fresh, medium-bodied, and almost always unoaked 100% chardonnays. The grapes used to make these wines are typically sourced from inauspicious land anywhere in Bourgogne, where vineyards grow healthy, but not necessarily extraordinary chardonnay.
Tasting notes: Bourgogne blanc are easy-drinking wines with fresh mineral, apple, and lemon citrus notes underscored by subtle savory aromas of cheese rind or yogurt. They are uncomplicated, quaffable wines intended to be enjoyed in their youth.
Food pairing: Roast chicken, chicken dishes, middle-weight pastas, and seafood. Actually, Bourgogne blancs are nicknamed vin de soif ("thirst wines") so they're good for any occasion!
Mâconnais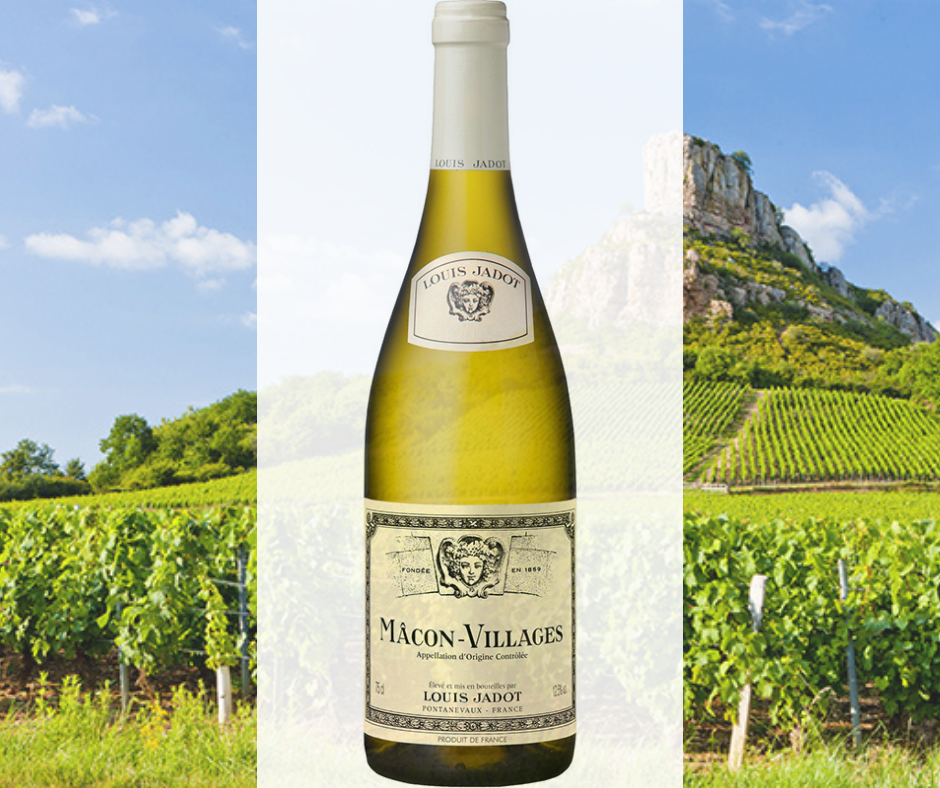 In a nutshell: Hailing from the Burgundy region of Mâcon, Mâconnais wines are usually medium-to-full-bodied and unoaked, though there is greater intensity, succulence, and fruitiness to them than your average Bourgogne blanc.
Mâcon is located in the southern reaches of Bourgogne (right next to Beaujolais) where it is much warmer. As such, it produces grapes with higher sugar content and, therefore, wines with greater body and fruit.
Tasting notes: Mâconnais wines present a range of flavors, from rich, tropical honeydew and pineapple to leaner yellow apple and citrus. Some malolactic fermentation can result in hints of creaminess or dairy notes. More expensive bottles of Mâconnais (such as those from Pouilly-Fuissé) are matured in oak to enhance the texture and ripe flavors.
Food pairing: Seafood dishes like cod, halibut, perch, crab, and prawns. Also, salads, cured pork products, and other middle-weight dishes.
FYI: Mâconnais wines can often deliver the body and intensity of their more serious Côte de Beaune cousins, but are a little bit more rustic in nature. So, if you love your California chardonnay and don't want to spend upwards of $50 on a bottle of wine, try for a warmer vintage village-level Mâconnais wine.
Chablis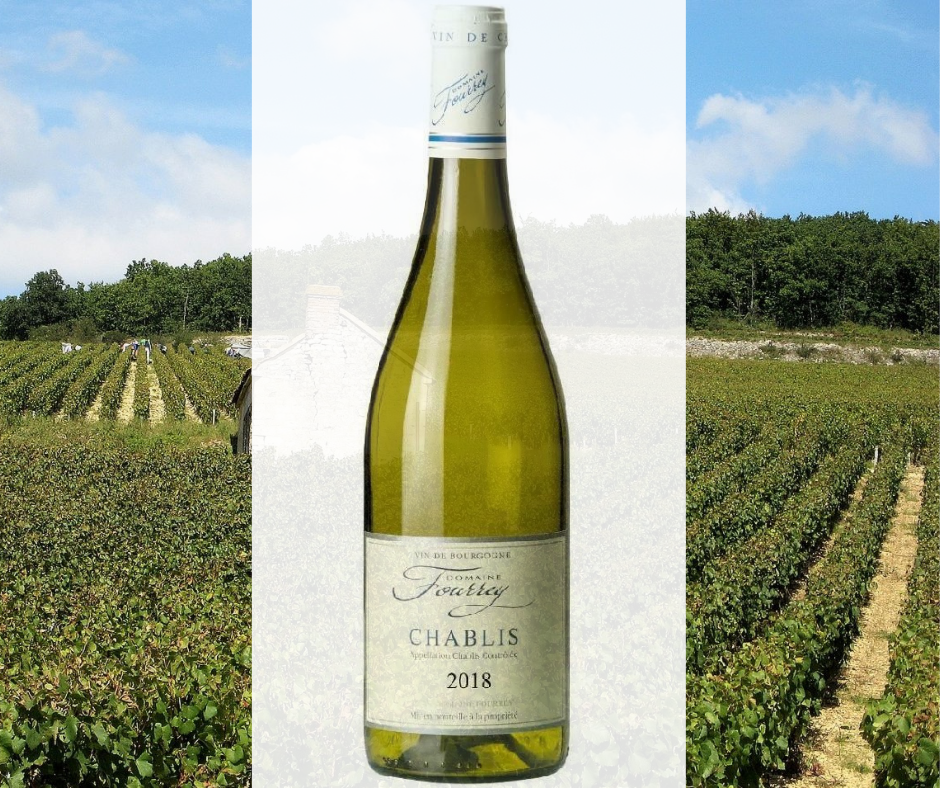 In a nutshell: Zipply, unoaked Chablis are the antithesis of the big, buttery California chardonnays. Chablis is the northernmost region in Burgundy, and therefore the coldest, which results in the tart, crisp, and acidic profile of the wine.
Tasting notes: Chablis are characterized by even leaner, tarter fruit aromas (lime zest, green apple, quince, and under-ripe pear) than your average Bourgogne blanc. There's also often a savory, briney-like aroma to the wines, along with the classic subtle notes of brie cheese, yogurt, and white florals.
Food pairing: Chablis is classically paired with oysters but it also goes beautifully with anything from the raw bar.
FYI: Famous for its intensely chalky white soils, Chablis also contains several Grand Cru vineyard sites. Many producers will oak their Grand Cru wines to complement the concentration achieved by the grapes and give the wine a rounder texture, which counterbalances the high acidity. This results in a style that is quite similar to those of Côte de Beaune.
Côte de Beaune
In a nutshell: The Côte de Beaune (all ± 25 kilometers of this strip) is home to some of the most expensive vineyard land on Earth, which produces show-stopping, intense expressions of chardonnay. As such, these wines are regarded as the topmost echelon of the white Burgundies, as well as the most powerful (and expensive) of all the still French chardonnays.
Tasting notes: Côte de Beaune wines (typically aged in new oak) deliver an intense nose of Meyer lemon, golden apple, golden pear, quince, and yellow plum with undertones of hazelnut and vanilla bean. Older wines can also exhibit a fresh, earthy aroma of white button mushroom or truffle.
As for the aging in new oak barrels, there is nothing ostentatious about it on the wine. Côte de Beaunes exhibit masterfully integrated oak with balanced notes of warm, baking spices, toasted almond, and brioche.
Food pairing: Savor it with or without food. With food: richer fish dishes, heavy pasta, or anything creamy, buttery, or earthy (mushrooms and truffles).
FYI: The three villages with the highest reputations for exceptional white wines are Puligny-Montrachet, Chassagne-Montrachet, and Meursault
(Pssst ... want to suit up your cellar with these wines but find the world of online shopping intimidating? Read our guide on how to buy wine online to get what you want and at the best possible price!)
The "New World" chardonnays
Check out Brainscape's WSET 3 flashcards for wine, which cover all the New World wine-making countries of the world.
Thus far, we have assumed the archetype Californian chardonnay to be a full-bodied white wine with a buttery texture and rich flavors of oak and tropical fruit. This is a very popular style of chardonnay produced here.
But, there has been somewhat of a winemaking renaissance, with more and more Californian wineries introducing partial, light, or even no oak at all to allow for more unadulterated, terroir-driven expressions of chardonnay wines.
Then, of course, there are the chardonnays from the other "New World" wine regions, such as Australia, Chile, and South Africa, which also tend to be ripe and full-bodied, with higher alcohol levels and vanilla notes from oak aging. However, once again, many wineries are producing elegant, balanced chardonnays with well-integrated oak (or partial oak) as well as fruity, fresh chardonnays with no oak.
The point to make here is that to stereotype Californian chardonnays (or any New World chardonnay) as rich, full-bodied wines is to paint in such broad strokes so as to tragically blot out the full bouquet of delicious variety there is.
A final word on the chardonnays of the world
Chardonnay is one of those grape varietals that provides a pure and compelling expression of the soil and climate in which it grows: in other words, the terroir. Burgundy (or 'Bourgogne' in French) is the original site for chardonnay and, therefore, unsurprisingly has the best-suited terroir.
But to compare all white Burgundy wines with chardonnays made in California is to fail to account for the incredible array of beautiful wines this region is known for, from the luscious Mâconnais wines of southern Bourgogne to the lusty wines of Côte de Beaune. It also fails to account for the burgeoning bounty of chardonnay styles made in California and the other New World winemaking regions in the world.
The only way to really wrap your head around it all is to dive into this honey-hued world and taste at every opportunity you get! Also, learn whether expensive wine is really worth it ... you may not need to gravitate to extreme costs just to look good.
With that said, let's cheer for a brave new post-ABC world: one in which we can boldly bring a bottle of chardonnay to a party (and play Nickelback on full blast if we want to).