Do you ever find yourself singing along to songs on the radio that have both English and Spanish lyrics, even if you don't speak Spanish? These are commonly known as Spanglish songs. You can recognize them by the unintelligible sounds that you make when you try to emulate the words. You're definitely not the only one doing this.
Spanish and English have been influencing one another for decades, especially when it comes to music (at least since Doris Day's 1956 singing of Que Será Será). These influences have blended the languages to form a new one: Spanglish!
We often have no idea about the meaning of these lyrics, even though we know them all by heart. So, as the developers of the most effective app for learning Spanish, the Brainscape team has collected the top Spanglish songs for you with the translations of some of their better-known lines.
A fusion of two awesome languages
"Spanglish" is an unofficial language that has no rules in terms of creating new vocabulary words imported from Spanish to English and from English to Spanish. This language phenomenon has transcended into several artistic fields, including music, with tremendous success. Many of us have listened to Spanglish songs that we love, even if we don't speak one of the two languages.
The funny thing about this is that sometimes we might even come to understand the meaning of the foreign language, even if we don't have a clue about the language itself. This is partially due to the influence of repetition on the cognitive process—the more you hear the lyrics, the repetition of the chorus, and the rhythm, the more it sticks in your head.
Suddenly you learn and understand the meaning of a vocabulary word from the context of the song, and, odds are, you'll remember it.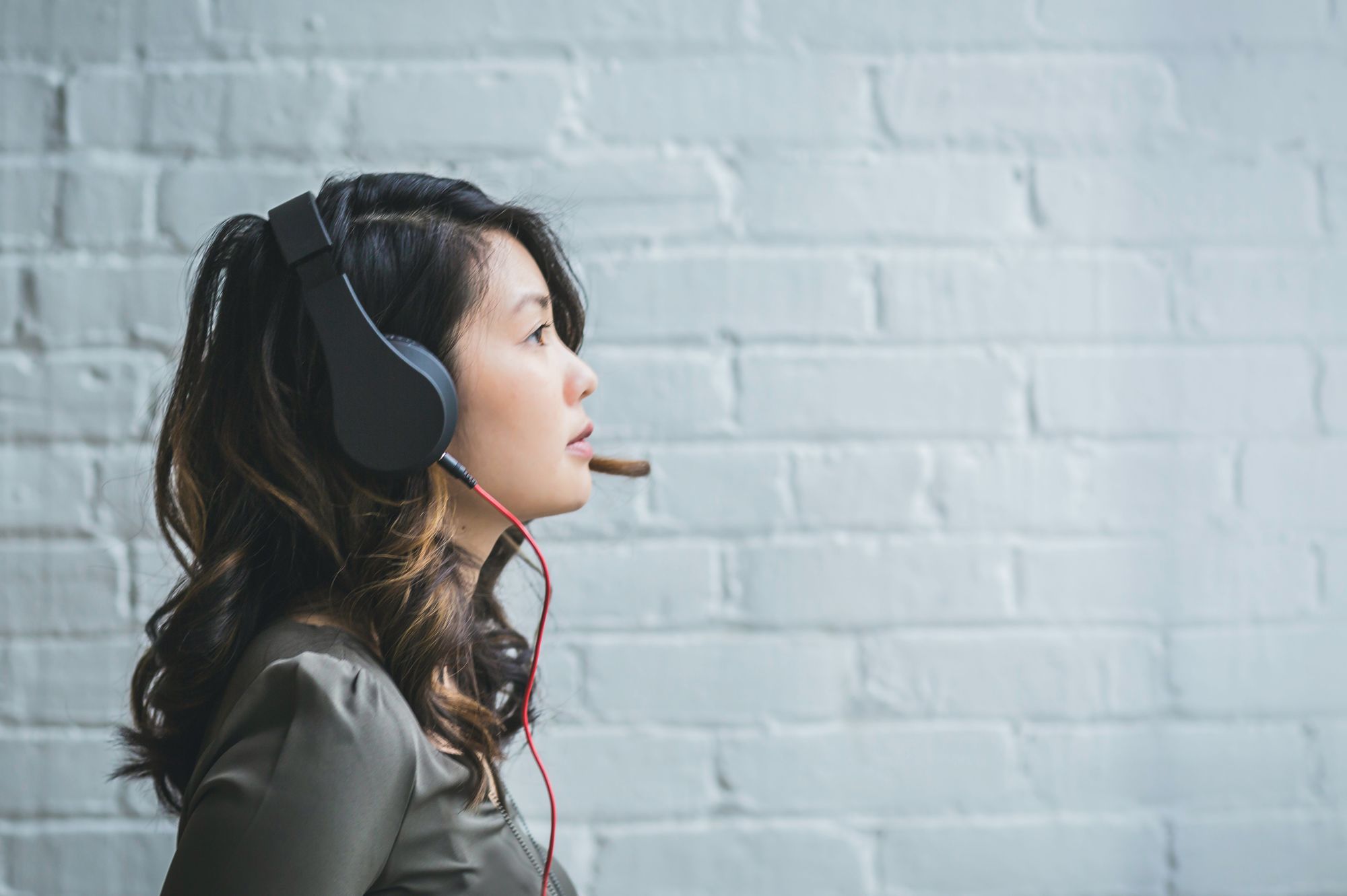 Here are some of the top songs Spanglish songs that you probably know and love, together with some of their most famous lyrics.
Here are the words we remember: Baila tu cuerpo alegría Macarena, que tu cuerpo es para la alegría y cosa buena.
Here's the translation: "Dance that body joy Macarena, 'cause your body is made for joy and good things."
2. Luis Fonsi ft. Justin Bieber - "Despacito"
Here are the words we remember: Despacito ... Vamos a hacerlo en una playa en Puerto Rico. Hasta que las olas griten "¡ay, bendito!
Here's the translation: "Slowly ... Let's do it on a beach in Puerto Rico Until the waves scream "oh, blessed!""
3. DJ Snake ft. Ozuna, Cardi B and Selena Gomez - "Taki Taki"
Here are the words we remember: Báilame como si fuera la última vez
y enséñame ese pasito que no sé.
Here's the translation: "Dance me like it's the last time and show me that little step that I don't know"
Here are the words we remember: Rumba sí ella quiere su rumba, ¿COMO? UNO, DOS, TRES, CUATRO.
Here's the translation: "Party, yeah she wants her party, WHAT? ONE, TWO, THREE, FOUR."
Here are the words we remember: She's livin' LA VIDA LOCA.
Here's the translation: "She's living the CRAZY LIFE."
Here are the words we remember: Te dijo "te amo", la Isla bonita
Here's the translation: "He said 'I love you', The Beautiful Island"
Here are the words we remember: Baila en la calle de noche, baila en la calle de dia … Mira en Barranquilla se baila así.
Here's the translation: "Dance in the street at night, dance in the street at day … In Barranquilla you dance like this."
Here are the words we remember: Oye como va mi ritmo, bueno pa' gozar, mulata.
Here's the translation: "Listen how it goes (my rhythm ), good thing to enjoy, mulata"
Here are the words we remember: Para bailar la bamba se necesita una poca de gracia …
Here's the translation: "To dance la Bamba you need a little bit of grace …"
Here are the words we remember: Te amo, Te amo.
Here's the translation: "I Love you, I Love you"
11. Enrique Iglesias – "Bailamos"
Here are the words we remember:  Bailamos … Te quiero, amor mio
Here's the translation: "Let's Dance … I love you, my love"
Here are the words we remember: Chiquitita, dime por qué?
Here's the translation: "Little girl, tell me why?"
You can learn Spanish using songs
Spanglish songs aren't only great for blasting in the car with your friends. Listening to music in a foreign language is considered an effective listening exercise for learning a foreign language. It's fun, repetitive, and can easily be looked up online to sing along to the lyrics.
If you really want to learn, it's best not to rely on just passive listening. You should look up the text and find the translations (like we've done in this article), to get more actively involved in learning. Every time you hear these songs, you'll be able to recognize the new words! You can still scream them at the top of your voice, you'll just actually know what you're saying—and maybe even use it in a sentence when you try speaking Spanish. Although, we wouldn't recommend repeating everything you hear in the songs. You never know who you may be calling an a** by mistake.
In general, listening exercises are great for learning Spanish: you constantly identify new words and phrases, decipher sounds and pronunciations, and can actively check your understanding. You can listen to a new language in songs, documentaries, news, podcasts, AND use apps to really take your listening activities to the next level.
Brainscape is by far the best app to learn Spanish. Yes, we may be a little biased. But Brainscape's adaptive flashcard app uses cognitive scientific principles such as spaced repetition to help you learn foreign language vocab and grammar twice as quickly as you would doing traditional exercises.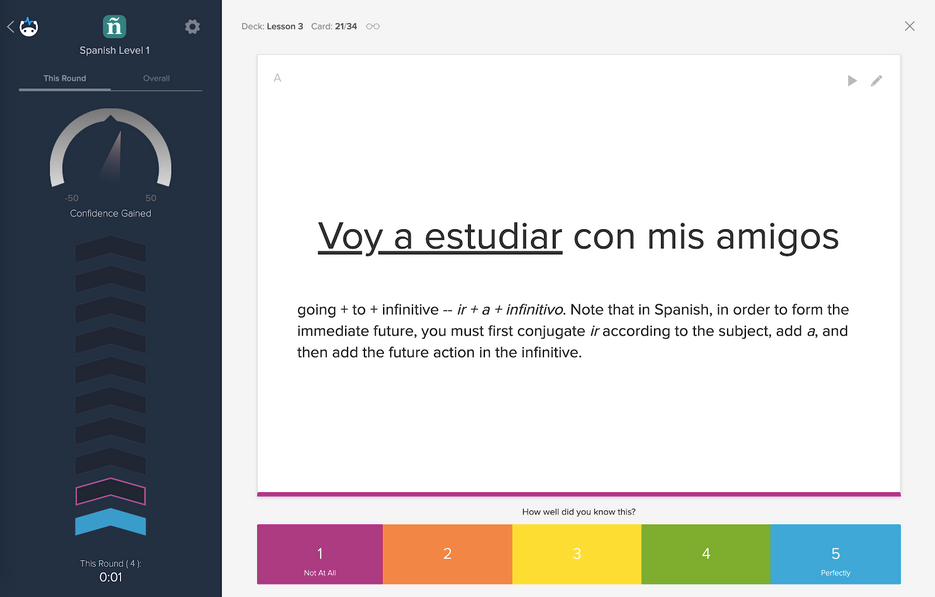 Brainscape's Learn Spanish flashcards also include listening exercises. When a flashcard card with new vocab on it has been flipped, you'll actually have an audio recording by a native speaker that reads out loud the word. If you try reading along with it a few times, you'll get better at matching the native accent!
Complete your Spanish learning journey with our complete guide on how to learn Spanish more efficiently.
Start today.